Archived Arts & Entertainment
This must be the place: That face in the mirror? Own it.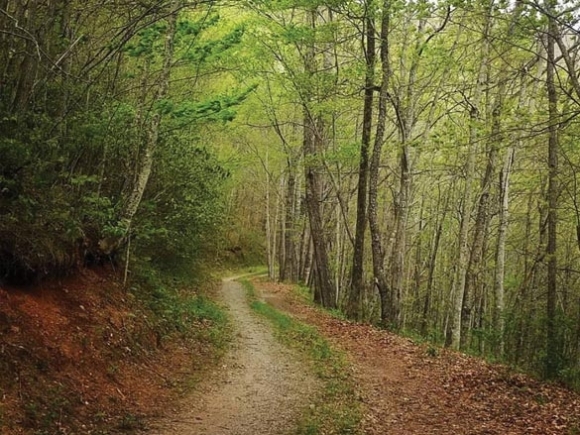 I didn't know what to say.
Standing in the doorway of the music venue, he said it so casually.
"We separated. She moved out this week," he shook his head, taking another pull from his lukewarm beer.
There's not much you can say when a good friend(s) find themselves at a crossroads where nothing will ever be the same again. And yet, it's ultimately up to you as to how you proceed. Do you let the heartbreak and solemn wonder define you, or do you plant it in your foundation to one day blossom and grow into your destiny down the road?
The weird thing in all this is seeing this couple in our friend circle part ways just when another couple (in the same circle) will be getting married this summer. The bookends and complete spectrum of that beating muscle in our chests.
Now, to preface the following paragraphs, I do (in my heart of hearts) believe in love. Will everyone find love? I'm not sure, but I do know that giving up on it won't do you any good. Nor will being obsessed with the idea that it is out there, eagerly waiting to surprise you around the next corner. Yes, be open to any and all possibilities, because you just never (never) know who might one day strike a fire within your soul. But, make sure you own the face in the mirror, knowing just what that faces needs and deserves, before you enter into the impending day.
As I navigate through my early 30s, I'm beginning the see the cracks and fissures in the relationships of those around me. I remember all those joyous weddings, some five or 10 years ago, some merely a year or two back on the calendar. All of them got married for a wide variety of reasons — high school sweethearts taking the next step, college lovers sealing their passion, maybe they had a kid together, and maybe they actually did find their soulmate.
And, just like the marital statistics plastered all over the place, about half of those marriages last and half fizzle out into some kind of odd, uncomfortable detachment. Of which, one hopes they find a stable, mutual parting in all of this and not the dragged out chaos we see either in pop culture or in-person when we help those friends pack their belongings or offer up a couch when they "need a place to crash for a couple days."
It's the circle of life, and it's surreal to witness it first-hand. When did we all get so old, so grownup and making these kinds of drastic, lasting decisions? Didn't we swear we'd "do it right" and never end up in the same fate as our parents? Funny how life comes full circle, especially the more you realize how much we all become — physically and emotionally — more like our parents as time rolls on. It still weirds me out how often I wear running shorts now as daily attire out and about in town, just like my old man did (and still does) to the dismay of my mother and little sister back in the day.
It feels like yesterday when I remember those married friends of mine first meeting, at a high school or college party, rock concert or backyard barbecue, and you could — sincerely — see that something beautiful was unfolding before your eyes.
And here we are, pushing further down the road of our intent, either alone or alongside someone we know, trust, and love. Though part of me thinks monogamy is a crock, where the lines of solidarity and eternal bond of marriage creates more of a self-imposed prison for some folks than for others. Why do caged birds sing, eh? But, what's the fun of being alone your whole life when you could be sharing experiences with someone who is just as excited about today and tomorrow (and the day after that) as you are?
I straddle the line between those two thoughts — do I want to be a caged bird singing or do I want to not leave myself vulnerable in hopes of letting happiness in? See, that's the thing, you can't find happiness if you keep yourself, well, to yourself. By not opening up, you are closed off to chance, possibility and those daily interactions with fellow human beings that can, with the slightest of ease, change your life — and all for the better.
So, to those going through the ups and down of married life, or life in general, don't feel alone. We're all going through crap. Each and every one of us, regardless of age, race, religion or personal outlook on the "grand scheme of things." The only difference is how we each let the bullshit affect us. And even when life sucks the most, it still is incredible. It really is. You're alive, in the here and now. You get to see the sun rise and the sun set, and enjoy all those precious moments that occur in-between. Isn't that wild?
I raise my glass to you (and you, too). We're all in this chaos together, and ain't life grand? Laugh once-in-a-while, will yah? It ain't all that bad. Throw on "Casual Freefall" by Dr. Dog and relax into a lazy Sunday afternoon. Trust me. Even in the gutter, you're still able to look up at the stars, in awe of the unknowns that could become known come morning.
Life is beautiful, grasp for it, y'all.
Hot picks
1 There will be a celebration of Cherokee traditions during "Cherokee Heritage Day" from 11 a.m. to 5 p.m. Saturday, May 13, at the Museum of the Cherokee Indian.
2 The Jackson County Chamber of Commerce will present the inaugural "Hook, Line and Drinker" festival from noon to 4:30 p.m. Saturday, May 20, at the Bridge Park Pavilion in Sylva.
3 Popular Western North Carolina act The Freeway Revival (rock/jam) will perform at 8 p.m. Saturday, May 13, at Nantahala Brewing Company in Bryson City.
4 A production of "The Nerd" will continue onstage at 7:30 p.m. May 11-12 and 2 p.m. May 14 at the Haywood Arts Regional Theatre in Waynesville.
5 A bluegrass concert featuring Allie Burbrink and Frank Lee will be held at 7 p.m. Thursday, May 18, in the Community Room of the Jackson County Public Library in Sylva.