Archived News
New Maggie police chief brings experience, focus
Wednesday, April 19, 2017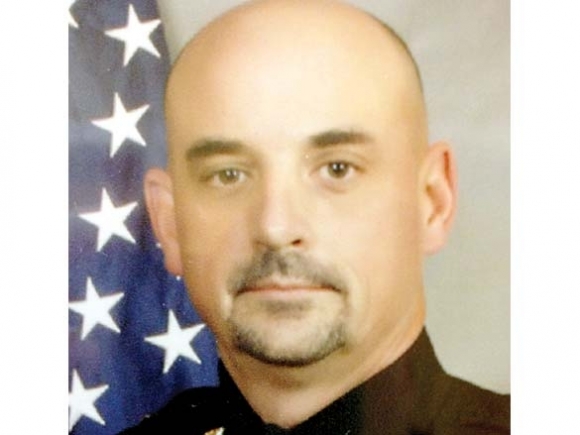 The straightforward Russ Gilliland is a fifth-generation Haywood County resident, but his path to becoming Maggie Valley's newest police chief has been anything but.
"I've always had a heart for law enforcement," said Gilliland, who hopes his diverse experience both in and out of the law enforcement community will benefit his small department that doesn't see a lot of big-time crime, but does but does see large summer festival crowds.
Gilliland took over for the retiring Chief Scott Sutton just a few weeks ago, and is no stranger to law enforcement, having served stints with the Waynesville and Maggie Valley Police as well as with the Haywood County Sheriff's Office since 1983.
But he left law enforcement in 1986 for a 14-year sojourn in the private sector, working as an electrician and troubleshooter at the BASF research facility in nearby Enka.
After acquiring his N.C. electrical contractor's license and starting an electrical/HVAC firm with a business partner, Gilliland returned to the MVPD in 2006, working his way up from patrolman to captain and finally, to chief.
It seems an unlikely path for Gilliland, but he said his work in the private sector would certainly color how he plans to run the department.
As a small business owner, he stressed that staying current with emerging trends and vigorously pursuing educational opportunities for both his employees and himself was key to the success of his company.
Leading from the front, Gilliland recently returned to school and in just two weeks will graduate with his bachelor's degree in criminal justice administration from Western Carolina University. Currently, Gilliland has an associate degree in criminal justice technology.
Making the MVPD more efficient and proficient in its duties has never been more critical. Gilliland says that, like much of the nation, the use and trafficking of drugs presents a growing problem, especially as Maggie Valley serves as the gateway to and from the Qualla Boundary, where issues with addiction continue to haunt residents.
To that end, on April 17, the Maggie Valley Board of Aldermen passed a police mutual assistance resolution designed to assure cooperation with other departments when needed.
"What it does is allows us to enter into an agreement for law enforcement assistance with other departments," Gilliland said of the coordinated approach to crime fighting in Haywood County.
Gilliland served under local legend I.C. Sutton — Maggie Valley's first police chief — as well as his son Scott, who in March retired as Maggie Valley's most recent chief.
That institutional knowledge has shown Gilliland that the role of a modern police department is not only to chase down bad guys, but also to cultivate relationships with the good guys.
"We're not just law enforcement," he said. "We also want to minister to the community. We want them to come to us and talk to us, and we want to establish public trust — not only public safety, but also public trust."
The Town of Maggie Valley is home to 1,150 residents, according to the 2010 census; although many are only part-timers. The town is home to a number of summer festivals and events that draw thousands to the town's hotels, restaurants and tourist attractions.