Archived Arts & Entertainment
Admit it Tar Heel fans, you were squirming
Wednesday, April 05, 2017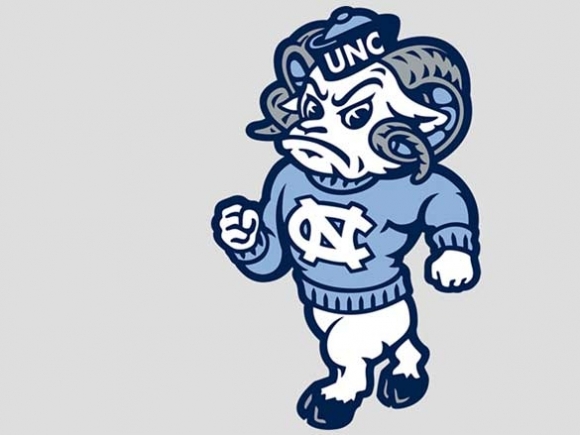 I was all set to write another column on Donald Trump, who somehow seems more unhinged with each passing week, but when I sat down to write it, I had an epiphany: it is opening day of baseball season, spring is the air, and the NCAA basketball championship is just hours away. Simply put, I am in too good a mood to write about Trumplethinskin. This week, I would rather eat a bowl of thumbtacks than spend one more minute thinking about him.
Instead, I am going to do something I have always wanted to do and was, most likely, born to do. I am going to write about the national championship game between North Carolina and Gonzaga game in real time.
We are still about half an hour before tip-off, so let me preface my commentary on the game by making a confession. As a child, I once got a little cassette tape recorder for Christmas. For a brief period, I enjoyed playing "60 Minutes." I was Mike Wallace and my brother and sister were corporate embezzlers that I took turns grilling with my rapid-fire questions until they broke under pressure or ran crying to mom. When I got bored with that, I switched to sports, inventing NBA playoff games in my head and narrating them into the recorder.
Perhaps unable to confront the rather astonishing weirdness of her firstborn, my poor mother resorted to a rationalization. Maybe I would become the next Howard Cosell. That is what she said when she found me in the basement, excitedly explaining to my imaginary audience via my tape recorder how exquisitely Jerry West and Wilt Chamberlain could execute the pick-and-roll.
I thought Cosell was pretty creepy, but I did like the idea of becoming rich and famous by talking about sports on television. That seemed like a pretty good job, as jobs go. I ended up pursuing a different career, but tonight, I am going to give it a shot. Ladies and gentlemen, it's game time!
(9:17 pm) In the interest of full disclosure, I picked Gonzaga to win the championship in my league pool, so I stand to pocket a nice little wad of cash if the Zags can pull this off. As a professional, I will not allow this to color my commentary, though I will say, as the teams are being introduced, that I detect a certain sense of destiny in the Gonzaga players, and a peculiar tightness in the Tar Heels. Hmmm...
(9:20 p.m.) Tip-off. Carolina jumps out to an early lead when Gonzaga's center, Grizzly Adams — I mean Przemek Karnowski, throws the ball away and the Heels convert an easy layup. Karnowski looks about as much like a basketball player as I look a Victoria's Secret model. Then again, if a gang of bikers suddenly storms the floor, you definitely want Karnowski on your team.
(9:26 p.m.) The refs aren't calling anything. This is ridiculous! The game is clearly fixed! Sorry, I was channeling my dad there for a minute. Karnowski is playing like a butcher at a tea party (I am not sure what that even means, but it feels right). He keeps missing easy shots. The Heels lead by a point.
(9:38 p.m.) After trading a series of baskets, the Zags hit a couple of big threes and ease ahead by five points about midway through the first half. Have I confessed yet that I was once a student at North Carolina State? That I had a poster of David Thompson on my bedroom wall when I was in the seventh grade? That I was in the Owen Hall underground the night the Wolfpack won the national championship against Houston in 1983? Hating the Tar Heels is part of my DNA, and yet, I will remain objective and professional throughout this commentary. Yes, another basket by the Zags! 21-14!
(9:45 p.m.) A five-point run by the Tarheels. TV timeout. Time for some pretzels to calm these jitters. Get the Zags some, too.
(9:55 p.m.) I am imagining my Facebook friends who are Tarheel fans — there must be 500 of them — need a deep tissue massage about now. The Heels make a run, then commit a turnover and take an ill-advised shot or two, and the Zags go back up by seven. Both teams have missed quite a few makeable shots. As Howard Cosell might say, play is a little ragged. I wish I still had that tape recorder. Zags 30, Heels 25.
(10:10 p.m.) The Zags seem to have forgotten all about those deadly three-point shots they were making earlier in the half. Now they are intent on driving into the lane on every possession, perhaps forgetting that the Heels have three skyscrapers inside just waiting to swat away any shot. Consequently, the Heels cut the lead to three at the half. It's anybody's game. As Cosell once said, "Sports is human life in microcosm." Let us all reflect on that observation during the halftime break.
(10:32 p.m.) That halftime break was a portrait of misery, approximately as long and dreary as my freshman year in high school. Praise be for the mute button on the remote control. I can see Roy Williams talking, but I can't hear him, dadgummit.
(10:33 p.m.) It took the Zags about 30 seconds to squander their lead, thanks to two stupid turnovers. They look rattled. Not only that, but every call is going against them, right, Dad? I can feel that pool money draining away. This is why we can't have nice things. The Heels are on an 8-0 run, and suddenly up by five. Time for another glass of Chardonnay for my Tar Heel friends!
(10:43 p.m.) But wait! Consecutive three-point plays and the Zags are suddenly back on top by a point. Somewhere, one of my Tarheel friends just knocked over his Chardonnay into the crab dip. We got ourselves a game!
(11:00 p.m.) Man, this game is uglier than a three-dollar haircut. Both teams are playing as if they discovered the game of basketball earlier today while out hunting and gathering. Predictably, on Facebook, fans on both sides are screaming hysterically about how terrible the referees are. If my Dad were here, he'd say something unprintable. If Howard Cosell were here, he'd say something pithy about Joe Frazier. Zags 47, Heels 47. Does anybody want to win this thing? The Zags are shooting 18 percent in the second half. That's worse than a Toby Keith album.
(11:24 p.m.) Damn it, Beavis, this game is harder to watch than an Adam Sandler movie. Turnovers, fouls galore, horrific shot selection, terrible calls, missed free throws. It's like watching giraffes ice skate. Three minutes to go, Heels up by one. The Washington Generals could have won this game.
(11:31 p.m.) The Heels convert a three-point play to go back up by one with 1:30 to play. Looks like we're going down to the last shot, which, if the trend continues, will probably be hoisted completely over the backboard. Heels 66, Zags 65.
(11:35 p.m.) Isaiah Hicks drives the lane, hangs in the air, and makes a running one-hander to give the Heels a three-point lead, and then the Zags completely lose their poise and commit consecutive turnovers. Game over. Well, there goes that pool money. Just as I reflect for a moment on how happy I am for my Tar Heel friends and begin to feel right proud of myself for my grace and maturity, the CBS camera pans over to all of the Carolina fans decked out in their Carolina blue shirts, and I have a flashback to my freshman year at NC State, when a group for Carolina frat boys informed me one night on Franklin Street that State was a school for "degenerate farmers" and "losers who couldn't get in at Carolina."
Well, boys, we've all grown up a lot since then, haven't we? This is your night, but it's my column, and I'm giving my old friend Howard Cosell the last word, which you can put in the trunk of your cute little baby blue Beemers and take with you: "Sports is the toy department of life."
Put that in your Davidoff cigar and smoke it.
(Chris Cox is a writer and teacher. This email address is being protected from spambots. You need JavaScript enabled to view it..)