Archived News
Resolution targets Presnell partisan bill
Wednesday, April 05, 2017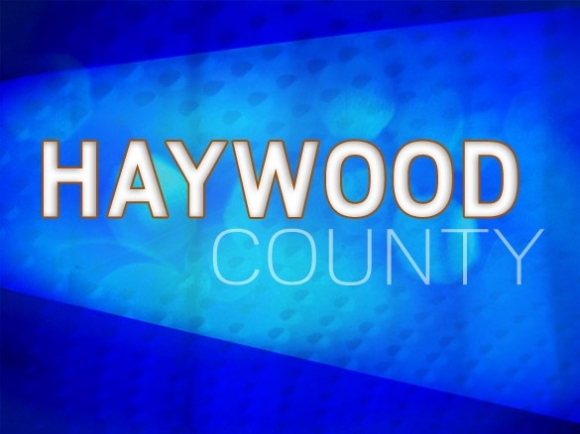 After expressing his outrage early last month over a bill that would make school board elections partisan in Haywood County, Chairman Chuck Francis and the Haywood County School Board have formally spoken out against it.
"We want to let our legislative body in Raleigh know what we would prefer that our boards remain nonpartisan," Francis said.
Enabling legislation for the board was enacted in 1964; it's been non-partisan ever since. Not surprisingly, the bill, sponsored by Rep. Michele Presnell, R-Burnsville, took school board members — including Francis — completely by surprise March 9.
Presnell's HB 265 wouldn't change the districts from which members are elected — Bethel, Clyde, Crabtree/Iron Duff and Fines Creek get one member each, Beaverdam and Waynesville two — and the chairman would continue to run countywide, but starting in 2018 anyone running for any of those offices would have to file as a Democrat, a Libertarian or a Republican.
Francis said he first learned about HB 265, which was introduced March 7 and offers similar consequences for Beaufort, Dare, Hyde, Madison and Yancey counties, in an email from the North Carolina School Board Association, rather than from Presnell herself.
He also said it's his understanding that Madison and Yancey counties — which Presnell represents, in addition to part of Haywood County — found out just like he did.
A March 22 report by the Madison County News Record and Sentinel backs up that claim and also says that each of the five members of the Madison County Board of Education opposes the bill, with the board's lone Republican Lori Hagan Massey saying she was "1,000 percent against it."
The vigorous opposition in Madison could stem from the fact that school board elections were indeed partisan in the county until a 1994 change made them as they are today.
A majority of the Haywood County School Board — from both parties — likewise immediately opposed Presnell's bill and told The Smoky Mountain News so on March 15.
In addition to Democrats Chuck Francis and Vice Chairman Jim Harley Francis, Republicans Ann Barrett, Scott Smith and Ronnie Clark said at the time that they didn't support it; Chuck Francis and Barrett cited their desire to keep partisan politics out of schools, while Jim Harley Francis decried what he felt was Presnell's lack of communication.
On April 3, Francis, Barrett, and the rest of the board made known their opposition to HB 265 by unanimously passing a resolution specifically opposing such a change.
The resolution posits that board members are responsible to students and parents, not political parties, and that injecting party politics into school board elections, school board policy and the hiring of teachers as well as administrators should not be influenced by political party affiliation.
For her part, Presnell said in a newsletter March 14 that school board elections are already partisan in all but name.
"Pretending that school board elections are non-partisan does not change the fact that candidates are affiliated with and get broad support from political parties," she wrote. Presnell also thinks that making school board elections partisan will help voters make better decisions at the polls.
Francis said he'd asked local Republican leaders to oppose HB 265, but it's not clear if that or the school board's resolution would sway the fiercely independent Presnell, who even breaks with her own Republican Party at times, most recently by voting no on HB 142 — the so-called HB2 repeal.
As of April 4, HB 265 had passed a first reading in the House and made it out of the Committee on State and Local Government; currently, it's before the Committee on Elections and Ethics Law.
Clampitt view on HB 265
Haywood County's veteran Republican Representative Michele Presnell is this year joined in the General Assembly by freshman Rep. Mike Clampitt, R-Bryson City.
Having two representatives is an advantage or a disadvantage for Haywood County, depending on who's asked, and who's asking, but Clampitt's votes are every bit as important as his those of his senior colleague.
And although Clampitt doesn't always vote with Presnell, he said he does support her HB 265, which would make school board elections partisan in Beaufort, Dare, Haywood, Hyde, Madison and Yancey counties.
"We have had partisan elections in Swain County pretty much forever," Clampitt said of his home county. "I know for a fact at least since 1977, but as long as I can remember."
Clampitt said that due to that practice in Swain, he didn't see any problems with making the races partisan in Haywood County.
"It's just another tool in the toolbox," to help voters decide, he said.