Archived News
Dillsboro river park gets unanimous approval
Wednesday, April 05, 2017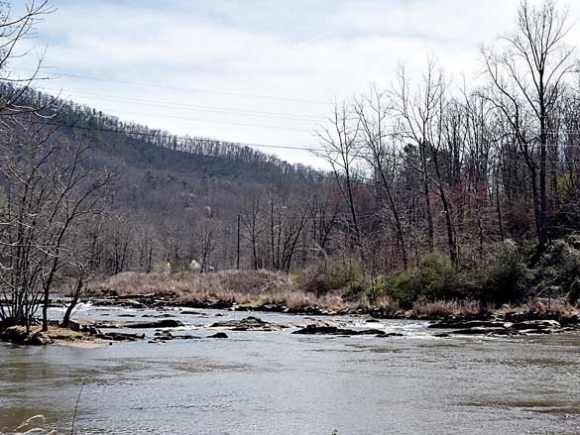 A new river park in Dillsboro is no longer just a proposal after the Jackson County Commissioners voted unanimously April 3 to approve an economic development deal between the county and Western North Carolina Outdoor Development, a company owned by Jackson County businessman Kelly Custer.
"The overwhelming feeling for me is I'm just excited to really get to work now and to actually make this happen," Custer said in a follow-up interview. "I appreciate all the feedback and the comments. I spent a lot of time over the last couple of weeks listening to the public concerns, and that will continue. We hope to continue to hear from people and work with everyone to make this project happen."
Under the deal, Custer will receive a 7-acre tract of land along the Tuckasegee River for $50,000, well below its market value of $751,000. In addition, the county will provide $847,000 in water and sewer infrastructure, $74,000 in site prep and $45,000 in hydrologic studies. Custer will develop the property — along with 13 contiguous acres he's purchased from private owners — into an outdoor adventure park offering camping, rafting, tubing, fishing and amenities such as a zipline or climbing wall.
Including the $350,000 land purchase, the county's costs will total $926,000. However, the county expects to more than recoup those dollars over the life of the 10-year agreement. Custer will have to meet certain benchmarks for tax revenue generation and create at least 10 full-time jobs paying a minimum $14 per hour. Continued public access to the waterfront will be guaranteed, and Custer will have to construct greenway paths and grant the county easements to those paths.
It's still possible that the deal could fall through, however. The agreement will move forward only if the county is awarded the trio of grants it applied for to cover $400,000 of the $847,000 cost of water and sewer extension. Economic Development Director Rich Price says that the applications have been received favorably thus far, but he hasn't been notified of any awards yet. He expects to hear within a matter of weeks.
Leading up to the final decision, commissioners held a public hearing March 20 that drew about 75 people, with 20 of them offering comment. The speakers were overwhelmingly supportive of the idea, but most of them had some questions or concerns for commissioners to address. In the two weeks since, county staff has been working to answer the questions raised.
Three people who spoke during the March 20 hearing returned for the April 3 decision to reiterate their concerns. Roger Clapp, executive director of the Watershed Association of the Tuckasegee River, said that WATR recognizes the benefits the project could bring to the area economy and to stewardship of the river but feels that the density of the planned development "may be overwhelming." He also stressed the importance of ensuring that a pedestrian connector is built between the new park, downtown Dillsboro and Monteith Park.
T.J. Walker of the Dillsboro Inn and area resident Valerie Harrison also spoke, expressing their concerns about the traffic issues that the development could bring with it. Walker pointed out that nobody from the N.C. Department of Transportation had attended either this meeting or the March 20 hearing, calling the fact "worrisome."
"We are for this development," Walker said. "But we want some good growth management."
Commissioners ultimately concluded that the deal would be in the county's best interest, with all five voting in favor of it.
Chairman Brian McMahan said that, in his view, the agreement would support the county's two main goals: to improve river access and spur economic development. "We are providing a much greater access for recreational opportunities along that stretch of the river than exists there now," he said, and on top of that the potential of the project to spur economic development in Dillsboro and the county as a whole is "very significant."
"I grew up in the backyard of Dillsboro, and I've watched that little town. I can remember when the river was black," said Commissioner Charles Elders. "It was a big thrill when the river was cleaned up then."
If that cleaned-up river can become a tourist draw capable of stopping people on their way to the Great Smoky Mountains National Park or Harrah's Cherokee Casino Resort, Elders said, "then we have a good chance of building Dillsboro back up."
Questions and answers
After listening to an hour of public comment on the proposed river park during a March 20 hearing, commissioners sent county staff lists of questions to answer before the vote. Economic Development Director Rich Price addressed those questions during the board's April 3 meeting.
Does the agreement guarantee actual job creation?
The contract stipulates that Kelly Custer, who owns the developing company Western North Carolina Outdoor Development, create at least 10 fulltime jobs paying a minimum of $14 per hour. Any vendor that Custer contracts with would have to provide the county with baseline employment data so that only jobs added after the contract began would count toward the job creation requirement.
When the 10-year agreement ends, will the property be protected against undesirable uses?
Existing county ordinances — combined with the greenway easements and river access guarantees that will be attached to the deed — should be sufficient to protect against future uses that aren't respectful of the site, Price said. Industrial operations such as asphalt plants and commercial junkyards must be at least a quarter-mile away from any residence, and there are many houses within that radius, added Planning Director Michael Poston. Further restrictions are unnecessary and would only hinder Custer's ability to secure loans and otherwise conduct business, Price said.
Is public access guaranteed?
"There is no restriction on who or whom may flow through that property to get access to the river," Price said.
Anyone — even a competing rafting company — would have free rein to use the river access. The county will also hold easements on the property for access to greenways and to water and sewer facilities. There are still some variables to navigate before exact greenway locations can be determined, but the agreement stipulates that easements be added once those walkways are developed.
Does the plan address traffic and pedestrian issues?
"These are ongoing concerns that are going to require ongoing attention," Price said.
The N.C. Department of Transportation won't begin a traffic assessment until the development is built, but the roads to be most affected by the river park — North River Road and Mockingbird Lane — have already been flagged in the Jackson County Comprehensive Transportation Plan as needing modernization.
Efforts are also underway to ensure pedestrian access from downtown to the river park, Price said. Dillsboro has spent the past year planning a walking route from Monteith Park on the Sylva side of Dillsboro all the way into downtown and across the river to the site of the future river park. Price and Poston are already looking into options for construction a footbridge across the river.
"This is not a 'we're going to sign this agreement and stop working on these things,'" Price said. "These are ongoing and will be ongoing concerns that will take a lot of work to mitigate."
With drought sometimes a reality, will water levels be sufficient to support a rafting enterprise?
"The good thing about this project is there are multiple revenue streams," Price said. "This is not dependent on whether you can put a raft in the river and send a whole family down … River levels are going to fluctuate. It is a risk that is inherent to this particular industry."
Where will rafters put in and take out?
The public access area at Barkers Creek is most likely to be used, Price said, and it appears to be sufficient to handle Custer's future customers in addition to existing users. However, if conflict does occur, there is space to expand the parking area there. Passive activities like tubing could be done elsewhere so as to relieve any congestion.
How will the development affect wildlife?
Price discussed the issue with Justin McVey, district wildlife biologist for the N.C. Wildlife Resources Commission, and came back with a favorable verdict.
"It may be a little increase in capacity, but certainly nothing to a point that could cause any harm to creatures indigenous to the waterway," Price said.