Archived Arts & Entertainment
This must be the place: Just when you found me, I'm gone
Wednesday, March 29, 2017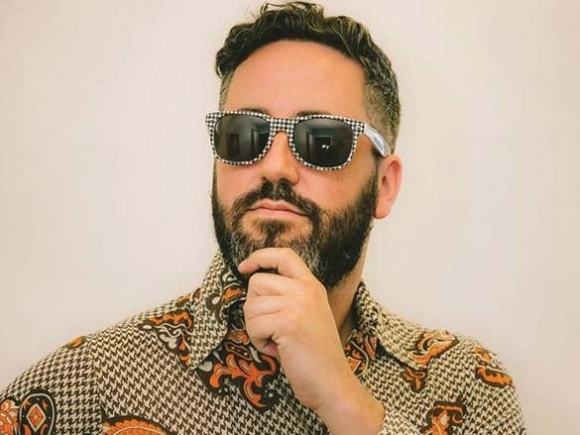 You don't know me.
In recent weeks, I've found myself saying that exact statement above to folks I love and care about. One being my sister over the phone back home in the North Country. The other via Skype with a femme fatale currently out of the country, one that has caught my eye over the winter.
Saying that statement isn't out of ill will or merely shutting down when someone knocks on the door of my soul. Rather, it comes from this deep urge to never be pigeonholed or figured out, to always remain elusive, where a "catch me if you can" attitude reigns supreme.
I never want to be pinned down, physically or emotionally. Whether it's wearing a full suit buttoned up to my neck or having to go through the motions of a relationship in public, I've always felt stifled, perhaps uncomfortable when asked to act "a certain way" in social settings. I'd rather (and I do) wear my "party shirt" at a black-tie gala or simply bounce around a party than having to (sometimes) play babysitter to someone who can't function in a room of strangers without the crutch of their significant other.
It's not my intent to come across as selfish. But, the more I'm told to "sit still and behave," the more I fidget around, the more irritated I get. And that same internal feeling rears its head when I'm on the phone or in person with someone who thinks they "have me figured out."
Sure, I reveal a lot of myself within this weekly column. And I am a very transparent person, in all honesty. But, there are sincere depths — Marianas Trench depths — that I keep to myself. What's down there? Well, just some dark moments, personal loss and heartbreak I've made amends with years ago, and don't feel the need to throw out there on a table like an accidentally spilled beer on a counter filled with nearby folks who may or may not want to be soaked with my carelessness and such.
There were those times in elementary school when I was stuffed in a gym locker, which has made me claustrophobic to this day. When I was 11 my principal told me to my face, "Garret, you'll never amount to anything in your life," after I was sent to the office for talking too much in class (excitedly about history). And that same principal made sure I was put on the "wonder drug" Ritalin in the mid-1990s, only to be teased by my peers all through middle school when I went to the nurse's office for my "crazy pills."
Or that time my college girlfriend took off behind my back and flew halfway across the country to get "closure" with her ex who always tried to get between us (we broke up shortly thereafter). Oh, and putting my hand on the casket of one of my best childhood friends as they lowered it into the ground mere weeks before his 20th birthday, muttering under my breath, "I promise to live a life for two," seeing as everyday I live is another day over his final total.
Yikes, eh? And that's only the tip of the iceberg (before age 21) if y'all really want to get into the "nitty gritty" of it all beneath the skin of this here writer. Sure, we all go through the whole spectrum of emotions. It's all part of being a human being in the grand scheme of things, am I right?
And I've got as many bruises on my heart as most of you out there. We all have our battle scars and war stories. Some crazier than others, but, all in all, we've emerged from the rubble and lived to tell about it. Each of us carries that weight, though you might not notice it by the ease of our swagger or lack of heaviness when we crack a smile.
So, does that mean I'm being ridiculous when I say, "you don't know me"? No. Well, not really. I come across — in sincerity — as a happy-go-lucky person, and it took a lot of work to get to that point. Yeah, I've been even-keeled my entire life, but life also has a funny way of chipping away at that strength until all you're left with is dust and a space where your potential and promise once stood.
My outer shell is pretty tough these days, ready to deflect blindsided attempts at inflicting pain and sadness inward. But, I look at that shell as a shield, and not some kind of impenetrable fortress of solitude. And yet, the shield and the fortress can look one-in-the-same from an outsider's perspective — where assumptions and improper characterizations originate.
Inside every one of us resides a "book of self," an ongoing saga, where many (even our closest friends) have only read the first few chapters in the numerous years of friendship. You'd be surprised just how far down the rabbit hole you and yours can go when real trust, genuine love and true camaraderie are the right combinations of keys to unlock the tales of those around you. Try it sometime, and be willing to listen, for that is the greatest thing one can give those with a voice way down below that has yet to be heard.
Life is beautiful, grasp for it, y'all.
Hot picks
1 No Name Sports Pub (Sylva) will host Humps & The Blackouts (psychobilly) at 9:30 p.m. Friday, March 31.
2 Nantahala Brewing Company (Bryson City) will host Ol' Dirty Bathtub (folk/bluegrass) at 8 p.m. Saturday, April 1.
3 Lazy Hiker Brewing (Franklin) will host Andrew Scotchie & The River Rats (rock/blues) at 8 p.m. Saturday, April 8.
4 Andrews Brewing Company (Andrews) will host Heidi Holton (blues/folk) at 5 p.m. Friday, March 31.
5 Frog Level Brewing (Waynesville) will host The Tyler Kittle Jazz Trio at 7 p.m. Saturday, April 8.