Archived News
Dillsboro river park vote planned in Jackson
Wednesday, March 29, 2017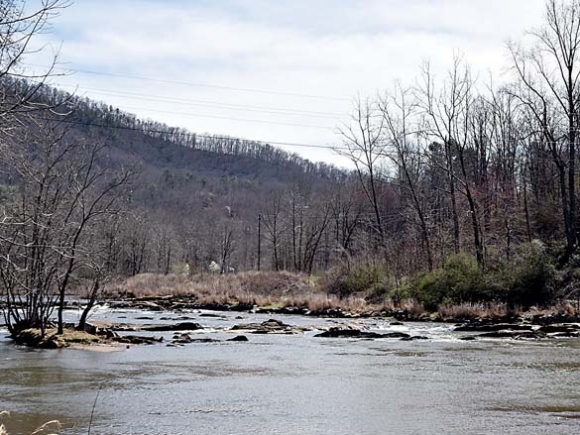 With an April 3 vote on a proposed river park in Dillsboro just days away, all five members of the Jackson County Board of Commissioners are leaning toward approving the project after listening to an hour of public comment March 20.
Commissioners applauded the vigorous public participation — most of which was in favor of the proposal — and said they're busy researching the issues raised to determine whether any changes should be made to the agreement before it's approved.
The proposal on the table would sell 7 acres of county-owned property along the Tuckasegee River near Dillsboro to a newly formed company owned by Jackson County businessman Kelly Custer. WNC Outdoor Development would pay $50,000 for the property — valued at $791,000 and purchased for $350,000 — but agree to a set of stipulations for its use. The adventure park would include rafting, fishing, camping, retail, concessions, a greenway and additional components such as a zipline, climbing wall or ropes course. It would create at least 10 fulltime jobs and allow public access to the river and greenway. Custer would also be required to meet benchmarks for generation of tax revenue — if he fails to meet them, the county could terminate the agreement or ask him to pay the difference between actual and projected revenue.
Between purchase of and improvements to the property, the county will be investing $926,000 in the deal. However, commissioners expect to get back their investment — and more — by the end of the 10-year agreement. They envision the park serving as an anchor attraction, benefitting myriad other Jackson County businesses by extension. In addition to the 7 acres of public land, Custer has purchased 13 contiguous private acres.
"I just think the potential is there to help the economy of the Dillsboro area and the whole county," said Commissioner Boyce Dietz.
During the March 20 hearing, 20 people addressed commissioners. While the speakers were overwhelmingly in favor of the deal, they also expressed concerns. Commissioners have since been thinking over those criticisms, some of which are addressed below.
The $50,000 price tag is a sweetheart deal for the developer and a loss for the county.
Commissioners acknowledge that the selling price is much lower than market value, but that's because the deal's main purpose is economic development. The low selling price will leave Custer with more capital to develop the property, and clawback provisions in the contract guarantee the county reimbursement if Custer fails to meet the agreed-upon benchmarks. By the end of the 10-year agreement, the county expects to get its money back as tax collections rise.
"If I had any idea that we would lose our investment, that there was such a risk we would never get our investment back and never be able to protect the county taxpayers, I would not move forward with it, but I feel very secure with what is being presented," said Commission Chairman Brian McMahan.
The new development, bolstered by the cheap land deal from the county, will unfairly compete with existing rafting businesses.
When asked about this issue, several commissioners argued that the river park could have the opposite effect — with more people visiting the area, existing rafting businesses could in fact see an increase in clientele.
Economic Development Director Rich Price agrees with that assessment.
"We feel like Jackson County will become a true family rafting destination, therefore driving additional visitation and additional rafters, which will not only benefit an additional outdoor adventure company but also will drive businesses to our existing rafting companies," Price said.
According to David Brown, vice president for governmental affairs of the Knoxville-based America Outdoors Association, that's a possibility but not a given. Characteristics such as pricing, quality of the venue and nature of the rapids combine to determine whether a new venue adds to or takes away from existing rafting businesses.
"When you add a new venue, depending on how attractive it is, it can draw from other river venues or whitewater venues in the area," he said.
However, commissioners point out that the river development will almost certainly provide a significant boost to other area businesses, including Dillsboro's downtown shops and restaurants. Over the course of the 10-year agreement, the development is expected to bring $60 million in multiplied spending.
Rafting is a dying industry. This proposal doesn't have long-term viability.
Price expressed confidence that this is not the case locally and that his research has "strongly suggested that a family-oriented rafting and adventure company would be a perfect fit."
According to Brown, the rafting industry is seeing growth in some areas and decline in others.
"The rivers where demand is sustained or growing are near designated attractions or close to sizable populations or metro areas," he said. "And they offer generally family-class whitewater experiences."
That description matches fairly well with what the proposed site in Dillsboro has to offer. The town is less than 20 miles from the Great Smoky Mountains National Park, which last year saw a record-breaking 11.3 million visitors. Jackson County already has a strong outdoor tourism industry, and Dillsboro is 50 miles from Asheville, and within 100 to 150 miles of Atlanta, Chattanooga and Knoxville.
That stretch of the Tuckasegee River would definitely meet the definition of "family-class." The Tuck's rapids are not as large as those on the Nantahala River, for instance, and existing companies allow children as young as 4 years old or 40 pounds in guided rafts.
However, Brown cautioned, the adventure aspect of the proposal — ziplines, climbing walls and the like — isn't necessarily a sure thing. Much will depend on the execution.
"There are some really fantastic zip lines out there, so you have to really build a good one for it to be successful these days," he said. "Just to throw a rope or two across the river is probably not going to be adequate."
The agreement doesn't address what happens after the 10 years is up. What's to stop the property from someday being sold for an undesirable use, such as a junkyard?
In Price's view, that's a bridge the county will not likely have to cross. He anticipates the business becoming wildly successful and remaining on the property long after the initial 10-year agreement is up.
However, commissioners want to safeguard the property's use for waterfront recreation.
"I think we need some protections there moving forward," said Commissioner Mickey Luker. "I think that was one of the big things coming out of the meeting." Some research will be necessary before considering that option, however.
"Legally, can we even do anything like that?" said Commissioner Ron Mau. "It's a question worth asking."
No pedestrian connector to downtown Dillsboro is stipulated in the agreement, and the roads leading to the site are small and narrow. Without more planning, traffic congestion will be significant and impact to downtown businesses will be limited.
Commissioners all seemed to recognize the importance of traffic and pedestrian considerations. And while the proposed agreement does not stipulate a pedestrian connector to downtown, Price is already researching options to erect a footbridge in the future.
"I think that's probably more long-term plan," Luker said. "That would be a little more cumbersome to put that in the plan and expect the developer to make that happen, because that includes a lot of territory outside his region."
However, McMahan said he does intend to take a closer look at the traffic plans and ensure Custer's doing everything he can on his end to reduce traffic backup. The county could also involve the N.C. Department of Transportation at some point down the line.
Other considerations
County staff is currently working to answer the questions commissioners sent them after sitting through the public hearing. When the responses come back, changes to the proposed agreement could be in order — or commissioners might discover that the concerns have already been well addressed.
Other topics commissioners said they'd need to research include potential impacts to wildlife and water quality; planned sites for rafter take-out and whether those accesses will be sufficient to handle the additional traffic; and whether the language protecting public access to the river and planned greenway is strong enough.
All five commissioners said they're taking the process very seriously, but they also said they see no reason why the agreement wouldn't ultimately go through.
"I think it would be an asset greatly for Dillsboro and to the entire county," said Commissioner Charles Elders. "I think we should take a good look at the concerns and study that, but I think we need to go ahead with the project."
Be heard
The Jackson County Commissioners plan to vote on the river park proposal during their next regular meeting, 3 p.m. Monday, April 3, in room A201 of the Jackson County Justice Center. Though no additional public hearing is scheduled, public comments of three minutes or less are accepted at the beginning of each meeting.