Archived News
App-alling: Trump budget gut shot to down-and-out Appalachia
Wednesday, March 29, 2017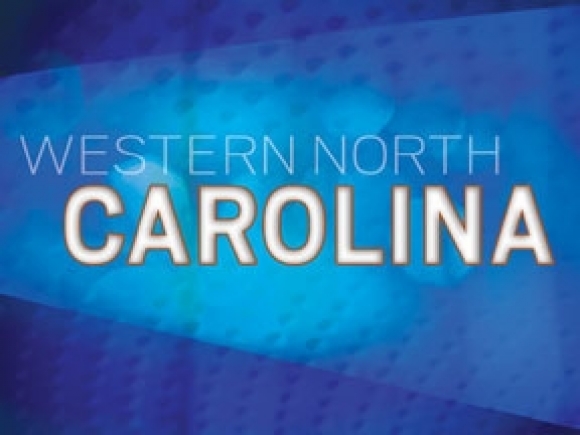 Many rural Americans who voted for Donald Trump last November did so based on his promise to cut the federal deficit and rein in spending. When he announced his preliminary budget proposal March 16, however, Democrats and Republicans alike were shocked at the extent of proposed cuts to programs that serve some of the nation's poorest rural communities.
Now, Congress — especially Republicans — must wrestle with the notion of alienating their rural base while advancing what many argue is a much-needed privatization of this type of development.
30 cents a year
Long before Brooklyn native David Feingold was a CNN national editor or London bureau chief, he worked in public radio. Since 2015, he's been the general manager at what is now called Blue Ridge Public Radio (better known as WCQS).
Run from a spacious but small space on Broadway in Asheville, BPR's 16 full-time employees reach 110,000 weekly listeners on a yearly budget of $2.4 million.
President Trump's budget proposes the complete defunding of the Corporation for Public Broadcasting, which could affect distribution of programs like Sesame Street and slash Feingold's budget by almost 10 percent.
"It's premature to get into a blind panic. We make our case to our customers, who make their case to their representatives," Feingold said.
WCQS is the most listened-to station in the Asheville metro area, and is number two in its designated market area, which includes 13 counties and parts of upstate South Carolina.
It's also the only radio news source some in this part of Southern Appalachia ever hear.
"The value we provide is quality news coverage and quality music that can't be found anywhere else," he said. "That's why I think in a community like ours, we're highly valued."
Feingold may be right; he said that 8 to 10 percent of listeners become members, and over 50 percent of incoming revenue on an annual basis comes from those members.
"We're pretty self-sufficient," he said. "We're getting to the point where our corporate sponsorships are growing, and I expect it to increase even more, because businesses know they're reaching listeners that can't be reached any other way — listeners with high levels of income, education, people who are active in their community — this is the most efficient way to do it."
While these would help the president fulfill his campaign promise to cut what he calls "wasteful" spending, that $450-something million savings amounts to about $1.35 per taxpayer, per year.
"When you separate radio out of that," Feingold said, "it's 30 cents."
A meaningful expression of care
Rural America has long benefitted from federal programs designed to muster resources that, while beyond the means of local governments, have prevented parts of the country from falling into Third World socioeconomic status.
Socialism? Sure. But without it, much of Western North Carolina and Eastern Tennessee might still not have electricity.
The same topographic challenges that faced rural electrification advocates in the early 20th century still stymie their modern counterparts riding the broadbandwagon.
The days of sprawling federal programs like the Tennessee Valley Authority are over — long over — despite their benefits, evidenced by the conspicuous lack of equivalent federal internet initiatives.
Now, smaller-government conservatives with which Trump would like to identify have turned their attentions to longstanding federal institutions like the Environmental Protection Agency and the National Endowment for the Arts.
Not that that hadn't been tried before; defunding the EPA is an idea that's been around pretty much since it was created during the Nixon administration in 1970.
The NEA sees frequent threats to funding, especially after funding controversial exhibits like photographer Robert Mapplethorpe's 1989 exhibit "The Perfect Moment," which featured some rather graphic homosexual S&M photographs. North Carolina Sen. Jesse Helms became a consistent opponent thereafter.
Even PBS and the CPB have faced funding difficulty in the past, based in part on their perceived value to their communities.
In 1969, Fred Rogers — known to millions as Mr. Rogers — testified before a U.S. Senate subcommittee in opposition to budget cuts.
"I give an expression of care every day to each child, to help him realize that he is unique. I end the program by saying, 'You've made this day a special day, by just your being you. There's no person in the whole world like you, and I like you, just the way you are.' And I feel that if we in public television can only make it clear that feelings are mentionable and manageable, we will have done a great service for mental health," he told gruff Rhode Island Sen. John Pastore. "I think that it's much more dramatic that two men could be working out their feelings of anger — much more dramatic than showing something of gunfire. I'm constantly concerned about what our children are seeing, and for 15 years I have tried in this country and Canada, to present what I feel is a meaningful expression of care."
"Looks like you just earned the $20 million," Pastore said, to laughs from the gallery.
Indeed, during the next budget year, funding for PBS increased by more than 100 percent.
But budget cuts are still in the works for other federally funded agencies whose impact on rural Appalachia are almost immeasurable.
"He is not the first president to suggest these types of cuts," said Sarah Thompson, executive director of the Southwestern Planning and Economic Development Commission, which is based in Sylva. "He's cutting programs seen as excessive by some, so the ARC and the EDA are zeroed out. The president's proposed budget is pretty much the Heritage Foundation's budget."
Conservative think tank The Heritage Foundation has long advocated dismantling the $247.5 million Economic Development Administration — the sole federal agency entirely focused on economic development — claiming it duplicates the functions of the TVA, Department of Housing and Urban Development, the Small Business Administration and the Appalachian Regional Commission.
"We [the Southwestern Commission] are the economic development district and the local development district for the ARC," said Thompson.
The ARC has, for half a century, funded economic development and infrastructure projects through federal-state partnerships across all of West Virginia and parts of Alabama, Georgia, Kentucky, Maryland, Mississippi, New York Ohio, Pennsylvania, South Carolina, Tennessee, Virginia and North Carolina.
Funding to the ARC has increased from $60 million to over $120 million in the last four years alone, and pays for things like the Stecoah Gymnasium Strategic Redevelopment Study and the Swain County Hospital's digital mammography unit — both unattainable without this type of funding.
"Rural local governments do not have the tax base and revenue to provide incentives to companies like that. That's when these federal programs come in to help keep those jobs in our region," Thompson said.
Thompson said she's also "cautiously optimistic" that the cuts may not pass muster; the doubling of the ARC's budget over the last four years was largely championed by rural Republicans like Kentucky Congressman Hal Rogers, who on March 16 called the cuts "draconian."
Senate Majority Leader Mitch McConnell, also from Kentucky, opposes Trump's cuts to the ARC as well; Kentucky is one of the largest yearly recipients of ARC funds.
'Monolithic public media sugar daddy'
Both Thompson and Feingold appear hopeful that their respective federal funders won't disappear, but they can't ignore the possibility that it will happen.
"That hurts, because that's a stable amount of revenue in the budget that we can use for regular operating expenses — everything from paying the electrical bill to acquiring programing," Feingold said. "If we have to trim back, we might have to eliminate some programs, while asking the business community to be more generous."
Repercussions to the entire public broadcasting industry might have a more profound effect on smaller rural outlets, which often serve very small listener bases spread out across many miles.
"On both radio and TV there are some stations that are just on the edge financially," he said. "They're less supported or the economy where they're located may not be in good shape. There will be some stations that will really be on the edge on this."
Those same challenges could also have a profound effect on smaller rural towns that benefit from the ARC.
"The town of Bryson City has really antiquated water and sewer, and one of the smallest tax bases in the state," Thompson said. "So the ARC paid for them to upgrade their wastewater treatment plant. You can't have economic development, or even a community, without wastewater treatment."
But should that sort of economic development even take place? One of the Heritage Foundation's prime tenets is that no entity should receive anything from the government that gives it an advantage over any other competing entity, so why not just let market forces determine the future of places like Bryson City, for better or worse?
A recent water line extension to Snap-on Tools in Murphy cost the company $3 million, and included $440,000 from the ARC.
By his own admission, Feingold's BPR isn't in tremendous danger if the funding cuts are enacted; doesn't this prove the Heritage Foundation's point — that competition will and should weed out businesses like Snap-on as other enterprises like BPR adapt and overcome funding challenges?
"We're working towards creating sustainable communities," Thompson said. "Many don't want to leave where they are for economic opportunity, and we've found that it's a better idea to create that community where they live."
The Snap-on project helped the company retain 275 jobs and expand to create 25 new ones, something the market forces apparently couldn't accomplish.
"Rural America has a large amount of people living in it. Those people need basic infrastructure and jobs. The idea that the market can step in and take care of that, it's harder to argue that because we don't have the tax base to pay for basic infrastructure," Thompson said.
Feingold said that for his part, replacing that lost revenue would have to come from the private sector.
"There's no monolithic public media sugar daddy out there," he said.