Archived News
Women's contributions to workforce celebrated
Wednesday, March 15, 2017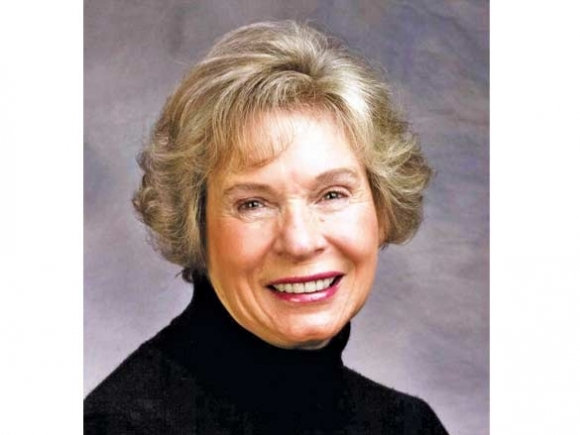 Sometimes it can feel like one step forward, two steps back for women in the workforce, but this year's theme for National Women's History Month — Honoring Trailblazing Women in Labor and Business — provides an opportunity to showcase female pioneers who have made it possible for the next generation of women to succeed.
This year's theme honors women who have successfully challenged the role of women in both business and the paid labor force. Each year, the National Women's History Project selects honorees from all over the nation from diverse backgrounds that have made their mark in their respective field.
According to the project's website, "These women all successfully challenged the social and legal structures that have kept women's labor underappreciated and underpaid. Facing stark inequalities in the workplace (lower wages, poor working conditions, and limited opportunities), they fought to make the workplace a less hostile environment for women. They succeeded in expanding women's participation in commerce and their power in the paid labor force."
This year's lineup of honorees features Western North Carolina's own Rebecca Anderson (pictured above) — a community and economic development organizer and founder of HandMade in America who is a Haywood County native. She and her WNC team created HandMade in America, an organization that established a craft-focused economy for 25 counties in the state. It became a cultural heritage model for National Heritage Areas, and a model for 16 state programs.
Before founding HandMade, Anderson was also director of community development with Land of Sky Regional Planning Council, director of economic development for the Ashville Chamber of Commerce, and director of economic development for the city of Ashville. In 2000, she was named among U.S. News and World Report's list of the United States top 20 visionaries.
North Carolina Report Card summary
The Institute for Women's Policy Research gave North Carolina an overall grade of C+ when it comes to the state of women when examining employment, health, reproductive rights, violence and safety, poverty and political participation.
• Political participation — C-
• Employment and earnings — C+
• Work and Family — D+
• Poverty and Opportunity — D+
• Reproductive Rights — C
• Health and Wellbeing — D+
• North Carolina women who work full-time, year-round earn 83 cents on the dollar compared with similarly employed men.
• Approximately 30.5 percent of those working in science, technology, engineering, and mathematics (STEM) fields in North Carolina are women, compared with 28.8 percent nationwide.
• Women in North Carolina who work in unionized labor earn $130 more per week, on average, than those who are not represented by a union.
• Approximately 28.5 percent of women in North Carolina have a bachelor's degree or higher, an increase of about 7 percentage points since 2000.
• Women's median annual earnings for full-time, year-round workers — $35,000.
• Ratio of women's to men's earnings has increased from 78 percent to 83.3 percent from 2004 to 2015.
• Women's labor force participation decreased from 59 percent in 2004 to 58 percent in 2015.
• The percentage of employed women in managerial roles increased from 31 percent in 2004 to 40 percent in 2015.
SOURCE: statusofwomendata.org