Archived News
Franklin considers changing 'alderman' title
Wednesday, March 15, 2017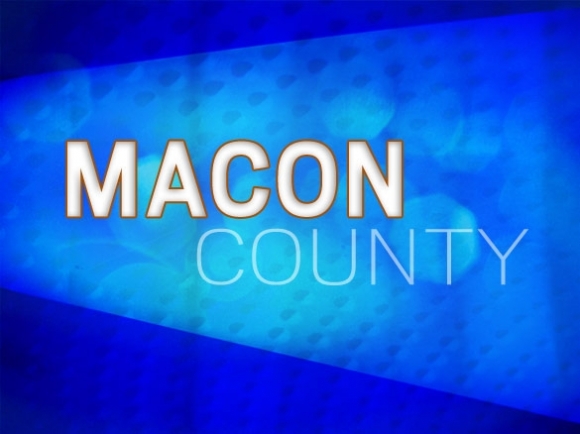 The term alderman is defined as a member of a city legislative body, but it literally translates as "old man" in old English.
Even though several local municipalities in Western North Carolina still refer to themselves as boards of aldermen, it's considered an outdated term that many younger people don't recognize. And with more women serving on town governing boards, the word aldermen just isn't representative of the modern times.
"In the 15 years I've been involved in town government — as an alderman and mayor — this has been something I adamantly wanted changed. It just seems unfair calling board members aldermen, particularly when two are women," said Franklin Mayor Bob Scott. "And I've heard from several young women in Macon County and they support it."
During a recent Franklin Board of Aldermen retreat, the subject was brought up when a town intern — a senior at Franklin High — mentioned that many of her classmates might not understand what an alderman is or what they do.
Scott asked if anyone on the board would be opposed to exploring the possibility of changing the board from aldermen to council in an effort to be more inclusive and contemporary.
"For me, it's six in one, half a dozen in another but I understand the objection when we have women on the board and alderwomen is an awkward word," said Alderman Brandon McMahan.
Alderman Joe Collins said it wasn't one of the top concerns on his priority list.
Alderman Adam Kimsey said he wouldn't have any objection to changing it to council.
Alderman Billy Mashburn said he would not be in favor of changing the board name.
"I don't think it's fair to the women on the board," Scott said, asking for input from the two females on the town board.
Alderman Barbara McRae said she wouldn't mind changing to council.
Alderman Patti Abel said she didn't have a problem with it either way, but would be in favor of changing it if it helped people better understand the title.
"I had never heard the term alderman before I came to North Carolina. I always heard councilman," she said.
Town Manager Summer Woodard said such a change would require an amendment to the town's charter, which requires a public hearing.
At the town's March 6 meeting, Scott presented a resolution to propose a change to the town's charter and to hold a public hearing at 7:05 p.m. Monday, April 3, during the town's regular monthly meeting.
Mashburn said he hadn't received a copy of the resolution prior to the meeting and asked Town Attorney John Henning Jr. if he had looked it over.
Henning said he had looked over the resolution. He said making the language change in the charter would require the same kind of public hearing the town held when changing the town's form of management to include a town manager.
The resolution passed 5-1, with Mashburn opposed.
What do other boards of aldermen think?
When Seth Hendler-Voss was hired as the new town manager of Canton, he incorporated "alderwomen" into official town language.
"That was one of my first recommendations as manager," said Hendler-Voss. "It was an easy way to improve our image and our perception."
At the time, Carole Edwards and Gail Mull were the only female aldermen.
"It just felt awkward to call them aldermen," Hendler-Voss said.
"I don't take any offense in it," Mull said. "It's just a title. We're just as much a voice in government as anyone else."
Maggie Valley also still uses the term board of aldermen, even though the board has one female member — Janet Banks — and former aldermen Saralyn Price now serves as the town's mayor.
Banks said she understands and respects Franklin's move to be more inclusive, but for right now she says the town of Maggie Valley has more pressing issues to worry about than going through the tedious process of changing its name.
"I think it's always great to recognize women who serve in government and I know the term is confusing because I get referred to many times as 'serving on board of aldermen' and I get funny looks," Banks said. "But I'm just not sure it's worth the effort of our board right now. And also Maggie Valley is very proud of its history and I bet a lot of people would probably be against that just because it's part of our history."