Archived Reading Room
Burke's writing shines in The Jealous Kind
Wednesday, March 08, 2017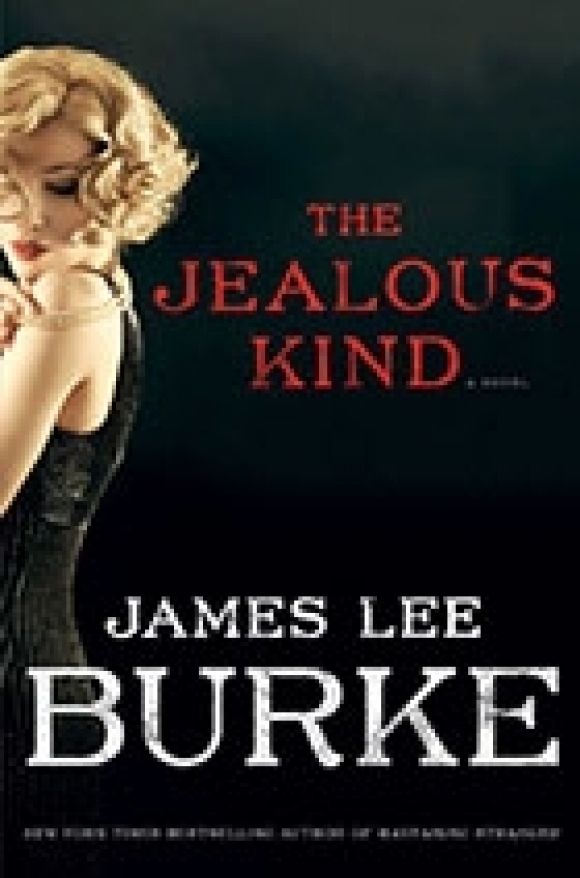 In The Jealous Kind (Simon and Schuster, 2016, 400 pages, $27.99), novelist James Lee Burke drops his readers into Houston, Texas, in the 1950s: drive-in restaurants, jukeboxes, duck-tailed punks, jacked-up cars, and teenagers discovering the tangled moral code of the adult world into which they are about to enter.
Burke tells his story through one of these teens, Aaron Holland Broussard, age 17 and a rising high school senior. One evening, Aaron breaks up a quarrel at a drive-in theater between the beautiful Valerie Epstein, a Jewish girl his own age whose father is a leftist ideologue and whose mother was murdered by Nazis, and Grady Harrelson, a spoiled, older man-boy whose father is a racist and anti-Semite with ties to the Mob. Aaron's interference in this quarrel between Grady and Valerie draws him into a web of lies and crimes, including drugs and murder. His foul-mouth, hilarious best friend Saber accompanies Aaron as events drag them deeper into the criminal underworld.
As the novel unfolds, we come to see that Grady, like his father, is tied to some high-powered criminals, men associated with big-time mobsters like Bugsy Siegel, evil men who made their bones by drug-running, extortion, gambling, and murder. Aaron, Valerie, Saber, and their families soon find themselves fighting for their lives against a combination of renegade Mexican dealers, corrupt police, and shadowy Mafia hit men.
James Lee Burke is regarded as one of today's best suspense writers, and The Jealous Kind reminds us why he wears that accolade. His characters live and breathe on the page. Aaron is the quintessential insecure teenager, uncertain of whether he has the courage to face up to the enemies he accrues throughout the story. His father, a functioning alcoholic and World War I veteran who five times charged over the top against the Germans, offers Aaron wisdom and guidance during his ordeal. Though the pranks of Aaron's friend Saber seem a little much at times, Saber does remind us of that kid we knew in high school who was always pushing the limits, who saw through anything bogus or false and challenged it. Burke's vicious, perverted thugs, in particular Vick Atlas, whose father is head of a powerful criminal machine, bring believable elements of terror and disgust to the story. Cisco Napolitano, a woman caught up in drugs, prostitution, and the Mob, and who takes a liking to Aaron, is so finely drawn a character that we can understand Aaron's attraction to her.
Burke also captures the era of the Korean War, McCarthyism, and Eisenhower. He gives us the cars people loved and drove, the way those same people dressed, the restaurants they would have visited, the gritty underside of those days not only for blacks and other minorities but for poor whites as well. Television's "Happy Days" gave us the idyllic picture of the 1950s; Burke gives us the dark side of the same coin, the impoverished struggling to make ends meet, the gangsters who built Las Vegas and brought heroin into the country, the swift, hard, and sometimes violent transition from youth to adulthood.
Like Charleston's recently deceased Pat Conroy, Burke possesses a near magical talent for vividly describing landscape and weather. In his novels of Dave Robicheaux, a private detective living near New Orleans, we feel the humidity of Canal Street, taste the jambalaya, catch the scent of the bayou. In The Jealous Kind, Burke recreates the Houston of 60 years ago, the heat of the summer, the energy of the streets, the cheap diner food, the way the Texas sky looks at sunrise.
In addition, Burke demonstrates, as he did in his other novels, an awareness of the past and the part history plays in our lives. William Faulkner once said, "The past is never dead. It's not even past," an axiom Burke has certainly taken to heart. Not only are all of his characters driven by their own past, but Aaron's father, who is compiling a history of the family's involvement in the Civil War, reminds us through those writings and through Aaron's contemplation of them of the meaning of heroism. Compared to his ancestors, his father, and Valerie's father, Aaron considers himself less than heroic. Through Aaron, The Jealous Kind raises the question: What exactly is a hero?
Finally, the quality of the writing in The Jealous Kind, as in all of Burke's novels, make reading this book a true pleasure. His timing and rhythm in his sentences are impeccable. Here, for example, is one declaration by a much older Aaron regarding love:
"There is a certain kind of love that's forever. It's not marked by a marital vow, or social custom, or gender identity, or the age of the parties involved. It's a love that doesn't even need to be declared. Its presence in your life is as factual as the sun rising in the morning. You do not argue in its defense or try to explain or justify it to others. The other party moves into your heart and remains with you the rest of your days. The bond is never broken, any more than you can separate yourself from your body or soul."
A great read from a wonderful writer.
Jeff Minick is the author of several books. This email address is being protected from spambots. You need JavaScript enabled to view it..