Archived Opinion
Let's keep a little separation between God and politics
Wednesday, March 01, 2017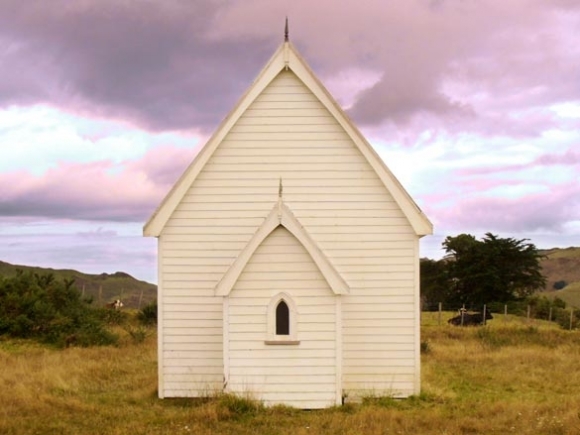 He's a respected member of the community, a physician, and we ran into each other unexpectedly.
"I really have to say I like your opinion pieces. I think we're on different sides as far as politics, but I like what you say about civil discourse and talking to each other. Besides, for me, politics is way down here," he said, holding his hand down close to his knee, palm downward. "There are so many other more important things in life."
That comment came just last night, but knowing the man to be religious, his comment struck a chord. To most of us, matters of the spirit and the soul always transcend politics. And sometimes it does us all good to just step back from the abyss of information overload that marks today's politics and take stock of what's really important.
Right now we have a president who is, in my opinion, contributing to the problem people of different political persuasions encounter when trying to talk politics. The last two presidents — Bush and Obama — at least came into office promising to try and heal political divisions. Trump would rather pour salt into the festering wounds left from the campaign than build a big tent with room for those who think differently.
With that in mind, I remembered that in early February at the National Prayer Breakfast in Washington, the president said he wanted to "destroy" the Johnson Amendment. It's also a position he supported during his campaign.
This amendment is a 1954 law — authored by future president Lyndon B. Johnson — that bars churches and all nonprofits from maintaining a tax-exempt status if they endorse candidates, contribute to political campaigns, or otherwise work for or against candidates.
The law is both straightforward and nuanced. It doesn't bar churches or nonprofits from political activities; however, they lose their nonprofit status with the IRS if they partake in such activities. So those who call this a freedom of religion issue are wrong; your church can do as it pleases, but once it gets involved in politics it's no longer tax-exempt, and that means those who donate money to the church won't be able to write off those donations, and church will have to pay real estate and property taxes.
Since I'm in the news business, I obviously support the First Amendment and the protections it provides. But just as the free press is fundamental to what this country stands for, so is the constitutional guaranteed right to worship as one pleases. And anyone who has attended church regularly certainly knows that religious beliefs and political ideology don't necessarily go hand in hand. Trump may think he is building a stronger coalition of supporters by trying to "destroy" the Johnson Amendment, but there are likely a majority of church leaders who would disagree.
"I think [the Johnson Amendment] protects the separation of church and state, and I think that's an important concept," Waynesville First United Methodist Church pastor Rev. Sandy Boone told the Asheville Citizen-Times in a recent article.
When that separation becomes muddled, there are consequences. Many may remember the controversy from 2004-05 in Waynesville when the pastor of the East Waynesville Baptist Church threatened to expel members unless they supported George Bush over John Kerry. Yeah, that really happened. The Rev. Chan Chandler was accused by members of preaching from the pulpit in support of Bush, and told his flock that if they voted for Democratic nominee John Kerry they needed to "repent or resign."
This incident received national attention and was reported on by everyone from the television networks to the New York Times. A preacher who leads a national organization advocating the separation of church and state said at the time that the church should lose its IRS tax-exempt status.
Look, this country is in some kind of age of anger when it comes to politics, and I've professed before that I believe — maybe it's more of a hope — that these times are just a blip on the radar. But please, let's don't drag our religious institutions into this quagmire. The spiritual life is — to turn around the phrase my doctor friend used — way up here (I'm reaching over my head). Leave the Johnson Amendment in place, for God's sake.
(Reach Scott McLeod at This email address is being protected from spambots. You need JavaScript enabled to view it..)