Archived News
Canton board faced with growing needs, shrinking budget
Wednesday, February 22, 2017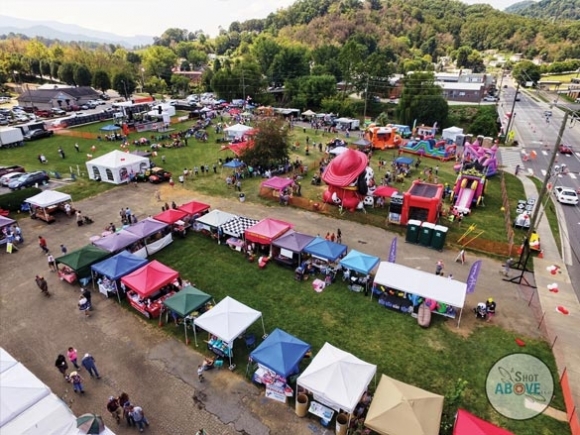 Canton officials and town staff met for four hours Feb. 16 to discuss achievements and goals, but will have to spend even more time discussing revenues and expenditures.
"We're going to see how we can continue to make Canton better and how we're going to afford it," said Mayor Mike Ray at the outset of the meeting.
Hiring more firefighters — an expensive proposition — topped the list of significant priorities for the 2017-18 fiscal year budget, which is to be completed by July 1.
OSHA's safety standard of "two in, two out" requires four firefighters on the scene before two are allowed to enter structures where victims may be trapped.
The rule increases firefighter safety and also may lead to better response times, but it cost the town of Waynesville $530,000 and a nearly 10 percent tax increase to hire eight new firefighters last year. Canton would need to hire three at an approximate cost of about $200,000 a year.
Hendler-Voss said that the increase in firefighter staffing probably wouldn't make it into the budget due to the small amount of structure fires and aid provided by other fire departments, but should be looked at long-term.
Canton, home to the county's highest property tax rate, is ill-equipped to bear such an increase right now, especially in an election year when revenue is projected to decrease slightly.
County Tax Administrator David Francis told Ray and the board of aldermen that the recently completed 2017 revaluation showed a $1.4 million, half-percent decrease in the total taxable value of land and homes in the town.
After some quick number crunching, Canton Town Manager Seth Hendler-Voss said that decrease would amount to roughly $8,000 less in revenue for this year's budget.
It's not a disastrous amount of money, but Canton's aggressive and ambitious attempt to remake itself into a more progressive and vibrant community isn't yet complete.
The town's fabled Labor Day Festival — the oldest in the South — is a prime example of how tradition and progress butt heads during a financial malaise that isn't quite breaking Canton and many other Western North Carolina municipalities, but isn't helping them move forward, either.
The festival underwent a major reinvention last year with the acquisition of big-name musical talent meant to draw attention to Canton from Asheville to Knoxville. While the festival itself was free, it was also alcohol-free, a deal-breaker for some festivalgoers and a major obstacle to turning a profit on the event.
Last year, the $100,000-plus production was largely funded by sponsorships; Canton budgeted $10,000 toward the festival, but spent more than $11,000.
Again, not a disastrous amount of money given Canton's roughly $9 million budget, but as the projected decrease in property tax revenue couples with this cost and other major expenditures looming — like a $2 million project to correct low water pressure in the Spruce Street area — there's long been interest in making the festival self-sustaining at worst, and a minor revenue generator at best.
Hendler-Voss pitched the idea of charging a nominal admission fee for the headlining act, which is tentatively scheduled to be similar in genre but significantly greater in fame than last year's Yonder Mountain String Band.
Given the estimated 5,500 in attendance for YMSB, a small fee would more than cover Canton's contribution to the fest, and make up the difference in property tax revenue.
Ray and Alderman Carole Edwards seemed less than thrilled at the idea of charging for what has historically been one of America's great, free, family-friendly festivals for more than a century.
Edwards has also been a staunch opponent of allowing alcohol sales or partnerships with the town in general. While alcohol sales among a Monday crowd of 5,500 (and the estimated 3,500 who showed up on Sunday last year) would easily top the estimated $25,000 from a $5 entry fee, opponents of alcohol in Canton claim it might change the character of the event and make the fest a little less family-friendly.
Alcohol sales for the fest weren't brought up at the workshop.
Looking back
A review of 2016's strategic goals revealed some successes and some failures, but overall progress in recreation, economic development, employee satisfaction and infrastructure.
The town's chief recreational goal was to begin construction of a new municipal pool by fall 2016. While that failed due to the unexpected loss of a USDA loan through no fault of the town, Canton received plan approval from the Local Government Commission and closed on a commercial loan last week. The $2.2 million project appears to be on track for an August 2017 opening.
Efforts to increase use of the Colonial Theater, by partnering with private interests have "not panned out" so far according to Hendler-Voss.
Cases like the Colonial demonstrate the importance of continuing economic development initiatives undertaken in 2016. Integral to that initiative was Maggie Valley-based Creative Campfire, which undertook a rebranding effort meant to freshen up the town's digital image.
Freshening up the town's physical image has also yielded results, as downtown pedestrian improvements and streetscaping projects are nearing 70 percent completion. Anecdotes from business owners now occupying once-shuttered retail spaces in the Main Street corridor say the beautification will continue to be an important factor in drawing others to the area.
Attracting and retaining a qualified municipal workforce was a 2016 priority that showed measurable progress. The town implemented a smoking cessation and weight loss incentive program meant to curb rising healthcare costs, which augments a robust health plan that covers deductibles and premiums at 100 percent. Canton also became the first living wage certified government in Western North Carolina.
Looking ahead
With Canton's pool plan largely set in motion, Aldermen Edwards, Dr. Ralph Hamlett, Gail Mull and Zeb Smathers will continue to address some goals that didn't quite come to fruition this budget year, while again setting goals for the coming fiscal year.
The Camp Hope master plan is expected to be completed soon, in conjunction with Clemson University.
Similar to the issues surrounding the Labor Day Festival is the potential sale of food, beer and wine at the Colonial — essential revenue generators needed to allow first-class talent to take the stage at the underused yet first-class venue.
Economic development incentives — set last year at $95,000 — may see a small increase in the coming year as well.
Perhaps most interesting of the topics bandied about at the meeting was a suggestion that the town update zoning to allow for so-called "tiny houses" that bring with them very small footprints but higher density rates that might alleviate both property tax revenue stagnancy and the county's affordable housing crisis.
Hendler-Voss is the town's representative on the Haywood County Affordable Housing Task Force.