Archived News
Public safety, transportation top Haywood budget wish list
Wednesday, February 22, 2017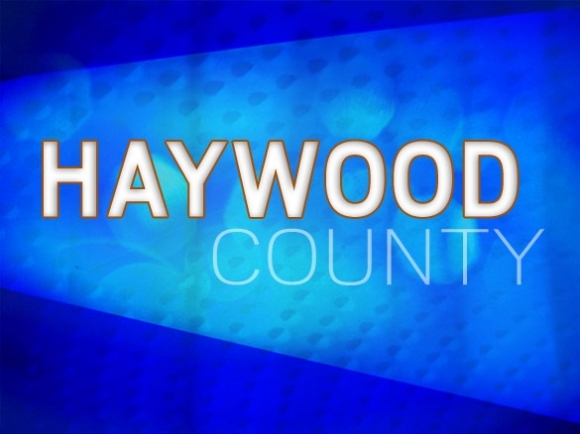 Budgeting for the 2017-18 fiscal year is underway across the state, but in Haywood County, a decrease in property tax value makes this year's process more bitter than sweet.
As of Feb. 16, figures from the county tax assessor's office indicated that the total value of taxable real estate in Haywood County had dropped by about 2.1 percent since 2011.
This year's valuation of $6.17 billion was $132.8 million less than the previous value of $6.31 billion, and came as a surprise to many. As the previous revaluation was conducted during the heart of the Great Recession, 2017's revaluation was expected to be up significantly, if not slightly.
Instead, Haywood County commissioners will see the loss of around $750,000 in revenue, which will necessitate either belt-tightening, dipping into savings or passing a tax increase.
Haywood County's tax rate — 56.61 cents per hundred dollars in assessed value — remains among the lowest in the state; 75 of 100 counties have higher rates than Haywood, from Scotland's 102 cents per hundred to Carteret's 31 cents.
The 2016-17 fiscal year is the second in a row Haywood's rate remained unchanged. From 2011 to 2014, it was 54.13 cents, up from 51.4 in 2009 and 2010. From 2006 to 2008, it was 49.7 — a drastic departure from the 61 cents charged in 2005 and prior years.
To prevent that rate from creeping back up again Commission Chairman Kirk Kirkpatrick and fellow commissioners will have to evaluate the requests county department heads and staff brought to a Feb. 14 budgeting workshop — all of which they say they need fulfilled if they're to continue providing the services under their charge.
Public safety shorthanded
Sheriff Greg Christopher has perhaps the most pressing personnel needs.
Last year 3,365 people were booked into the Haywood County Detention Center, which is comprised of two facilities and can hold 142 inmates.
One of them was Robert Edward Branning, who escaped from a Haywood County detention officer who was transporting him and another inmate to Buncombe County.
Branning ended up carjacking a motorist and getting shot by police in downtown Waynesville as holiday shoppers looked on in horror. Miraculously, no one was injured except Branning.
Christopher's asking commissioners for something Haywood County's never had before — two armed transport officers.
While Buncombe, Henderson, Madison and Transylvania counties use only armed transport officers, Cherokee, Jackson, Macon and Swain counties use them solely for people charged with felonies.
Branning has a 2014 conviction for felony assault by strangulation, and a 2015 felony charge for interfering with an electronic monitoring device.
Also located within the detention center is the 911 Communications Center. Although its $1 million budget is separate from Christopher's $4.99 million budget, both saw increases last year on the order of 8 or 9 percent. Together, they make up over a third of the county's public safety budget, which in turn made up 20.51 percent of the county's 2016-17 general fund expenditures.
Christopher says another sergeant is needed in the detention center to alleviate staffing woes that are currently solved by paying out overtime.
Two more full-time telecommunications professionals are also sorely needed in the 911 communications center, according to a report provided to commissioners by Christopher. The 911 center answered more than 140,000 calls in 2016, up from 101,000 in 2013 and continuing a steady trend of 10,000 additional calls each year.
These calls are handled by 14 full-time and six part-time operators, just as they have been since 1999. Three are always on duty, and two occasionally assist during peak periods. That works out to 384 calls every 24 hours, an average of 118 per dispatcher per 12-hour shift.
"Without adequate staff, this is a direct liability to our county, because we are responsible for the 911 system," Christopher said. "A lot of 911 calls are a matter of life or death."
County patrol deputies answered more than 25,500 calls of their own in 2016, placing them in the high end of similarly sized counties in North Carolina, but at just five deputies per shift, it's in the low end of that group. Christopher suggests adding one more patrol deputy per shift — a total of four — to help patrol their 544-square-mile jurisdiction.
Public transit needs grow
Planning Director Kris Boyd produced documents projecting a marked decrease in grant revenues through 2019 due to decreased federal funding and the way those funds are allocated between urban and rural areas.
Most dramatically affected is a Federal Transit Administration grant that supports rural public transportation in areas with fewer than 50,000 residents.
Revenue from that grant is expected to decrease steadily from 2014's $245,000 to $171,000 by 2019. Coupled with less drastic decreases in other, smaller grant revenue streams, revenue in 2019 will be a third less than in 2014.
"We are becoming eligible for urban funding, and are considered 'partially urbanized,'" said Haywood Public Transit Director Alex Aumen. "The state believes we can offset rural funding through urban funding."
The county's public transportation system — run in conjunction with social service agency Mountain Projects — is in danger of decreasing service levels or severe cutbacks.
"I wouldn't say the bottom is falling out, but we can only run our vehicles with the resources we have," said Patsy Davis, executive director of Mountain Projects.
Elections machines outdated
Haywood County Elections Director Robert Inman has always been concerned with maintaining the public's trust in the elections process, but now more so than ever.
Although President Donald Trump has leveled as-yet unverified claims of "massive" voter fraud across the country during the 2016 election, a 52 year-old Haywood County man was indeed found guilty of felony voter fraud Feb. 9, when it was verified that he'd voted twice in the Republican primary last March.
New voting machines requested by Inman to replace the decade-old ones currently in use won't exactly help prevent this type of thing from happening again, Inman said, but it will make the process more secure and more efficient overall.
"What I've been saying to people is, 'Look at your cell phone. What can it do today that it couldn't 10 years ago?'"
The new machines are also required by law to be fully installed and implemented by Sept. 1, 2019, but carry with them plenty of public inspection, education and testing requirements that take time to complete.
At current levels, Inman says the county will need roughly 36 machines. Although he wouldn't speculate on the cost, voting tabulators can run anywhere from $2,000 to $4,000 per machine, depending on the type and quantity ordered.
Inman's proposal — just like Christopher's and Boyd's — represents only a few of the spending decisions commissioners will have to make by July 1, when budgets have to be passed per state law.
The county's next budget workshop meeting will take place at 2 p.m. April 6 at the county Health and Human Services building.