Archived Opinion
The next war must not happen
Wednesday, February 15, 2017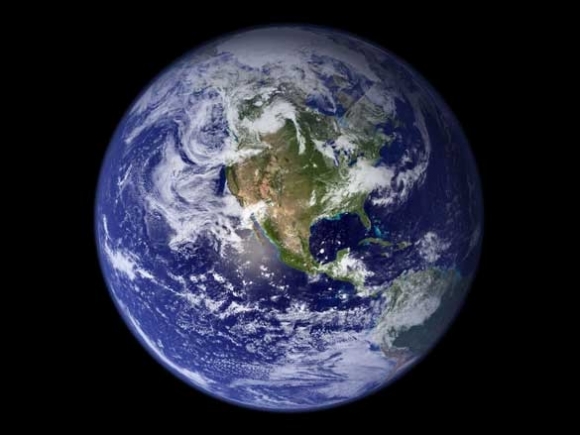 By Stephen Wall • Guest Columnist
On August 6, 1945, an atomic bomb exploded 1,500 feet over Hiroshima. Only 1.5 percent of the 60-plus pounds of uranium 235 actually underwent nuclear fission, but the blast was the equivalent of 15 thousand tons of TNT. About 70,000 people, mostly civilians, were incinerated almost instantaneously, and another 70,000 died in the following months.
Currently the U.S. and Russia each have about 1,700 nuclear warheads on actual ready-to-launch status, aimed at each other's homeland. A typical Russian missile carries six warheads, each with about 10 times the destructive power of the Hiroshima bomb. So each of several hundred deployed Russian missiles has the destructive force of 60 Hiroshima bombs. Every American needs to think about what those numbers mean to them and their families.
China has a smaller force of 260 nuclear devices, some deployed on long-range missiles. As these and the most modern Russian missiles are designed to re-enter the atmosphere at up to 20 times the speed of sound, experts generally agree there is no way to stop them once launched.
•••
The United States and its people have been pulled into at least two disastrous wars by deliberate lies. In 1964, it was falsely claimed that U.S. naval ships were attacked twice by the North Vietnamese Navy in the Gulf of Tonkin. Eleven years of bloody warfare followed, with 56,000 dead Americans and untold hundreds of thousands of Vietnamese, Cambodian and Laotian dead, mostly civilians. Then in 2003 the Bush administration sold the American public the falsehood that Iraq had weapons of mass destruction, including nuclear weapons. Four thousand dead Americans and chaos in the Middle East resulted. Based on a campaign of lies, a large percentage of Americans believed that Iraqis were among the 9/11 hijackers. There were none.
Today we see a growing campaign to incite the American people to a global conflict. Presidential adviser/strategist Steve Bannon and National Security Adviser Mike Flynn both see a great global conflict between "Western Civilization" and the billion-plus Muslims as not only inevitable but desirable.
The Trump administration is preparing for war by creating an atmosphere of fear and hatred. There is talk of taking Iraq's oil and of putting Iran "on notice." Allies in Muslim countries who are dying alongside our soldiers fighting ISIS have been humiliated by having them and their families banned from coming to the U.S. And the constant anti-Muslim rantings of the alt-right are not just random acts of bullying, indecency and dishonesty. They are part of a familiar and frightening pattern of trying to lead the American people into a war.
During the recent presidential campaign, Donald Trump made many statements concerning nuclear weapons that triggered concern around the world. "Why build them if we can't use them." If ISIS hits us, "you wouldn't fight back with a nuke?" "Europe is a big place — I'm not taking the nuclear card off the table," "The Saudis and Japan will get nukes — it's inevitable … it's no big deal …" etc. etc.
This mentality puts other nuclear powers on a razor-edge state of high alert. With Russia closely allied with Iran and building up its forces in Europe, with China greatly dependent on Mideast oil and expanding its power in the Eastern Pacific region, the danger of a confrontation escalating into a nuclear catastrophe grows greater by the day.
Therefore, in addition to demanding the Trump administration disassociate itself from the poisonous Islamophobia of the alt-right, many other steps must be taken to avoid the unthinkable. Among them:
• The U.S. nuclear force must be taken off launch-on warning status — which can give the president as little as six minutes to react to a middle-of-the-night situation, like the flock of geese that put our strategic forces on the verge of launch several years ago. Tweeting will not be sufficient to avoid nuclear Holocaust.
• The Clinton, Bush and Obama administrations all made progress working with the Russians in securing nuclear material from former Soviet republics and keeping bomb-making material out of the hands of terrorists. With North Korea pursuing its insane drive toward offensive nuclear capability, and ISIS seeking to create a dirty bomb, our working productively with Russia and China is more critical than ever. Provocations over a trade war with China will not help this happen.
• Sen. Ed Markey, D-Mass., has introduced a bill that would allow the U.S. to be the first to use nuclear weapons only if Congress first declares war. Supporting this bill is an important step towards decreasing the danger of rashly blundering into nuclear war.
Our elective representatives can and must put aside partisan politics and address these issues. One misread signal during a time of heightened tension and aggressive rhetoric, one missed chance to gain information from an Islamic ally about a potential nuclear threat from terrorists, could be the last blunder an American president ever makes.
(Dr. Stephen Wall of Waynesville practices pediatrics in Haywood County and has been associated with Physicians for Social Responsibility since the 1980s.)