Archived News
Unfair collection practices in tax collector's office?
Wednesday, February 15, 2017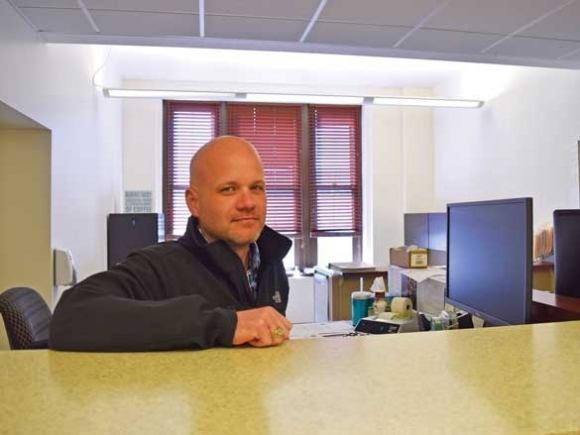 A Smoky Mountain News inquiry into collection procedures in the Haywood County tax collector's office shows that some county GOP leaders are not being aggressively pursued for payment.
While the oath of office taken by Mike Matthews on Dec. 8, 2014, contains the usual phrases about solemnly swearing and supporting the Constitution, one additional phrase is included at the very end: "I will not allow my actions as Tax Collector to be influenced by personal or political friendships or obligations."
Haywood County GOP Chair Ken Henson seems to be catching a break from the Republican tax collector.
County tax records obtained Feb. 13 show that Henson currently owes more than $6,200 in taxes across four of his residential tax accounts. Almost $2,600 of that dates back to 2015.
Last October, Matthews presented a collection plan to commissioners in response to county concerns that only about $720,000 in delinquent taxes out of a possible $2.5 million had been collected during the 2015-16 fiscal year. During 2014-15 — when Mike Matthews took over for his predecessor David Francis about halfway through the fiscal year — that number was about $1.1 million.
Matthews promised in his plan to serve attachments on all accounts with balances prior to 2016.
Henson's two business accounts owe an additional $1,920.04, of which $983.55 dates back to 2015; in one case, a final notice had been sent for $745.86 owed on machinery and equipment in 2015 but no follow-up has been conducted, and in another case an attachment was performed for $237.75 owed on machinery and equipment, but again no follow-up was conducted.
Two other attachments were performed on Henson's residential accounts from 2015 as well, with no follow-up. Some of the accounts also list Jan Rice Henson as a responsible party.
"I know I owe taxes, and they're not showing me any favoritism, I can assure you that," Henson said. "This is only coming up because crooked David Francis is mad."
While Henson said he couldn't recall the last time he'd seen any communications from the tax office — in the form of a call, a letter or a personal visit — he blamed county commissioners for making it hard for Matthews to do his job.
"The people voted for him, he's the people's man, and you've got five county commissioners who have been on a witch hunt since day one. They've been gunning for him since day one. That's something that a czar would do, Obama, or Castro. This is America."
Henson, however, isn't the only local Republican leader with delinquent accounts that don't appear to have been properly pursued.
GOP activist and county precinct chair Jeremy Davis owes $3,600.44 across two residential accounts. Of that, $1,355.89 dates to 2015, and $903.40 dates to 2014. Both accounts also list Amy Honaker Davis as well.
Davis' last payment came in September 2016, after missing payments for June, July and August.
By contrast, a selection of local Democratic Party officials showed outstanding tax bills for just one — county party Vice Chair Chad Upton, who owes $149.53 from 2016.