Archived News
Corbin introduces bill to help Macon's K-12 schools
Wednesday, February 15, 2017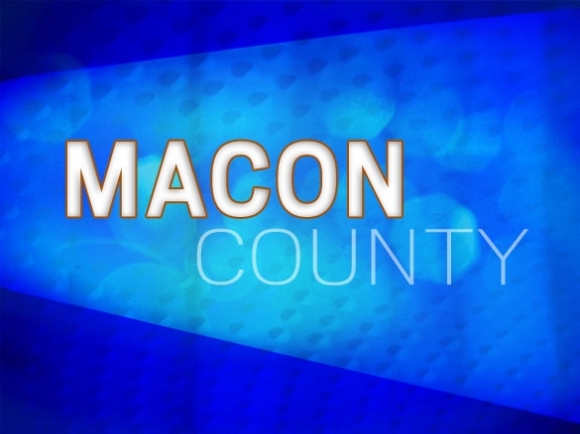 When Kevin Corbin decided to run for state representative, one of his main goals was to secure adequate funding allocations for K-12 schools.
On his second day in office he introduced House Bill 23 — legislation to provide teacher allotments for geographically isolated schools in the state.
As a former chairman for the Macon County Board of Education and board of county commissioners, education funding has always been a top priority for Corbin. Since Macon County is home to two K-12 schools — Highlands School and Nantahala School — he has seen firsthand how these institutions have suffered from a cookie-cutter funding formula. The only other K-12 schools in the state is located on the Outer Banks.
These isolated schools have a low student population, which means the per pupil allotment provided by the state isn't enough to cover the number of teachers truly needed for each classroom. Busing kids to Franklin from Highlands or Nantahala isn't feasible either given the terrain and winter weather, but legislators to the east have a hard time grasping that obstacle.
Corbin said Sen. Jim Davis, R-Franklin, introduced a similar bill last year but it never got through the House of Representatives.
"This is a true story — in committee, one of the legislators from Wake County said he looked at a map and said it was only a half inch from Nantahala to Franklin, so just bus the kids to Franklin," Corbin said.
Corbin said he thinks the bill has a good chance of getting through this year since he's made it clear that consolidation isn't a possibility. While he was campaigning for office, Corbin got Speaker of the House Tim Moore to spend a day with him in Macon County and drive him to Murphy through the Nantahala community.
"So now he understands," Corbin laughed.
Corbin's proposed bill would require the state board of education to allot additional classroom teachers to schools containing grades kindergarten through twelfth grade when consolidation is not possible due to geographic isolation. To qualify, the school would have to meet at least one of two requirements — either the school is located in a local school district in which the average daily membership is less than 1.5 per square mile or the school is located in a school district for a county containing more than 150,000 acres of national forest owned by the federal government.
The one-page legislation also states that the state school board shall allot teachers to geographically isolated schools on the basis of one classroom teacher per grade level and shall allot teachers to the remainder of the local school system using the regular allotment formula.
Corbin said the measure could have been introduced as a budget appropriation but then it could be removed from the budget in the future, which is why he introduced legislation to change the formula for these schools. If passed, he said, K-12 would receive what they need to actually run the school instead of what the state thinks they need.
"This will be a state law with a million and a half for all K-12 schools," he said.
The bill would appropriate $1,527,006 for the 2017-18 fiscal year and $1,527,006 for the 2018-19 fiscal year to implement the provisions.
The bill was filed Jan. 26 and has passed a first reading. It has now being reviewed by the Committee on Education and will head to the Appropriations Committee if approved. Davis introduced the same bill — Senate Bill 15 — in the Senate.
Calendar flexibility
Corbin introduced two other education bills that will help schools in his district — HB13 to give schools class size flexibility and HB53 to give schools flexibility with setting their school calendars.
Current law states that school systems can't start fall classes earlier than the Monday closest to Aug. 26. Corbin said the requirement ends up forcing high school students to take their first term testing after they return from Christmas break, which isn't ideal.
The proposed legislation would change the language to say schools can't start classes before Aug. 10. It also removes language stating that schools must have a minimum of 185 instructional days and refers only to a minimum of 1,025 instructional hours.
"This would give back local control to set their calendar," Corbin said. "Taking tests before Christmas will increase test scores, increase our graduation rates and get more kids accepted to college."
Corbin serves on the Education Appropriations Committee and the Education K-12 committee and says he plans to keep pushing for legislation to help local school districts.