Archived News
Franklin hears proposal to one-lane Main Street
Wednesday, February 15, 2017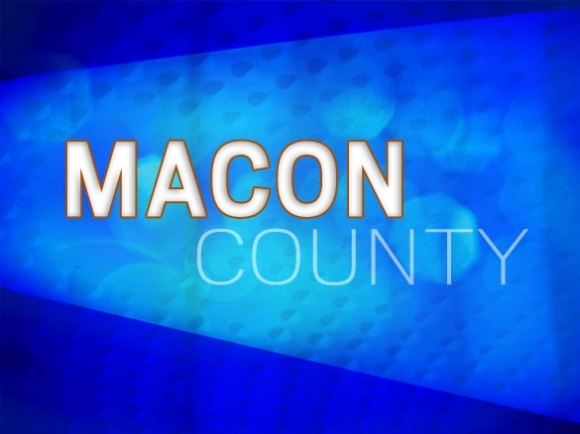 Franklin's town board has been hearing different proposals for improving Main Street's parking and appearance — and the latest proposal included turning it into a one-lane thoroughfare.
Engineers from different firms in the region have recently given their proposals for a parking and streetscaping study to make project recommendations to the board. Suggestions have varied from making Main Street a two-way street, changing the angled parking to parallel or some combination of both, but this isn't the first time the town of Franklin has commissioned a study to improve Main Street parking.
JM Teague Engineering completed a parking study for the town in 2013, but it was never implemented because the town couldn't get residents on board with the recommendation to transition into parallel parking spots.
Joel Setzer, a former regional head of the North Carolina Department of Transportation who currently works for Vaughn and Melton Engineering in Sylva, said another study is the last thing the town needs.
"You have been down this road — this is not your first study," he told the board during a Feb. 6 meeting. "I looked at JM Teague's parking study done in 2013 — it's a good study with good recommendations."
After reviewing the previous recommendations and looking at the obstacles downtown, Setzer said the town should keep Main Street one way, but begin to examine the pros and cons of repurposing one of the lanes to make more space for parking spots.
Currently Main Street has two, one-way lanes running through it and has 45-degree angled parking on both sides. While the spots are easier to get into than parallel spots, visibility is an issue when trying to back out of the spots.
The angled spots aren't long enough to accommodate larger trucks and SUVs either, which presents safety issues for vehicles driving down Main Street. They often have to swerve into the other lane to avoid hitting larger vehicles.
"Parking is at a severe angle — when larger vehicles park you can't stay in your lane and pass the trucks — so at times the road truly functions as a one-lane road already," Setzer said.
Removing the one lane would give the town enough space to change its 45-degree angle parking to 30-degree on one side of the street and create parallel spots on the other side. It would also allow the town to create more sidewalk ramps to increase accessibility for residents and tourists with mobility challenges.
The only study Setzer proposed was to see if the one lane on Main Street would work and whether the change would be acceptable to residents.
"Getting 100 percent consensus on something like this is hard, but sometimes you have to go with the majority," he said.
Setzer's $11,000 proposal would look into whether the NCDOT would allow Main Street to be a one-lane road since it's state-maintained. His firm would conduct traffic counts to determine how much congestion the change would cause downtown and whether that would be palatable for residents. The firm would also lead the town through a public input process.
"The only way to find out is to stick your toe in the water and see," Setzer said.
Any other streetscaping improvements the town wants to do could easily be implemented from the 2013 JM Teague study instead of paying another $15,000 for a new study.
"Without taking this lane away I wouldn't consider doing another study," Setzer said. "You've got a good streetscaping plan already — you just need to find out if it's feasible."
After Setzer's presentation, Mayor Bob Scott asked the aldermen their thoughts on testing out some of the proposed changes before taking any action. He said he spoke to NCDOT about the idea of the town putting out traffic cones or drawing some new lines on Main Street to give residents a little taste of what it would be like with parallel spots and one lane of traffic.
"Now that we're in the slow season, there are some ways we could practice some of these ideas that have come up," Scott said. "What's the feeling of the board?"
Other board members seemed amenable to the idea if all the legalities check out.
Alderman Brandon McMahan asked that the town make a concerted effort to alert the public prior to the experimentation with Main Street and come up with a way to get feedback afterward.
Town Attorney John Henning Jr. had some reservations about making temporary changes on Main Street and wanted to speak to NCDOT before the board decided on anything. No vote was taken on the matter.