Archived News
Huge expansion planned for Hazelwood Ingles
Wednesday, February 01, 2017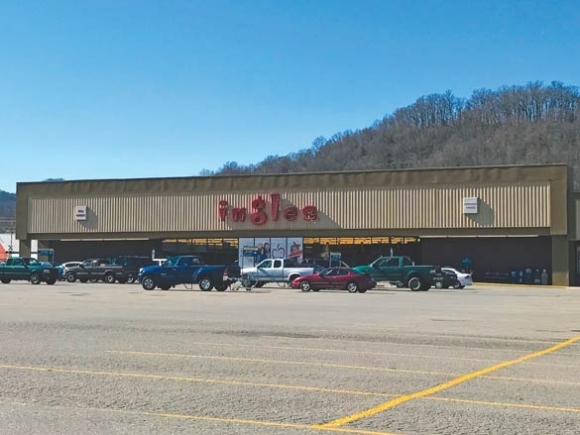 Ingles Markets Inc. is growing in Waynesville again — this time, on Brown Avenue in Hazelwood.
While the opening of Ingles' glitzy Russ Avenue location garnered rave reviews for its airy, spacious feel last summer, the Brown Avenue store remained in the shadows, pale in comparison to its baby brother up the road.
Once completed, shoppers can expect to shop at a Brown Avenue Ingles almost doubled in size, with more parking, an electric car charging station, bicycle parking and a bus stop.
The 6-acre parcel will also include the construction of an Ingles Gas Express similar to the one at the Russ Avenue location.
"We are looking forward to bringing new amenities to our loyal customers in Haywood County, including the recent changes to the Barber Road location and this summer's construction at the Brown Avenue location," said Ron Freeman, Ingles CFO and spokesman.
Plans filed with the town of Waynesville show benefits not only for customers, but for the town as well.
Exhibit 'A' of the company's application for a map amendment to the town's land development standards claims that the development will create "many" new jobs and will "substantially" increase sales tax and ad valorem tax revenues.
The existing store encompasses an area of 36,492 square feet; after construction, it will measure 72,111 square feet, an increase of 35,619 square feet.
The application also claims the expansion will generally improve the area overall, citing both Ingles' desire to coordinate with the town to make unspecified improvements to Brown Avenue as well as plans to replace and relocate an existing storm sewer line on the property at its sole cost.
Schematics show a façade nearly identical to the Russ Avenue location, and the placement of the Gas Express on the southeast corner of the parcel, fronting Brown Avenue.
This expansion, however, is contingent upon the town granting Ingles' request for amendment to the Hyatt Creek Regional Center district, creating a "conditional district."
Within the state of North Carolina, conditions placed upon rezoning are generally unenforceable, as laws specify uniformity for buildings throughout zoning districts.
Property owners like Ingles, however, may request a new zoning district with conditional uses. In this case, the company seeks exemptions or "variances" to be thought of as an "overlay," according to town Development Services Director Elizabeth Teague. Ingles is asking for exemptions on several minor requirements in the current zoning district, namely parking lot locations, landscaping guidelines, and the amount of permissible signage.
A public hearing will be held at 6:30 p.m. on Tuesday, Feb. 14, during the town board's regular meeting to allow for citizens to express concerns or speak in support of the project; aldermen are expected to vote on the matter immediately following the hearing.