Archived Reading Room
Books about the American South will delight
Wednesday, January 25, 2017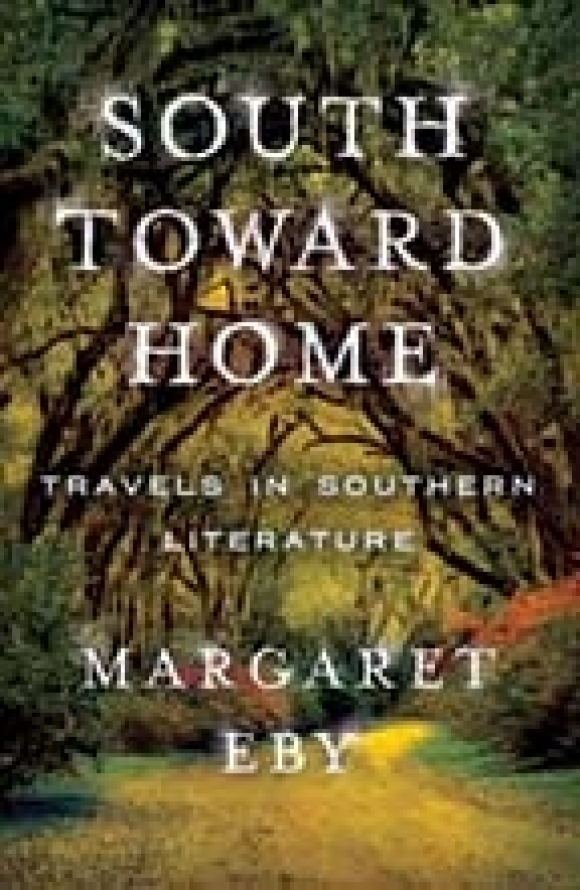 Let's go exploring.
More specifically, let's explore the American South.
We'll start with Margaret Eby's South Toward Home: Travels in Great Southern Literature (W.W. Norton & Company, 2015, 240 pages, $25.95). Eby, a young writer whose work has appeared in such publications as the New York Times, The New Yorker, Salon, and Slate, has an ebullient personality that shines on every page of this literary tour of the South.
In her "Introduction," Eby tells us that South Toward Home is neither an encyclopedia of Southern literature nor a travel guide. She includes only ten writers whose work "spoke to me most insistently" and goes on to explain that her tour is "an odyssey of sorts" through "the South that I grew up in and learned to understand through reading."
Consequently, Eby has left out a vast number of Southern writers: James Agee, Katharine Anne Porter, Shelby Foote, Willie Morris, Zora Neale Hurston, and many, many others. Some omissions may disturb a few readers, but the good news is that the writers whom Eby discusses here are excellent guides to the region. As Eby says, "These writers, from Welty to Hannah, are all telling about their own corner of the South, and I set off to listen."
What Eby does especially well, what makes South Toward Home a pleasure to read, is her ability to blend the writer's works with her own visits to that writer's home and locale. In "John Kennedy Toole's Hot Dog Carts," for example, Eby spends a good deal of time examining Thelma Toole's influence on what we know about her son. Toole committed suicide long before his novel A Confederacy of Dunces saw print. Both during and after the publication of the book, Thelma Toole went to great lengths to conceal certain parts of her son's life while at the same time extolling his virtues. Because of her efforts, in what Eby calls "a biographical comb-over," we know less than we might of the life of John Kennedy Toole. (Previously reviewed several years ago here, Ignatius Rising: The Life of John Kennedy Toole by Rene Nevils and Deborah Hardy gives readers a fine look at this writer's life, but there are indeed gaps in his story, particularly in the last few years of his life.)
After this examination, Eby takes us to New Orleans, the setting of A Confederacy of Dunces. She visits the statue of the novel's protagonist, Ignatius J. Reilly, tours various sites mentioned in the book, spends time in the French Quarter, and even manages to find a Lucky Dogs cart, the model for Toole's Paradise Vendors. (The owner of the business, Jerry Strahan, has written a memoir of his 20 years running the hot dog cart business. He titled the book Managing Ignatius, though he told Eby: "I had considered calling it 'A Hundred and One People I Wish I Had Never Known,' but I couldn't narrow down the list.")
Other favorite chapters of mine in this gem of a book include "Harry Crews's Hurricane Creek," "William Faulkner's Liquor Cabinet," and "Flannery O'Connor's Peacocks."
South Toward Home should delight any lover of Southern literature.
In Forests, Alligators, Battlefields: My Journey through the National Parks of the South (Kimberly Crest Books, 2016, 299 pages, $16), Danny Bernstein explains that her "mission is to get people out of their cars and walking." To accomplish that mission, this indefatigable hiker visited all of the national parks of the Southeast United States. (Virginians may be surprised to find themselves left out of this tour. For whatever reason, the National Park Service map provided at the front of the book leaves Virginia out of the Southeast.)
Bernstein makes an affable and enthusiastic guide, blending her own observations and conversations with the history of these national monuments. She takes us from the best-known parks like the Smokies, Cape Lookout, and Mammoth Cave to sites less familiar to many readers: the Indian mounds of Georgia's Ocmulgee National Monument, for example, or the Jean Lafitte National Historic Park and Preserve, part of which includes the Chalmette Battlefield, where Andrew Jackson and his motley force defeated British regulars in 1815.
Though Forests, Alligators, Battlefields is aimed primarily at hikers and tourists, Bernstein has wisely arranged her park tours by historical eras: "Revolutionary War in the South," "Young America," "The Civil War," and so on. By approaching the parks in this unique way, Bernstein allows us to travel not only through the parks, but also through the past. (For those who might wish the more conventional listing of parks by state, Bernstein provides such a guide at the end of her book.) In "Young America," for example, we accompany Bernstein through five different parks, ranging from the Charles Pinckney National Historic Site in South Carolina to the Natchez National Historical Park in Mississippi.
In addition to these glimpses into the American past, Forests, Alligators, Battlefields offers a wealth of other information. Bernstein answers general questions about the parks system, the most frequent of which is "Why can't I take my dog on trails in most national parks?" She directs readers to the parks' website, discusses volunteer work and donations, and includes a three page bibliography of the books and films mentioned in the book.
Published just in time for summer travelers, Forests, Alligators, Battlefields is an excellent, easy-to-use resource for our region's national parks.
Highly recommended.
Jeff Minick can be reached at This email address is being protected from spambots. You need JavaScript enabled to view it..