Archived News
Increased density coming to Howell Mill Road?
Wednesday, January 18, 2017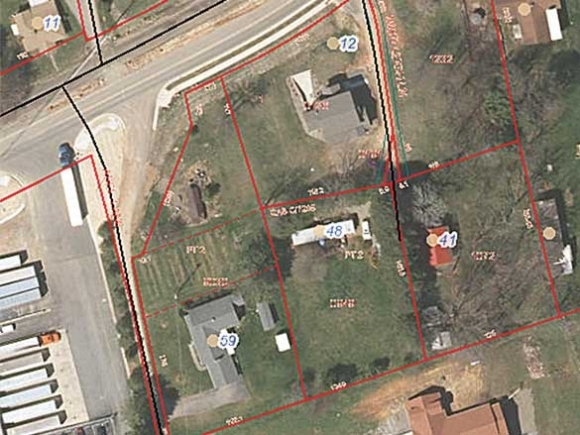 An oft-repeated concern expressed during meetings of the Haywood County Affordable Housing Task Force is the scarcity of buildable land available in mountainous Haywood County, but a proposed rezoning for three parcels on Howell Mill Road may demonstrate a viable path forward in the push to make the area a more affordable place to live.
The Town of Waynesville will conduct a public hearing on Jan. 24 to consider rezoning 59 Abel Lane, 48 Misty Lane and 12 Misty Lane from Howell Mill Road Medium Density to Howell Mill Urban Residential.
With approval, the request of Thomas Mack Moody would increase acceptable density from eight units per acre on those three parcels to 16, or, with a special use permit, 24.
The Abel and Misty Lane parcels would also join 333 Howell Mill Road, 11 Palmer Hill Road and an unaddressed lot on Calhoun Road in the newly-created Howell Mill Urban Residential district, which is similar to existing urban residential zones in East Waynesville and Hazelwood and in accord with the "Waynesville Our Heritage, Our Future" plan released in April 2002.
The availability of water and sewer infrastructure coupled with the cost of grading squeezes developers' profit margins, driving up costs and therefore rents.
The possibility of dividing that up-front cost — as well as permitting and surveying costs — by 24 instead of eight makes it easier for developers to recoup those costs and offer more affordable housing units.
Howell Mill Road runs northeast from the Rite Aid pharmacy on Russ Avenue for about 1.5 miles to the Evergreen Packaging facility near Asheville Road. The parcels, located near the west end of Howell Mill Road, are adjacent to the DC Plus Packaging warehouse, total 1.65 acres and lie within the town's extra-territorial jurisdiction.
Moody told the Waynesville Planning Board on Dec. 19 that the new designation could make it easier for him to sell the properties should he so choose, and that his request differed little in substance or intent to that of Tim Shook, who owns the three properties across Howell Mill Road already in the Howell Mill Urban Residential district.
But just because the zoning district includes the word "residential" doesn't necessarily mean Haywood's affordable housing crisis is over.
The district also allows for professional trades and personal services like accountants, architects, engineers, graphic or interior designers, insurance agents, real estate agents, stylists, tailors and physicians, which Waynesville Development Services Director Elizabeth Teague said in June was a "compromise" that would allow some commercial use while attempting to maintain the residential character of the area.
A recently completed $11.6 million North Carolina Department of Transportation widening project on Howell Mill Road has changed the character of the area. With houses now closer to the road and more traffic coming through, the planning board has been working since last summer to find the right zoning designation to appease the homeowners and businesses in that corridor.
Howell Mill Road rezoning hearing
• When: 6:30 p.m. Tuesday, Jan. 24
• Where: 16 S. Main St., Waynesville