Archived News
Dilapidated structures plaguing Franklin
Wednesday, January 11, 2017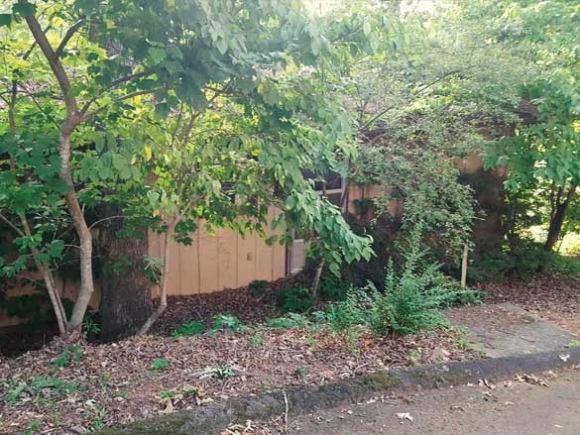 Overgrown brush, rotting floors, collapsing roofs, vermin and asbestos.
Dealing with deteriorating structures isn't a new issue for the town of Franklin, but the slow legal process has the town board wondering if there is a more efficient way to handle the growing problem.
The town has a Minimum Housing Standards ordinance that allows Town Planner Justin Setser to take action when a dwelling is believed to be unfit for human habitation, but the process is long and arduous. Formal complaints need to be filed, inspections have to be done and property owners have to be located before the town can even start the process of getting the property cleaned up.
Mayor Bob Scott said he's been exploring several areas of Franklin that he's never seen before and finding the dilapidated house problem is more prevalent than the town realizes.
"We've got literally a couple of dozen places that are as bad or worse than this place is — some of these places are dangerous," he said, referring to a Pauline Avenue home.
Based on board consensus in the past, Setser has been addressing out-of-compliance homes on a complaint-driven basis. Setser won't begin the mitigation process unless he has five letters from residents complaining about the same property, but Scott suggested taking on a more proactive role in cleaning up these properties.
Scott said requiring five complaint letters could be burdensome for neighbors who may fear repercussions for expressing concern for someone else's property.
"Neighbors might think they can't do anything without a formal letter," he said. "No one is in a better position to judge this type of thing than Justin."
Alderman Barbara McRae said Scott made a good point and that she hadn't thought about neighbors being fearful of coming forward to complain.
"I'm with you as long as we're careful about it and it doesn't look like were persecuting people," she said.
Alderman Billy Mashburn said he would be opposed to a more proactive approach to the ordinance. He said having five people write a complaint prevented the appearance of the town going after people's property for no reason.
"We don't want to task him with tracking down dilapidated houses — he has other things to do," he said.
Setser said he also preferred the five-complaint approach to give the process legitimacy as opposed to making the decision by himself. But that doesn't mean he doesn't have the authority to take action in specific circumstances.
"If I can't get five letters and there is obviously a problem, I can take action — it's just a slow process," he said. "Let's not change the ground rules — let's just work on educating people."
Setser had come before the board on Jan. 3 to address a specific Minimum Housing Standards violation at 456 Pauline Avenue. He received five complaints regarding the property last summer and began the process of issuing a violation notice based on the exterior conditions. He visited the vacant house in late June and found deteriorating conditions making it unfit for human habitation.
He tracked down the owner in Florida and sent him a letter to appear at a July 20 public hearing in Franklin to discuss the violation and how to bring it into voluntary compliance.
"There was a lot of overgrowth — the property owner said he hasn't been to it in 20 years," Setser said. "We requested he clean the brush off around the house and fix the caved in roof and deteriorating porch."
The homeowner complied and hired a contractor to do the clean-up work within 90 days as required by the town's ordinance. However, when the contractor entered the inside of the home, more problems were found.
"That's when the contractor found parts of the floor was missing — you can see through to the crawl space — so that turned the house into a dilapidated state," Setser said.
At that point, the property owner decided it would be best to tear the house down. He went through the county to obtain asbestos removal and demolition permits, but later found out that the high amount of asbestos in the house will cost more than $8,000 to remove in addition to $15,000 for demolition and landfill costs.
"The owner is now refusing to tear it down — he's going to refuse to fix the floor and the roof so now it's at a standstill and his 90 days are up," Setser said.
Town Attorney John Henning Jr. said the No. 1 goal is always to work out the compliance issues voluntarily before taking the matter to court.
"Justin does a good job trying to make sure we have voluntary compliance, which is why it takes so long," he said. "But the involuntary process is going to be necessary at this point."
Henning said the town could file suit against the property owner to order him to fix the property or file suit against the property itself. That latter option takes longer but the end result can allow the town to move forward with demolition. The town could then put a lien against the property for the cost it incurred and pursue reimbursement in civil court.
Both options are being considered, but the board took no formal action on the issue.