Archived News
Franklin facelift: Changes are coming to downtown Franklin
Wednesday, January 11, 2017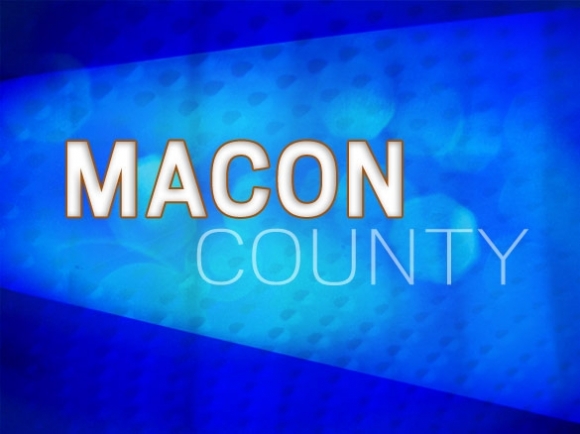 Downtown Franklin will be undergoing plenty of changes in 2017 and for the next few years as the town works to improve sidewalks and traffic patterns and the state begins new road projects.
Preliminary work has already begun to replace Town Bridge over the Little Tennessee River. The North Carolina Department of Transportation project is estimated to continue until summer 2018.
DOT is also beginning to prepare residents for a major intersection project that could begin in early 2019. The state hasn't made any final recommendations yet, but Franklin could have up to four new roundabouts once all is said and done.
Lastly, the Franklin Board of Aldermen is currently looking at proposals for a streetscaping master plan to examine the current one-way traffic pattern on Main Street and improve the appearance of the East Main Street corridor,
Bridge replacement
The $3.5 million Town Bridge replacement has been contracted out to Buckeye Bridge LLC and work is underway. Before Christmas, a construction team closed off the left lanes on the eastbound sides of Main Street for some prep work that will make it easier for traffic to be diverted to one side of the bridge during the replacement.
After the widening and repaving is complete on Big Bear Lane, the town's waterlines will have to be moved from the old bridge to the remaining bridge. Buckeye will need to replace the existing 8-inch waterline with a 12-inch line that runs across the bridge.
"We had some utilities — water and sewer lines — that needed to be moved so we had some lane closures but tried to minimize the impact by doing it at the best time possible," said Mitchel Bishop, DOT assistant division construction engineer. "We moved the lines to attach to the downstream side of the bridge remaining in place."
When demolition work begins on the bridge — which could be as early as February — all traffic will be diverted off the old bridge across Big Bear Lane to the remaining bridge. The two lanes on the remaining bridge will then be used for two-way traffic.
The diverted traffic pattern will continue for a year and a half since the project won't be complete until July 2018.
Bishop said the end result would be a brand new bridge that will be wider than the last so that there is room for a sidewalk across the structure.
Roundabouts
The DOT is also looking at possibly installing up to four roundabouts in the downtown Franklin area starting in January 2019. Mike Reese, DOT regional congestion management engineer, recently came to Franklin to discuss the pros and cons of roundabouts with town officials. While roundabouts are more costly to construct — an estimated $600,000 per roundabout — Reese said they keep traffic moving, reduce the number of traffic accidents and have lower maintenance costs over the years.
Franklin already has two roundabouts — one near Commons Plaza and one near the Franklin Library on Siler Road. DOT is looking at the possibility of installing new ones at the existing intersections of Wayah Street and Depot Street (near The Franklin Press office), Wayah Street and Porter Street (near the Franklin Chamber of Commerce office), Georgia Road and Womack Street and Georgia Road and Maple Street (near Resurrection Lutheran Church).
Using roundabouts to relieve traffic congestion may be confusing for people at first, but Mayor Bob Scott said roundabouts have been effective all over the world and will be effective for Franklin as well.
"If you think about it, traffic signals impede traffic. How many times is someone held up by a red light when there is no traffic coming from either the left or the right?" he said. "Traffic signals are expensive to install, maintain, and during power outages everyone is on their own, but roundabouts don't rely on electricity and there is little maintenance on them other than that which is required by normal wear and tear."
Scott also said roundabouts lend themselves to the town's beautification efforts because they can be landscaped and designed with aesthetics in mind rather than being an eyesore with poles, lights and wires.
"Once people get used to them, I believe they will be an advantage to any town," Scott said. "The success of them will be related to the public's attitude toward acceptance of them."
Streetscaping
The town will also be looking at a number of proposals to improve parking and streetscaping in downtown in the coming months.
During a planning workshop back in October, the board agreed to consider three downtown parking proposals that have been submitted to the town in the past and discuss the options prior to the next budget year. The proposals look at several options, including changing Main Street from a one-way street to a two-way street.
This isn't the first time the town has reviewed parking issues — it seems to be a reoccurring conversation for many small downtowns, including Franklin. Franklin commissioned a parking analysis study in November 2013 that was completed by J.M. Teague Engineering and Planning.
Mike Norris, director of planning and recreation with McGill Engineering, gave the board a presentation during its Jan. 3 meeting regarding his firm's streetscaping master plan proposal.
"Parking is always a commodity in the downtown areas — it's a good problem to have," he said. "It means we have a lot of active storefronts generating traffic."
Norris said McGill's proposal would make recommendations for improving pedestrian and vehicle safety, enhancing the aesthetics downtown and examining options for increasing parking. While downtown Franklin currently has 30-degree-angle parking on Main Street, Norris said the town may want to consider the idea of switching to 45-degree-angle parking to pick up more downtown spots. However, the width of Main Street would prohibit the town from doing 45-degree-angle parking on both sides of the street. If one side had 45-degree-angle spots, the other side would need to be only parallel parking spots.
"The other option is parallel parking on both sides — I know there is some resistance there and I understand that," Norris said.
Slowing vehicles down on Main Street has been a major goal for Mayor Scott. Norris said that could be achieved with simple streetscaping measures like bulbouts and curb extensions. Crosswalks could be made more visible to increase pedestrian safety by creating a public plaza space that extends out into the roadway and shortens the crosswalk length. Norris said those types of projects have been very successful in other downtown projects he's completed.
Whatever the town wants to do, Norris said public input throughout the master plan process would be critical.
Alderman Barbara McRae asked if the master plan would include any recommendations regarding the traffic patterns downtown.
Norris said traffic patterns we're included in the scope of the project but that it could be added into it.
"We've done a number of projects converting one way (streets) to two way," he said. "Other communities have had great success even though there was resistance at first. What they've found is you've got more eyes on downtown from a different direction."
McGill's master plan proposal comes with a $15,200 price tag. Once the plan is complete, Norris said McGill would work closely with the town and DOT to look for project funding opportunities to implement the recommendations.
Last month, the board approved a letter of support to the DOT for a sidewalk project on Depot Street that would require a local match from town coffers. The DOT plans to fill in the sidewalk gaps on the westbound side of Depot Street and build new sidewalks on the eastbound side of the street from East Main Street to Wayah Street. The project cost is estimated to be $262,800 and the town's required match would be $52,560, which would come out of Powell Bill funds.
The project ties in to Franklin's effort to make the town more accessible to pedestrians and bicyclists by connecting some of its disjointed sidewalks and greenways.