Archived News
Community Health Center to open in Sylva
Wednesday, January 04, 2017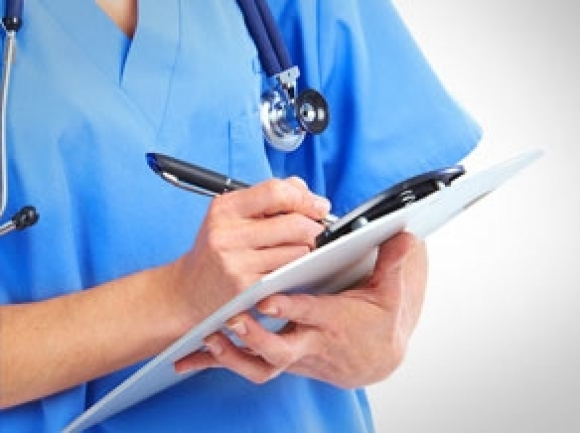 Health services emanating from the Good Samaritan building in Sylva are set to expand this year as Good Sam moves under the umbrella of Hendersonville-based Blue Ridge Community Health Services.
In December, Blue Ridge learned that it had landed a $650,000-per-year federal grant to open a health center in Sylva, enough money for the new center to serve 3,800 patients annually — more than six times the number currently served by Good Sam.
"We've gotten great encouragement from everybody," Rebecca Mathis, director of the Good Samaritan Clinic of Jackson County, said of the coming change. "It looks like it's going to be a really good thing. The staff is excited."
Since its inception in 2001, Good Sam has been an integral part of Jackson County's medical community, working to care for those who are uninsured and simply cannot afford medical treatment. But, like most free clinics, it's lived hand-to-mouth since its founding. According to Mathis, there's just no way for Good Sam to meet the need that exists in Jackson County without the help of a larger organization, like Blue Ridge.
The $650,000 grant, called an Access Point Grant, comes from the U.S. Health Resources and Services Administration. It's guaranteed for two years, and in the third year the program will roll into Blue Ridge's overall grant request, which has met success in every three-year grant cycle that's come in the organization's 53 years. The terms of the grant stipulate that Blue Ridge must open the health center within 120 days of the award — in this case, by mid-April.
Grant funding is tied to the Affordable Care Act, whose future is uncertain given the results of the November election. However, Blue Ridge's chief development officer Milton Butterworth said that community health centers have long enjoyed bipartisan support from even "the biggest opponents of something like the Affordable Care Act," so while there's always potential for change to come from the federal level, "we're pretty confident that this funding won't be affected by the change in administration."
The $650,000 will be enough to serve the 3,800 patients that the center is expected to draw after an initial two-year ramp-up period, but Blue Ridge could seek additional funding from other sources if demand eventually outgrows the funding.
Currently, Good Sam is funded by a hodgepodge of grants and allocations from local governments. Four of its five full-time staff and two of its three part-time staff are grant-funded. But the staffing and the budget simply aren't enough to keep up with the demand that's out there, Mathis said. Evidence of that is the jump in patient numbers after a Golden LEAF grant that Western Carolina University landed brought a full-time provider to Good Sam. In 2014, before the position was added, Good Sam saw 427 unduplicated patients for 877 visits. By contrast, over the 12 months ending Nov. 30, 2015, — after the position was added — the clinic saw 598 people for 2,188 visits.
Good Sam offers care only to people who do not have insurance. However, Blue Ridge will serve the full range of patients, including uninsured, insured and low-income people on Medicare and Medicaid. Currently, patients at Good Sam don't pay anything for the services, though wait times are longer than at a typical doctor's office. Blue Ridge, on the other hand, uses a sliding scale for payment based on patient income, with a $25 fee at the lowest end of the scale.
When Blue Ridge and Good Sam announced plans for the health care center last summer the $25 minimum fee was criticized as too high for Good Sam's poorest patients to afford, but Jennifer Henderson of Blue Ridge responded that patients would be seen regardless of their ability to pay. The $25 fee would not be a barrier to care, she said.
With the transition to Blue Ridge will come additional staffing to accommodate a larger patient load. The organization will hire more family medicine providers and will also add some specialty functions, such as a psychiatric doctor and a pharmacy. Meanwhile, Blue Ridge intends to keep the staff members currently employed by Good Sam.
"They're doing great work and they have great people, so we're excited for those folks to continue to be friendly faces for the patients," said Butterworth.
Good Sam itself won't disappear, however. The organization will remain as a program of Blue Ridge focused on wraparound services such as coordinating case management and medication assistance.
It's a similar setup to what's happened in Haywood County, where Blue Ridge opened a clinic this summer, but not identical. The Good Samaritan Clinic of Haywood opted to remain a separate organization with offices next door to Blue Ridge. When Blue Ridge opened, medical providers for Good Sam went to work for Blue Ridge, but employees focused on the wraparound services stayed with Good Sam to support Blue Ridge's endeavors.
Jackson's Good Sam Clinic, by contrast, is opting to go full-force under the Blue Ridge umbrella.
"We felt like we could be even stronger if we did it all together," Mathis said. "That's what we're doing is taking the clinic completely under and into the Blue Ridge Health family."
This will entail some planning, such as the task of getting grant dollars currently awarded to Good Sam turned over to Blue Ridge. But Mathis said she expects that process to go smoothly, aided by the fact that Blue Ridge and Good Sam work with many of the same granting organizations.
Both Mathis and Butterworth said they expect the transition to be just about seamless.
"There's always a little bit of bumpiness in that transition, but we've been pretty successful at turning the lights off the evening before, turning the lights on the next day, and having it be a fairly seamless experience for the patient," Butterworth said.
The fact that the location, as well as the personnel, will stay the same should aid in that seamlessness. The building that Good Sam occupies on Hospital Road is owned by Harris Regional Hospital, which allows the clinic space free of charge. The hospital will continue to provide the space and had even offered funding to start the Blue Ridge clinic if the Access Point grant didn't pan out.
"That's what a community health center always hopes for is to have that level of relationship with the local hospital, and we're very fortunate in Jackson County that Harris gets that," Butterworth said.