Archived News
Mountain legislator to be sworn in
Wednesday, January 04, 2017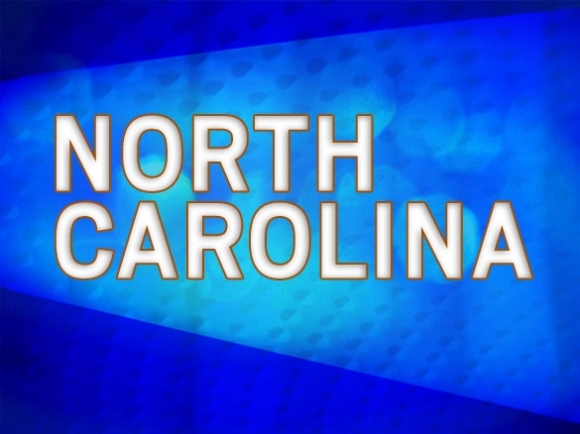 It took Bryson City Republican Mike Clampitt three tries over six years to finally become a member of the North Carolina House of Representatives.
When he officially does so on Jan. 11, he'll join a veto-proof 75-45 majority of Republicans in the house, alongside a 35-15 Republican majority in the senate.
"I'm excited to have the opportunity to bring some issues to the table," said Clampitt, who is currently awaiting notification of his committee assignments and preparing for a training session he says will teach new legislators the ins and outs of government.
Both Republican legislative majorities grew by one seat as a result of the Nov. 8, 2016 General Election; Clampitt's victory over longtime Waynesville Democratic legislator Joe Sam Queen in the 119th District was surprising to many in Haywood County, despite Clampitt's pre-election predictions that 2016 would be Donald Trump's year and that Trump's electoral success would benefit Republicans across the country.
Queen's defeat leaves Haywood County — the most populous in the district — without a legislator of its own. Rep. Michele Presnell, R-Burnsville, represents outlying areas to the north and south in the 118th District, while Clampitt now represents the core of the Haywood County, along with Jackson and Swain counties.
Accordingly, Clampitt will hold a swearing-in ceremony of his own in the Swain County Heritage Museum at 2 p.m. on Jan. 7, in what may signal a shift of district priorities from Haywood further west.
During the campaign, Clampitt had criticized Queen for his supposed lack of efficacy in the legislature, particularly in responding to the concerns of constituents from Jackson and Swain counties; Clampitt promised to open offices in all three counties to better serve citizens.
"That's what representation means to me," Clampitt told The Smoky Mountain News in October. At the time he said his priorities for the 2017-2018 legislative session would include strengthening trade and vocational schools, health care and senior workforce re-entry training.
His oath of office will be administered by Haywood resident and newly elected NC Court of Appeals Judge Hunter Murphy, who likewise secured a surprising victory in his race Nov. 8, becoming the only Court of Appeals judge from the western part of the state.
Clampitt's ceremony in Swain County will feature at least two interesting sidelines, reflecting his love of local lore and legislative history.
The last person elected to the state legislature from Swain County was Republican John T. Burnett in 1901; a farmer and merchant, Burnett served several terms in the legislature, on the county school board, and as mayor of Bryson City from 1915 to 1916. A descendant of Burnett's will serve as Clampitt's master of ceremonies during the event, which is free and open to the public.
But most importantly for Clampitt, the Bible upon which he will take his oath will be held by his 85 year-old mother, who resides in a local nursing home due to dementia and Alzheimer's — another reason he wanted to hold an event of his own, closer to home.
"She gave me that Bible when I was 4 years old," he said.