Archived News
Crabtree General brings Christmas to Franklin
Wednesday, December 21, 2016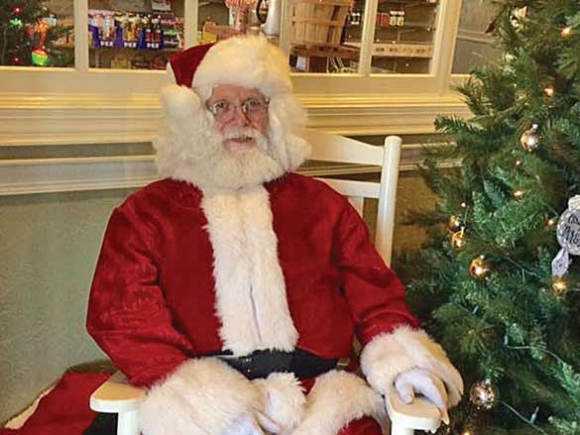 Crabtree General Store & Coffee Vault in Franklin has recently transformed into a Christmas headquarters.
It's a perfect place for Christmas, with a vast candy selection and classic toys on display. Santa Claus has made a stop there for the past two Saturdays as local children come to sit on his knee and share some cookies with him. Crabtree General Store also acts as a drop-off spot for letters to Santa.
"We've set up a Santa mailbox, and when the kids visit they write a letter that gets sent to Santa with their Christmas wishes," said store manager Tim Crabtree. "Then we — I mean Santa — respond to all of those letters. Those letters also include a handwritten note from one of the elves."
Hundreds of children in local schools write letters to Santa that are sent to the North Pole through the mailbox at Crabtree General Store.
"It takes me — I mean Santa — quite a bit of time to respond to each and every letter," Crabtree said.
The Cookies with Santa events are completely free for families to come have their pictures made with Saint Nick, but the general store does accept donations that are given to KIDS Place. KIDS Place is a local nonprofit that provides assistance to child abuse victims in Macon County.
Crabtree General Store also has supported the Macon County Sheriff's Office's Shop with a Cop program for several years. Donations allow the sheriff's deputies to provide Christmas gifts for local families in need at Christmastime.
When asked why his business goes above and beyond to help the community at Christmas, Crabtree said it's a family tradition.
"It's just that time of year to help out and our family really likes to do as much as we can to make other people smile," he said.