Archived News
The Raleigh Roundup: Strange legislative year draws to a close
Wednesday, December 21, 2016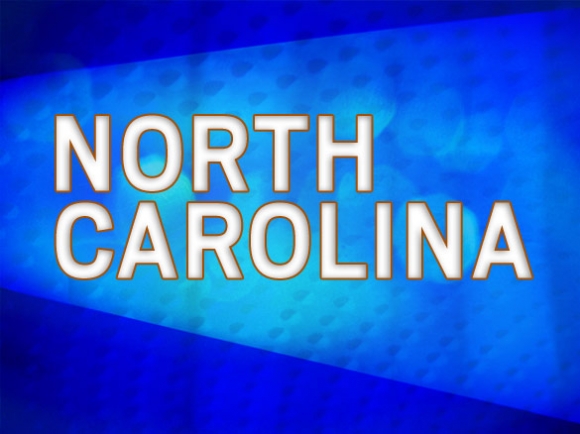 It's been a bizarre year in North Carolina's state legislature, and that hasn't led to the state looking good in national media headlines.
But after four special sessions (and counting), the legislature appears to be finally winding up while addressing the same issue that brought international scorn and widespread business boycotts to the Old North State earlier this spring.
During 2016's first special session — a one-day affair in April — legislators passed the controversial "HB2" in response to an ordinance passed by the Charlotte City Council Ordinance in February.
Ordinance 7056 prohibited discrimination on the basis of gender and sexual orientation by city contractors, by passenger vehicles for hire and in public accommodations — namely, bathrooms.
The Republican-led legislature responded by stating that the ordinance effectively prohibited single-sex bathrooms. Conjecture — but not a lot of proof — led to many believing that men would begin entering women's restrooms en masse, simply by claiming that they "identified" as a female on that particular day, and vice versa.
As spring turned to summer and then to fall, HB2 was met with outrage and ridicule and led to companies like PayPal and DeutcheBank as well as artists like Bruce Springsteen and Pearl Jam refusing to bring their businesses and performances to North Carolina.
States like California, New York and Washington even banned publicly funded travel to the state, and Lake Junaluska suffered at least one conference cancellation, to the tune of $17,000.
Republican Gov. Pat McCrory was demonized on many fronts for his support of the bill, which may have cost him re-election Nov. 8. As Donald Trump and a host of Republicans were swept into office amongst a generally anti-incumbency tide, McCrory was left behind by a total of 10,277 votes out of more than 4.6 million cast — a 0.22 percent margin.
While it's difficult to say if HB2 contributed to his defeat, with a margin so slim, it probably did not help.
Since his crushing Nov. 8 loss, McCrory's called three additional special sessions, ostensibly to handle urgent business, but also apparently to settle some scores.
Last Wednesday, legislators agreed to the pressing business of creating a $201 million funding package designed to help victims of two biblical-scale natural disasters — October's Hurricane Matthew, and November's wildfires, which scorched tens of thousands of acres across drought-ravaged Western North Carolina.
That package includes $29 million earmarked for short-term housing for those who literally found their homes under water, and $25 million for wildfire-fighting costs and habitat restoration. The money comes from $1.5 billion in the state's emergency reserves and will not require a tax increase, and supplements $300 million previously approved by Congress.
Around the same time, bizarre rumors began circulating that McCrory was planning to add two associate justices to the N.C. Supreme Court in response to Wake County Judge Mike Morgan's unexpected victory at the polls, which swung the court to a 5-4 Democrat majority.
Morgan's victory surprised many across the state because he's an African American Democrat who beat a well-known white Republican incumbent in a year that saw Republicans make statewide gains everywhere except the governor's mansion.
While that petty political scheme never materialized, another one soon popped up to take its place.
Back in 1999 when Al Gore "lost" a hard-fought presidential election to George W. Bush, urban legends had it that disgruntled staffers of president Bill Clinton, on leaving the White house for the last time, stole each and every "W" key off each and every keyboard in the place.
McCrory's version of the stunt was to hamstring his successor in a much less childish, much more constraining way. With the passage of HB 17, McCrory stripped N.C.'s future governors of their right to appoint the heads of several important departments, including the Department of Transportation and the Department of Environmental and Natural Resources.
Those posts, along with others, are now subject to the confirmation of a Senate that was elected in districts so hopelessly gerrymandered that a federal court has ordered a redraw and do-over election in 2017.
Furthermore, McCrory cut the amount of appointees in the state's executive branch from around 1,500 to less than 500, despite increasing them when he took office in 2013.
But these moves by McCrory are only the beginning. The state's county boards of elections will no longer feature two members of the governor's party and one of the minority party, instead becoming an even two-and-two. The governor will also henceforth lose the ability to select appointees for the UNC system's board of trustees and the state Board of Education in favor of the legislature and the State Superintendent of Public Instruction.
And as for that pesky HB2?
Charlotte City Council unexpectedly repealed its own non-discrimination ordinance Dec. 19. Not-so-coincidentally, McCrory announced a special session for Wednesday, Dec. 21, during which it's widely speculated that HB2 will be repealed.
However, based on the way things have gone this year under the dome in Raleigh, anything could still happen; N.C. Attorney General and Governor-Elect Roy Cooper's swearing-in isn't scheduled until Jan. 1.