Archived Mountain Voices
A new, excitable girl in our quiet cove
Wednesday, December 14, 2016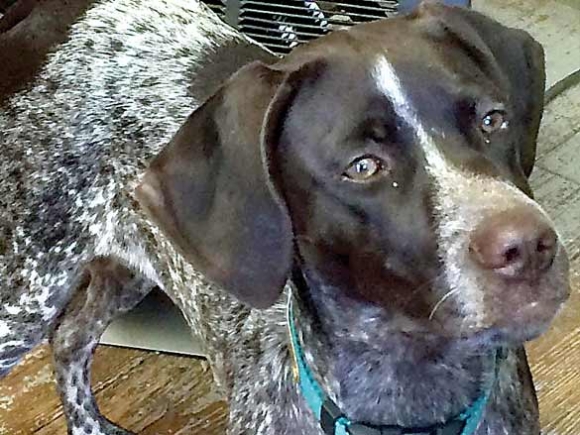 Essays and columns are difficult to categorize. Dividing them into the formal and informal is about all anyone can agree upon, if that. In retrospect, I can see that this one is a fine example of a type within the informal category I think of as the "ramblin' disquisition;" in other words, it doesn't have a central theme (except that, for the most part, it's about birds); and it wanders around … here and there … getting nowhere much until it ends of its own volition. You'll see what I mean.
Birds are good weather forecasters. Have you ever noticed how active they become at feeders just before big fronts (especially snowstorms) move through the area? I don't know the exact explanation behind this awareness, but they are certainly finely tuned in regard to weather and related conditions. Those that migrate do so according to seasonal variations. They depend on prevailing winds and use the stars to a certain extent for navigation.
A lot of my time is spent watching birds in the wild or from the house. There are feeders outside most of the windows (except for the bathroom) so as I move from office to living room to kitchen and back again, I can check them out.
While my wife is in town at her studio-gallery, I'm in charge of bird watching and reporting interesting sightings when she comes home. I should say that "I used to be in charge." But in recent weeks I've been challenged for that honor by a six-month-old, 35-pound old German short-haired pointer named Lina-blue (short for Carolina Blue) that has just about taken over.
We've had maybe 10 shorthairs through the years. But we've never had one that rivaled Lina when it comes to being fixated on birds. "Fixated" isn't an adequate description. All short-hairs are "fixated" on birds; they are, after all, "bird dogs." Lina is "obsessed" with birds. She becomes downright "maniacal" when she spots one or more through the kitchen window, hunkering down on the table with her whole body quivering so rapidly the dinner ware in the cupboard starts rattling. The best view of the feeders is from my chair next to one of the windows, which she is trying to appropriate. We'll see who wins.
We live in a small secluded cove that's wooded except for a pasture and yard. It's not a prime area for birds. In winter we hardly ever see evening grosbeaks, red-breasted nuthatches, brown creepers, purple finches, etc. But we take what we can get, and the birds that do live with us have become an important part of our lives: juncos, American goldfinches, white-throated and song sparrows, rufous-sided towhees, and cardinals are the most common species at or near our feeding stations.
Carolina wrens sometimes visit a feeder or peck at suet.
Downy woodpeckers, golden-crowned kinglets, and blackcapped chickadees are active in the surrounding woods.
Winter wrens dart like mice under the house and through the woodpile.
Crows check out the barn area for horse feed whenever they think we're not around.
Phoebes hawk insects from a fence line.
Fox sparrows like a seepage area near our spring where they scratch, like a towhee, with both feet at the same time for insects.
And from time-to-time, when we're least expecting it a Cooper's hawk swoops by like some sort of phantom looking for a free lunch.
White-throated sparrows have just arrived from their breeding grounds in New England and Canada. There are two types you can readily observe around feeders. One has white stripes while the other has tan stripes. These variants are called color morphs by ornithologists. Experiments have established that white-striped males don't like females who sing, as do white-striped females. So, white-striped males generally mate with tan-striped, silent females. Tan-striped males, who are not as aggressive as white-striped males, are left with the vocal white-stripe females.
There's no doubt some sort of lesson one could extract from all of this, but for the life of me I can't think what it might be. And so this seems to be as good a place as any to stop.
(George Ellison is a naturalist and writer. He can be reached at This email address is being protected from spambots. You need JavaScript enabled to view it..)