Archived Opinion
A thank you to local media
Wednesday, December 14, 2016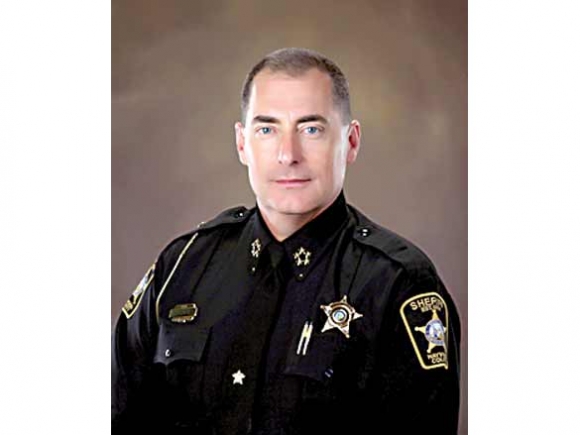 By Greg Christopher • Guest Columnist
This time of year, as many people are counting their blessings, they also realize they want to publicly share their good fortune to others by ways of different acts of kindness — to family, friends and even complete strangers. Sometimes, it can be easy to take our good fortune for granted as our day-in and day-out routines take over our minds, so I want to use this Christmas and holiday season as an opportunity for a professional yet humble and thankful evaluation.
We at the Haywood County Sheriff's Office want to take a moment to thank our friends in the media here in our county. We are so fortunate to have a dedicated group of journalists who continuously help us get our message out to the community — in critical times as well as the lighter hearted times.
In the most serious of times, our local journalists don't create a narrative to fill the gaps of information they do not yet have for their story. Time after time, they run toward the heat, keep an ear to the ground and keep their finger on the pulse of a situation until they get accurate answers that let people know what is going on in their community — even if it takes a while. They show respect for our deputies and the work it takes to investigate a situation and they show respect for the process of reporting as truthfully as possible.
In a time when some national media outlets do not have law enforcement or the public's trust, we refuse to clump our local media into the umbrella term "news media." We are blessed to have our own public information officer Lindsay Regner here at the Sheriff's Office who is a former reporter, and she reminds me occasionally that although every media outlet is different, no one knows what a good journalist goes through to put together a well-written, facts-based news story, unless you've done it yourself professionally.
In our frequent exchanges with reporters, we continuously have to tell them there are some details we cannot release relative to investigations for a wide variety of reasons. They understand the stakes are high and let things be until we can give out more. We also understand their stakes are high and respect their urgency to get this information as soon as possible. There's a lot on the line when you're dealing with releasing information to the masses.
No matter how tense the climate may be between law enforcement and the national media, we continue to operate on a professional, facts-based playing field here in Haywood County and for that, not only is law enforcement appreciative, but our whole county is blessed because of our local media.
Wishing everyone a safe and joyous Merry Christmas.