Archived News
Two arrested for arson in Qualla wildfires
Wednesday, December 14, 2016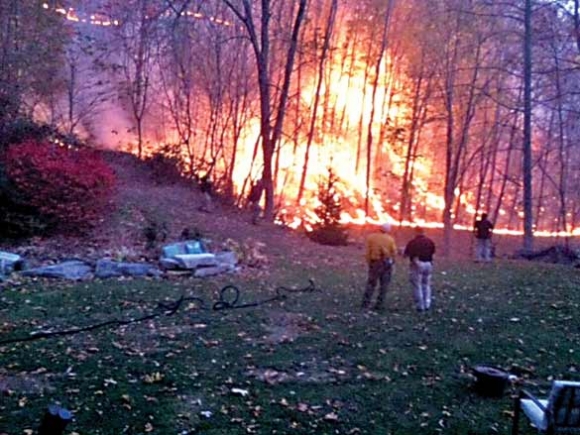 Two Cherokee men have been arrested in connection with wildfires set on the Qualla Boundary this fall.
Anderson Wildcat Jr., 27, and Craigan Stan Wildcat, 35, were arrested on Tuesday, Nov. 8. Craigan Wildcat faces nine charges of arson in the second degree, while Anderson Wildcat faces one charge of arson in the second degree. The men have not yet entered a plea but have court dates scheduled for Dec. 21 and Jan. 25, 2017.
Of the tens of thousands of acres of wildfires burning in Western North Carolina this fall, 756 acres were located on the Qualla Boundary. Those 756 burned acres were the result of 15 separate fires that started Nov. 2. The fires were managed as a single unit, the Dobson 3 Fire, by the Sierra Front Type 3 Team. No structures were damaged in the blaze and nobody was injured.
Nearly all the wildfires that burned through forested lands in North Carolina this fall are being investigated for possible arson. However, investigations are ongoing, and no arrests have been made in any of the fires that originated on national forest land. In Tennessee, two juveniles have been arrested in connection with the Chimney Tops 2 Fire that swept through Gatlinburg Nov. 28.