Archived Opinion
Life in Gitmo was idyllic, but the danger was real
Wednesday, December 07, 2016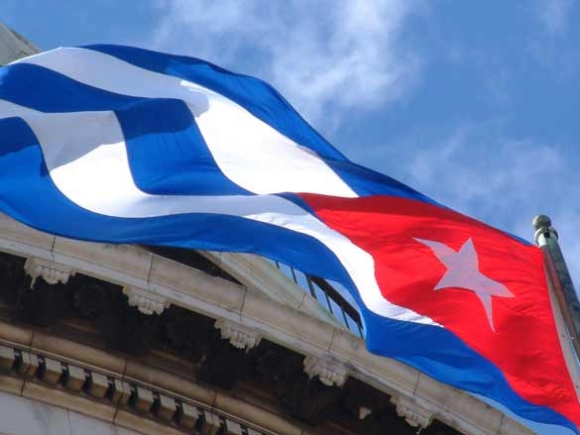 Fidel Castro's death should remind us that we are oftentimes more powerless and rudderless than our country's leaders like to admit when it comes to foreign policy.
And that's a timely lesson as a president who promised change prepares to leave his office to a president-elect who also promises change. Castro is a nagging symbol of how difficult it is even for a country as big and powerful as the U.S. to steer the world in the way we think it should go. Oftentimes, despite our best intentions or our horrible mistakes, we just can't have it our way.
And so it has been with Fidel, who has bedeviled every U.S. president since Dwight D. Eisenhower. The banana republic dictator who aligned himself with the Russians in the Cold War held onto power longer than anyone expected, and in doing so just 90 miles away he was a constant source of embarrassment to the U.S.
I have a personal history with Fidel, sort of. When I was a child, from age 6 to 8, my family lived on the Guantanamo Bay Naval Base in Cuba. My dad was an instructor with FTG (the Fleet Training Group for the U.S. Atlantic Fleet), so we — my dad, mom and two older brothers — picked up and moved to base housing.
Despite the geopolitical tensions surrounding our relationship with the Soviet Union that were all-too-real during the time I was there from 1965-68, Gitmo (the Navy's slang term for the posting) was an idyllic place for a kid. We loved the Caribbean sun, played sports, went to cookouts and parties at the beach with other Navy families, made up intricate army games while using the military bunkers that were scattered throughout the hills, and rode out hurricanes in the squat, flat-roofed, cinder-block military housing units.
My memories of just how bad it was between the U.S. and Castro come from a hazy collection of childhood recollections that only came into focus years later. On some Saturdays a siren would sound across the base, and every family had to pack up suitcases and prepare for evacuation. A military inspector (sometimes my Dad was one of these, so we were a bit lax at times) would come to random doors to make sure everyone was ready. If you didn't pass inspection, there were repercussions when reporting for duty on Monday.
Twice in the years prior to when we lived in Cuba — once during the Bay of Pigs in 1962 and again when Cuba shut off water to the base in 1964 — families were evacuated.
Then there was the 17.4-mile fence that was erected in 1961 that separated Gitmo from the rest of Cuba's Oriente province. Every time we went to the beach, we would see the young sentries patrolling the Cuban side, and my mom would often wave, encouraging us to do the same, and they would wave back. At the time it seemed a game — young boys, probably 17 or 18, pressed into military service for the revolution, probably more curious about us than we were about them, waving to Americans on the other side of a fence. But the minefield between our fence and theirs was no joke, promising death or maiming to any Cuban who tried to defect.
Gitmo did provide a haven for many Cubans who fled to it during the chaos immediately after the 1959 revolution, often just a stopover for peole who eventually moved to Miami. I remember stories of family members trying to make it through the fences or even trying to swim over to the U.S. base, and harrowing accounts of some being attacked by sharks during the relatively short journey.
Despite a reign in which almost 7,000 political opponents were killed or simply just disappeared and tens of thousands of others fled for their lives, Castro played to the hilt his part as a thorn in the side of the greedy, capitalist, gringo Americans for more than 50 years. Sometimes we forget, but the ideals of his revolution were lost quickly in Castro's iron-fisted, self-serving regime. In his heyday he was a ruthless dictator who helped bring us to the brink of nuclear war during the Bay of Pigs fiasco.
Castro was one of the last links to the Cold War standoff between us and the Soviets in which the threat of nuclear war was very real. His death marks the end communism in the Western Hemisphere, which is great news for Cuba's people. In the ebb and flow of movements and wars and charismatic leaders that produce what we eventually call history, a page has been turned.
(Reach Scott McLeod at This email address is being protected from spambots. You need JavaScript enabled to view it..)