Archived News
After the fire
Wednesday, December 07, 2016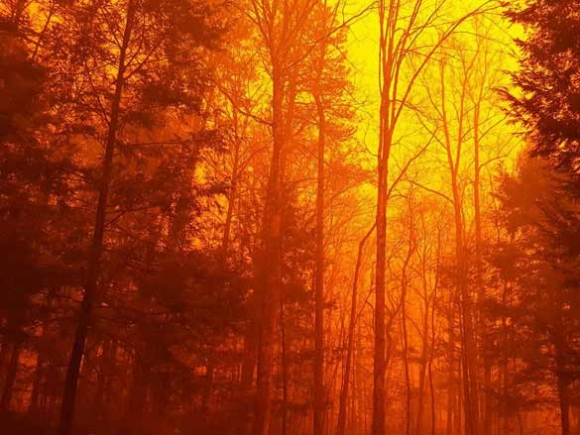 When hurricane-force winds met burning, bone-dry forest, the city of Gatlinburg transformed overnight on Nov. 28-29 from lively tourist town to panic-seared disaster area. Gusts clocking in as high as 87 miles per hours blew balls of fire down from the blaze's origin in the Great Smoky Mountains National Park, catching residents and visitors by surprise in the days following Thanksgiving. People raced to evacuate, to escape the flames that threatened to consume the entire city.
SEE ALSO:
• Lucky to be alive
• A checkerboard of devastation
• Where to go from here
• Rain quells wildfires across the region
One week later, rains had quelled the fire, which occupied 17,006 acres with 58 percent containment as of Tuesday, Dec. 6. But 14 people had lost their lives, more than 145 had been injured and 1,753 structures had been damaged or destroyed. The fire left wounds that will take time to heal.
From a Red Cross shelter to the rubble heaps checkering the city to a Texas Roadhouse restaurant where a pair of fire survivors took a much-needed break over beer and steak, stories of loss, anger and hope abound in Gatlinburg.