Archived Outdoors
Elk volunteers snag support
Wednesday, November 30, 2016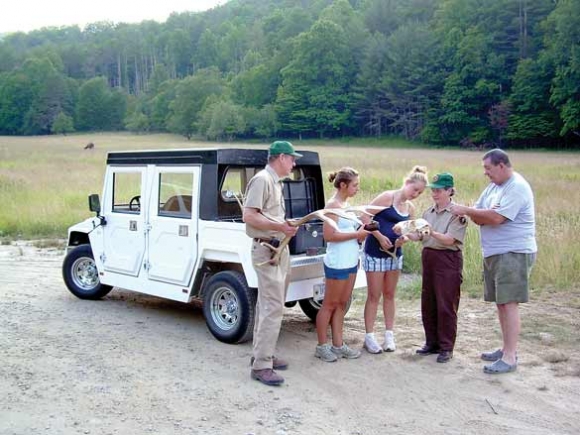 The elk viewing experience in the Cataloochee Valley area of the Great Smoky Mountains National Park will get a boost thanks to a $3,500 grant that Friends of the Smokies received from the Haywood County Tourism and Development Authority.
The funds will cover training, uniforms and materials for the Elk Bugle Corps and Bike Patrol, a volunteer group that offers educational programs to tourists visiting Cataloochee.
Bugle Corps volunteers make more than 45,000 contacts annually, helping with traffic control and visitor safety, especially during busy periods such as elk mating season in the fall. Elk were extirpated from the eastern U.S. due to overhunting and habitat destruction by the mid-1800s, and since their successful reintroduction to the park in 2001 the Smokies elk have developed into a strong draw for tourists.
This is the fourth year that the Haywood TDA has supported the Bugle Corps.