Archived Opinion
A community that is truly stronger together
Wednesday, November 23, 2016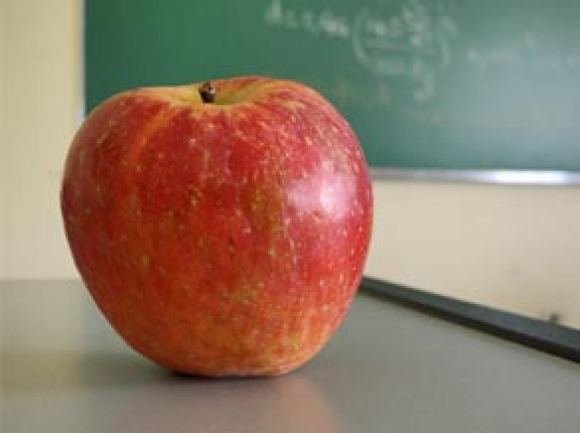 Don't worry. This column isn't about the election. There's plenty of that going on elsewhere.
With that being said, I really appreciated Hillary's slogan during her campaign. Stronger together. I like when a couple simple words unite to make an impact.
In my mind, this phrase could pertain to many realms of life. Relationships, teams, communities, situations. So even though the election has concluded and Donald Trump is our president, I hope we don't forget Hillary's phrase, even if it's just in our everyday lives.
I'm on the PTA at Junaluska Elementary. My older son is a second-grader, and my four-year old will be a kindergartner next year. I love that little school so much. I like that older locals still call it Junaluska School with no "Elementary" included. It emphasizes how long it's been part of this community. I respect entities with solid roots.
Principal Sherri Arrington calls her staff and students the "Junaluska family". It's not just warm and fuzzy verbiage; the atmosphere actually feels that way.
When Central Elementary closed its doors last summer, many stakeholders were concerned that students and faculty from Central would feel displaced. And perhaps folks at Junaluska and Hazelwood were worried how new faces and personalities would affect their stable, positive school climates.
Would they really be stronger together?
Last week, only a couple of days after the contentious election and surprising results, I sat in the gym at Junaluska Elementary during a pep rally for the school's annual Run/Walk-A-Thon. The Tuscola High School basketball team and cheerleaders were in attendance to pep the kids up before the big event next week.
I was there to take photographs for the PTA's Facebook page, but I became lost in my thoughts thinking about the blending of students from Junaluska and Central. I looked around the gym at the hundreds of smiling and cheering faces and realized there was no way to tell which kids were already at Junaluska and which came from Central.
Last July, when the PTA met for our summer meeting, Mrs. Arrington said folks were at the school every day to ensure Central staff had enough time to move in and situate their new classrooms. At the start of the new school year, there were several functions to welcome Central families and answer questions. I could tell Mrs. Arrington was determined to merge these two school communities systematically and compassionately.
The first dance of the year was the largest in quite some time and was a great way for former Central students and Junaluska students to hang out socially and make new friends. There have been other events with the same goal.
The Run/Walk-A-Thon is the largest fundraiser of the year. As part of this event, Haywood County businesses offer sponsorships and in turn, their logos are printed on the back of the t-shirts. Part of the money from the fundraiser is used to buy every student at Junalusksa Elementary a Run/Walk-A-Thon T-shirt, so after this event, all students will have at least one shirt that unifies them.
With my mom passing away this past summer, I'd almost forgotten what it felt like to feel happy deep down. But I felt that as I sat in the gym.
I thought about the blending of two schools. I thought about the Waynesville community embracing the adjustment. I thought about how children are innately resilient and open to new adventures. I thought about staff from both Central and Junaluska working tirelessly to ensure all students feel part of the Junaluska family.
I watched tall, lanky basketball players spray shaving cream all over each other and stick red hot candies on their faces causing an eruption of giggles out of tiny faces. I watched cheerleaders jump on stage to dance with the kindergartners. I witnessed all of the THS teenagers run around the gym hugging students and giving high fives.
As part of the PTA, I know that over 30 surrounding businesses offered sponsorships for the event.
After the pep rally, I mentioned this column idea to Mrs. Arrington and told her I was going to use the slogan from Hilary's campaign. She smiled and said that unequivocally, Junaluska really is a stronger school now.
From the moment she got the news that Central would be closing, she dove into the change with gusto and encouraged everyone else to do the same. Similar to what's going on in our country, sometimes we don't have control over the change that comes, but we do have control over one thing: how we react to it.
And I think most would agree that whatever comes our way, we're stronger together.
(Susanna Barbee is a writer who lives in Haywood County. This email address is being protected from spambots. You need JavaScript enabled to view it..)