Archived Outdoors
Conservation easement finalized near Marion
Wednesday, November 16, 2016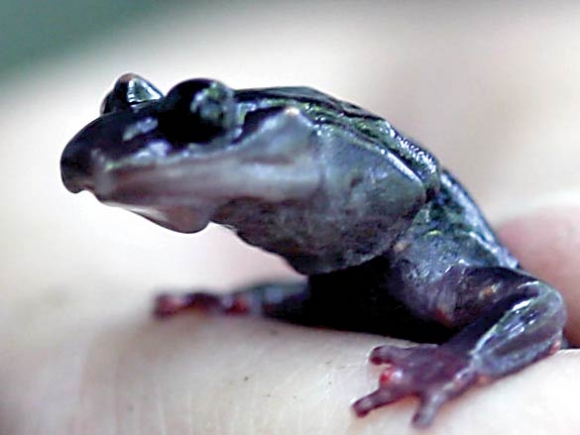 One of the largest conservation easements to ever be donated by an individual in North Carolina history has been finalized in Rutherford and McDowell counties.
Nestled in the foothills south of Marion, the land permanently protects the 7,000-acre Box Creek Wilderness through a conservation easement that Cary resident Tim Sweeney donated to the U.S. Fish and Wildlife Service.
The property is home to more than 130 rare and watch-list plant and animal species, including several that are new to science. In addition, three new-to-science natural communities were documented, as well as four never documented east of Murphy or Brevard.
The area ranks in the top 1 percent of natural heritage areas in North Carolina, the highest possible rank for a property.
In addition to conserving habitat found on the site, protecting Box Creek Wilderness forms a natural connecter between conserved lands in the South Mountains and the Pisgah National Forest, providing migration avenues for wildlife.
For years, a proposal to install power lines through several miles of the Box Creek area had threatened to fragment the property, but a lawsuit was settled that resulted in the power line being built along an existing road corridor. The road toward conservation was a long one that involved help from U.S. Sen. Richard Burr, Unique Places LLC CEO Jeff Fisher, and an army of local supporters.