Archived News
Public art committee to be formed in Sylva
Wednesday, November 02, 2016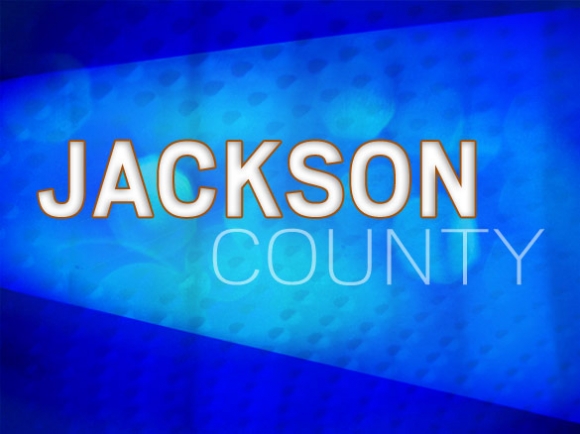 The Sylva town board has its sights set on making public art a hallmark of the downtown experience, and last week town commissioners sat down to hash out the particulars of what it might take to launch a robust public art program.
"Aesthetics is part of our economic development. It's our responsibility to make the town look as good as it can so our overall economic picture becomes brighter," said Commissioner Greg McPherson, who has advocated for aesthetic improvements to town since his candidacy in 2015.
McPherson brought a draft outline to the Oct. 27 meeting showing what an aesthetics committee focused on public art might look like. The five-member committee — composed of three Sylva residents and two Jackson County residents — would meet six times per year and work to "energize Sylva's landscape with murals, sculpture and other artwork that reflects the community, landscape and heritage of its citizens," the draft document reads.
Board members seemed to generally agree that public art would be a boon to the town and supported the creation of a committee dedicated to making that happen. However, they disagreed on one key issue: how the committee's endeavors would be funded. Some commissioners feel that it is the town's duty to fund efforts like public art, arguing they serve to spur the downtown economy. Others believe that any public art projects should be funded through donations only, with no public dollars involved. And some find themselves in the middle.
"I'm supportive of having an art committee. I'm a little bit cautious I guess about the funding of it," said Commissioner Mary Gelbaugh. "I feel like we've had a hard time recently supporting our needs."
This year, commissioners voted to increase the property tax rate from 30 cents to 42.5 cents per $100 of property value, a decision spurred by a rising cost of doing business and a countywide property revaluation that resulted in a decreased total value for town property. Even with the hefty rate hike, the budget was still bare bones enough that some necessary items — such as saving to pay out post-retirement benefits for employees — could not be funded at the recommended level.
"I want art, but I want to make sure we're very careful with how we budget for that want," Gelbaugh said.
"I look at it a little differently," replied Commissioner David Nestler. "I don't see art as a want. I see it more as a need. If we're going to remain attractive as a destination and attractive as a good place to live, I think art is a necessity. It's a quality of life thing, just like public parks. You can say those are wants, but really they are a need."
The amount he and McPherson hope to see the town kick in each year — a little over $5,000 — accounts for just 0.15 percent of the entire town budget. That's a small investment that will provide a big return, Nestler said.
But, Gelbaugh countered, does the current budget even address all of the town's existing commitments?
"That's what my concern is because I'm for art too, but we are already into this budget," concurred Commissioner Barbara Hamilton.
Commissioner Harold Hensley, meanwhile, made it clear that he objected to taxpayer funding of the art commission, period.
"Art to one fellow may not be art to the fellow that's paying the bill," Hensley said. "People are having a hard time with their taxes as high as they are and we said we had to raise them. Then to come back to the public and say, 'We raised it so high and we're going to put part of it into putting art downtown' — if people want art, let them furnish it."
Just two weeks before, Hensley said, commissioners had voted to let the police department gather public donations to buy a K-9 dog. If the town doesn't have enough money to buy its police department what it needs, how can it turn around and say it's got $5,000 to spend on public art?
But, Nestler countered, if the committee doesn't have any funding, how could it be expected to get anything done? Most grants require matching funds of some sort to unlock any grant dollars awarded. The town's Main Street Association already has a design committee whose function is similar — though much broader than — what a public art committee would be charged with. However, the design committee has scant membership compared to the MSA's other committees and has barely met this year.
"One of the reasons we don't have interest in the design committee is because you come up every year with these great goals and you can't get anywhere with it if you don't have money," Nestler said.
However, money can come from sources other than town revenues. That's how Waynesville, whose Public Art Commission has created the most art-heavy downtown west of Asheville, has approached the question.
"Art is very subjective and a lot of people don't want their tax dollars going for public art when they feel like it could be going for another service or a different area," explained Amie Owens, Waynesville's town clerk. "That's why the Public Art Commission determined from the very beginning that no public funds would go for any of those art pieces."
Formed in 2006, the Waynesville PAC has a decade of history and a highly visible record of its work scattered throughout the downtown. From the painted metal "Wildflowers of the Smokies" piece by local artist Grace Cathey to the bronze sculpture of three children chasing tadpools in Frog Level to the giant sculpture of mountain musicians playing washtub bass and banjo on Main Street, Waynesville's public art has contributed to the unique sense of place that visitors and residents alike feel when roaming its streets. But the art has been purchased through grants matched with dollars from fundraising efforts like silent auctions and barbecue dinners and festivals.
The PAC does fill out an application for town funding each year, as do many other nonprofits, and for each of the past two years the organization has received $5,000. However, that money has gone to expenses like signage, insurance for the art pieces, and maintenance — never purchase costs.
It's worked out well, Owens said. Fundraising efforts have been successful and the results have created an identity for Waynesville that instills pride in its residents. Take, for instance, that landmark sculpture of washtub bass and banjo players on the corner of Main and Miller streets.
"It's become one of the premier identifiers for Waynesville," Owens said. "You could show that picture and people in the surrounding area and people who come to visit know exactly what you're talking about."
As far as Sylva's public art program is concerned, nothing is set in stone yet. On their Nov. 3 meeting, commissioners will likely approve a special revenue fund that would allow people to make donations earmarked for public art. They're currently taking applications for committee members and will officially create the committee sometime before the end of the year, likely appointing members in January.
Be an art advocate
Sylva is currently looking for volunteers to serve on its soon-to-be-created Public Art Committee, which will work to complete public art projects in town. Three of the five members must reside in town limits, and the remaining two must live in Jackson County.
Applications are available at town hall or online at http://bit.ly/2f6d1b7.
Submit applications to Town Manager Paige Dowling, This email address is being protected from spambots. You need JavaScript enabled to view it..