Archived News
Tax collector arrested for missing court date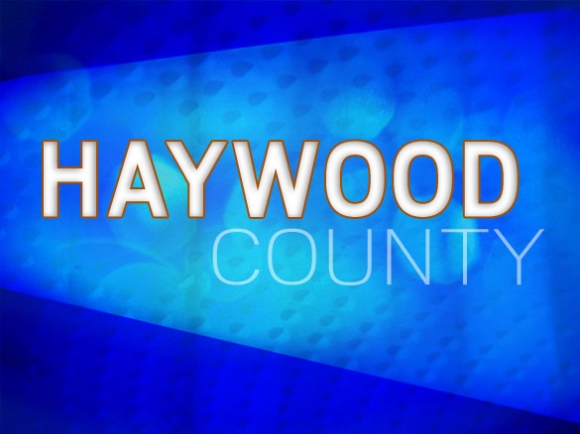 Haywood County Tax Collector Mike Matthews, 36, was arrested Wednesday night after failing to appear in court Oct. 20 to face charges for driving without a license and insurance.
According to the arrest report from Maggie Valley Police Department, Officer Matthew Boger noticed Matthews had several outstanding processes for failure to appear for a few traffic-related charges. He went to Matthews' residence off Joanthan Creek Road around 8 p.m. Oct. 26, and spoke to him about the situation.
"I allowed him to call a bondsman to meet us at HCDC (Haywood County Detention Center) and arrange child care for his child that was present at the residence," Boger reported.
Boger transported Matthews to the jail without incident where he was processed and then released after posting a $1,500 bond.
The original charges that led to Matthews' arrest date back to May 29 when he was pulled over by a Maggie Valley officer for driving with a revoked license and no liability insurance. He was given an Aug. 19 court date but before he could make it to court, he was pulled over again Aug. 14 by a highway patrol officer and charged again for knowingly driving with a suspended license and no insurance and also transporting a 13-year-old without a seatbelt.
Matthews then appeared in court for all the charges on Aug. 19 and waived his right to counsel. The case was continued twice — on Sept. 23 and then to Oct. 20 — but Matthews didn't show up to court on Oct. 20. His new court date is now scheduled for Nov. 17.
Before running for tax collector in 2014, Matthews' only political experience was a brief stint on the Maggie Valley Board of Aldermen. He was appointed to fill a two-year unexpired term and then lost the seat when he ran for election in 2013.
Haywood County is the only county left in the state in which the tax collector is an elected official instead of a county employee. Matthews ran on the Republican ticket for tax collector in 2014 and was successful in narrowly defeating longtime tax collector David Francis. Given Matthews' limited experience and lack of campaigning efforts, his victory came as a surprise to many — including Matthews himself.
As an elected official responsible for collecting revenue for the county, a tax collector has to secure a personal liability bond before he or she can be sworn in. That process was a little tricky for Matthews. At least one national bonding company denied his application, which led to a delay in his swearing-in ceremony. The broker wouldn't give details about why he didn't qualify — only stating it was "due to items that became apparent during our underwriting."
Matthews has never owned property of his own, according to county real estate records. But he has failed to pay his vehicle property taxes on time more than once, accruing late fees. The county garnished his wages at one point to collect past-due personal property taxes on a mobile home he owned during his college days.
Matthews' credit check as part of his bond application likely turned up a pending civil lawsuit against him by a credit card company for over $3,000 owed on furniture purchased from Rooms To Go — $1,000 of which is late fees and interest. While the credit card lists his grandmother's name as a co-signor, the civil suit names only Matthews.
Matthews did eventually get bonded and sworn into office Dec. 8. Commissioners chose to set his bond at $410,000 — four times the bond required of the outgoing tax collector David Francis, which was only $100,000. A higher bond means the county is better protected against losses if the event of performance issues or malfeasance.
Matthews wasn't immediately available for comment, but told another media outlet that the revoked license was simply a mix up with the insurance company when he switched providers in March 2016.
The Smoky Mountain News will have a more complete story in the Nov. 2 issue.