Archived Opinion
Calling a place home is not to be taken for granted
Wednesday, October 26, 2016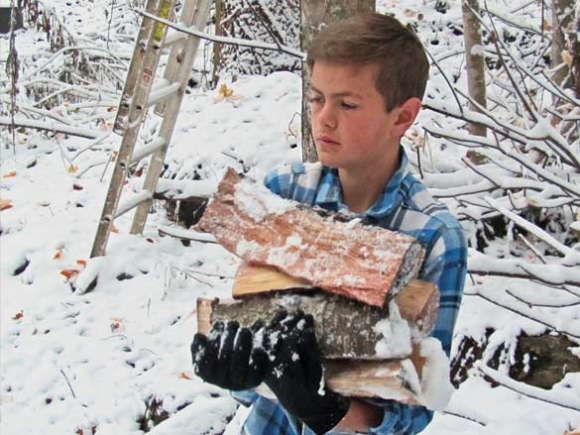 My 18-year-old son, Liam, departed the mountains for Charlotte two weeks ago when his fall break had ended.
He's our youngest, the last to fly the coop, and so my wife, Lori, and I had anxiously looked forward to his first visit from college. As one might expect from a growing boy, he wanted some of mom's cooking, and that meant we would enjoy dinners together. We also spent mornings catching up and talking, visited relatives in Asheville, did some mountain biking, and caught a movie.
I knew his friends would beckon as the sun went down and the stars lit the sky. I remember those same, slightly uncomfortable conversations when visiting the parents from college. The line went something like this: "I'm so glad to be home and see y'all and tell you all about classes and new friends, but now that it's night I'd really like to go hang out with friends?" Some things never change, and we knew he was chomping at the bit to catch up with those high school buddies who will one day be his "old friends."
So the visit was just what we expected. But here's what genuinely surprised me.
That first night he was back at school, after he had settled back into his dorm room, he sent an email that hit my inbox long after I put the phone and computer away. He had very much enjoyed the break, he wrote, but he already had the "city blues," referring to Charlotte, where he attends UNCC, and he already missed "home and you guys more than ever."
That email arrived as more leaves were dropping, as fall continued to shake the color from the mountains. It's a time that always sends my thoughts straight into nostalgia mode, back to times spent with my parents and relatives, and so the email struck a deep chord. But not for home.
I was a military kid, and we never had what could be called a home place. In addition to moving from military town to military town, we often relocated several times while in the same city: we'd start on base housing, then move to a house off base, or vice versa. Throw in the divorce after my dad retired from the Navy, and then a second and then third marriage for my mom, and I can recall 14 different mailing addresses by the time I made my first trip back from college to see my mom and dad (both happily married by then to those who would become my long-time step-parents).
And although I missed my parents when I went to college, it wasn't "home" that I missed.
So Liam's email caught me off-guard a bit. But perhaps it shouldn't have. Lori and I have lived in the same house since our oldest was two years old, and now she's 24. This house I'm sitting in as I write this is the only home that Liam, Hannah and Megan have known. That's something I certainly can't relate to.
Of course it's not the house. By growing up in one community, the house, his life, and all of life's experiences come together in that one word — "home." It's a home with childhood memories, a place where he laughed with friends and family, a place where he hung out with his buds.
And then there are the actual physical mountains providing an anchor like none other. I will never be a local like my children, but anyone who has grown to love these mountains knows the attachment is almost mystical, a spiritual connection that rises up in your throat when you first see them in the distance after an absence.
As the youngest, Liam perhaps feels it more than his two sisters. It was those girls and his parents that drug him around our mountain and others before he could walk, and from then until now he has never tired of exploring. The more independent he got as he grew into a teen, the more time he spent in the woods, on the Parkway, hiking and having fun.
I'm pretty sure Liam will adjust to college and city life, creating memories and experiences that will last a lifetime. But his attraction to his homeplace and these mountains is something special, especially in this day and age. If he doesn't already, one day he'll realize how lucky he is to call this place home.
(Reach Scott McLeod at This email address is being protected from spambots. You need JavaScript enabled to view it.)