Archived News
FBI investigating tribal housing authority
Wednesday, October 12, 2016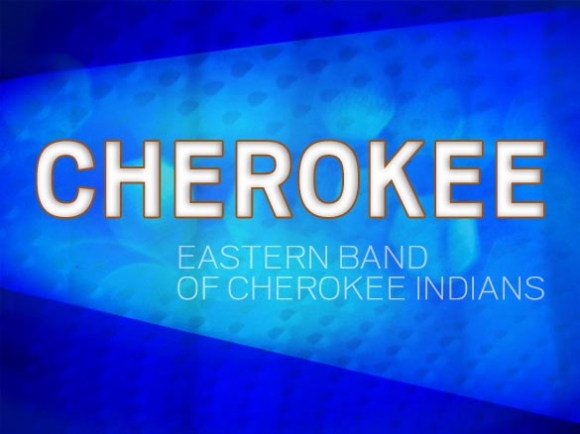 A tribal authority tasked with helping tribal members find housing is under investigation by the FBI for "possible criminal conduct related to certain loans and loan applications, among other matters," according to a letter from the U.S. Department of Justice dated Oct. 4 and delivered to the program's director, Charlene Owle.
The Qualla Housing Authority, which is largely supported by federal funds, is being investigated for federal program fraud, mail fraud and wire fraud, the letter said, adding that any attempt to destroy, hide or falsify documentation that might be requested to aid the investigation could result in further federal charges.
Principal Chief Patrick Lambert addressed the issue Oct. 10 in Annual Council, averring that his office would do all it could to comply with the investigation and asking Tribal Council — a subset of its members form the Qualla Housing board — to do the same.
"My office is taking the investigation conducted by the U.S. Department of Justice, U.S. Attorney's Office and the IRS very serious," Lambert said. "Cherokee families deserve a government that is open, honest and aboveboard."
The Qualla Housing Authority is a separate entity from Tribal Housing and Community Development, which handles tribal funds and falls under the chief's purview. Qualla Housing, meanwhile, handles nontribal funds — including federal funds — and is governed by an independent board composed primarily of Tribal Council members, said Chris McCoy, Cherokee's communications director. It is considered a political subdivision of the tribe
Current board members are Chairman Bill Taylor, of Wolfetown; Councilmember Alan "B" Ensley, of Yellowhill; Councilmember Adam Wachacha, of Snowbird; Councilmember Albert Rose, of Birdtown; Councilmember Richard French, of Big Cove; and Councilmember Marie Junaluska, of Painttown, McCoy said. Taylor, Ensley and Wachacha have been on the board since 2009; Junaluska and French took their seats more recently, in 2015.
News of the investigation arrived last week in the midst of the annual, weeklong Cherokee Indian Fair, with this week starting off busy enough with Cherokee Annual Council held Monday and Tuesday, Oct. 10-11. Tribal leaders are just beginning to process what's happening and gather the documents federal agents might request going forward.
"It's fresh, McCoy said. "Last week we had our fair week and it popped up and we haven't had time to sit down and talk about the details."
It's possible that Qualla Housing won't be the only tribal entity to come under investigation before all is said and done. In April, Lambert reported the preliminary findings of a forensic audit he'd launched shortly after taking office in October 2015, following a 12-year administration from former Principal Chief Michell Hicks.
The preliminary audit showed thousands of dollars and cash advances to "parties unknown," Lambert told Tribal Council in April, with thousands of tribal dollars spent at clothing stores such as Banana Republic, Victoria's Secret and Joseph A. Bank, and many more in payments for limousine rentals and Dollywood tickets and trips to golf courses in Georgia and Puerto Rico.
"There are other audits being completed," McCoy said. "I can't speak to those. This is the audit that's back and the FBI evidently has not taken kindly to what they've seen."
It's not clear whether news of the federal investigation has spurred any personnel changes at Qualla Housing Authority. McCoy said he did not have access to that information, as Qualla Housing operates independently from executive oversight, and a phone call requesting comment from the organization was not immediately returned.
The tribe has not been notified of any timeline for the investigation, McCoy said. Shelley Lynch, spokesperson for the FBI, said the FBI could neither confirm or deny existence of an investigation, or answer questions about a potential timeline.