Archived Arts & Entertainment
This must be the place
Wednesday, September 28, 2016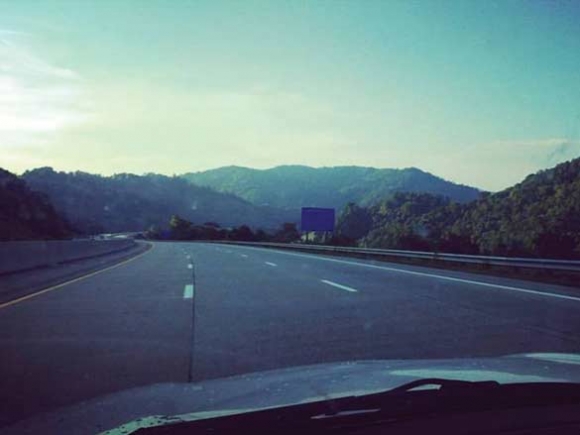 Why do you write?
I write because I was told at a very young age, at some point in elementary school, that "there was something wrong" with me, and that I lacked the skills to not only concentrate but also contribute to society.
I vividly remember a nun at my Catholic school, situated on the frozen Canadian border in Upstate New York, telling me that I'd "never amount to anything as an adult" because I talked too much in class, interrupted a lesson because I was too excited to contain myself or the answer I knew before my peers ever had a chance to raise their hands.
I write because I want to put an end to medicating, and to show that creativity shouldn't be stifled. There's nothing wrong with you, you just haven't found what your purpose is. And, when you do, there will be the brightest of explosions, of possibility and of yourself, that will come to pass once you realize your true calling. I took pills because I was told to as a kid. And those pills (Ritalin) made me a zombie when all I wanted was to walk out of the door and chase down the ends of the earth. I threw away the pills, and also the scorn from adults standing above my youthful transgressions, and started walking toward the horizon.
I write because it is the only thing in my existence — besides listening to music (or cute girls) — that holds my attention for a long period of time. For someone unable to sit still their entire life, I can sit down and write, and zone out for hours at a time, only to resurface and breathe, high on the newly created story, as if three hours was three minutes — 180 seconds or 180 minutes to find and immerse oneself in the ultimate of freedoms, your own.
I write because I want to remember people. I want to never forget the way my late grandfather talked or how that girl I thought I'd marry someday looked at me from across a table at a Greek restaurant that no longer exists. It's the way the cold air of a silent night on the Eastern Idaho prairie felt as I went for a sunset jog, all bundled up and wondering if what I was searching for could be found in the shadow of the looming Grand Teton Mountains. It's the way the pristine white sand stuck to my fingers and toes, sitting down and listening to the unassuming ocean waves crash atop the secret beach only my family and close friends know of on the rural coast of Maine, far away from the "10 T-shirts for $10" plastic tourism of Kennebunkport or Old Orchard Beach.
I write because, perhaps selfishly, I want to prove all those ex-girlfriends wrong in pursuing this profession of written word. Maybe someday, in some city we'd never been to when we'd dated, she'd pick up a newspaper and see my name in the "byline" and think how foolish she was to (actually) say to my face, "So, when is this writing phase going to end?" or "Why don't you become a prison guard or insurance agent and make some real money?" And yet, there's only really one femme fatale I wish to prove this to. She knows who she is, and someday I hope to look at her across a table with that same glance she'd notice and say, "Nobody has ever looked at me like the way you do."
I write because it is a vehicle to transport me into the deepest aspirations of mine within the cosmos. When I was a teenager, all I wanted to do was go to rock-n-roll shows, meet the musicians and ask them questions about what and why they, well, do what they do. I'd do whatever it took (as some baby-faced 16-year-old) to get backstage and shake hands with the same hand that plays the same guitar that echoed out of my childhood stereo, healing my internal wounds in ways my parents or medicine or a sunny day might not be able to — at least not back in that time, in that small town.
I write because it's, in all honesty, the only thing I know how to do, or the only thing I can get paid enough money doing to make sure my electricity doesn't get shut off or I don't get evicted from my unassuming one-bedroom apartment. It's the ways and means I've been able to avoid being detected by the rest of the world as someone who can't pull their weight. I might not pull physical weight for profit, but the emotional heaviness sure is worth something, at least to those who think I might have the solution to a problem they are afraid to ask aloud or within a room of people you know personally, but can't connect with, at least not on the levels of what you need to get out of bed tomorrow.
I write because of you out there, who, for reasons beyond my own reasoning, open our paper each week, curious as to just what in the devil I might lasso as my next subject of introspective and retrospective analysis. It is you, darling, and also you, kind sir, that keeps finding and breaking off sticks within your own forest of thought and confusion, that are ultimately handed over to me to throw onto my fire, illuminating the high branches and midnight sky that I'm more than happy to share with you the warmth of.
Life is beautiful, grasp for it, y'all.
Hot picks
1 Acclaimed bluegrass singer-songwriter Claire Lynch will perform on Sunday, Oct. 2, at Cataloochee Ranch in Maggie Valley.
2 Renowned Southern Appalachian writer Ron Rash will be hosting a book reading and signing for this latest novel, The Risen, at 1 p.m. Sunday, Oct. 2, at City Lights Bookstore in Sylva.
3 The Water'n Hole Bar & Grill (Waynesville) will host The Colby Deitz Band (Americana/ bluegrass) at 9 p.m. Friday, Sept. 30.
4 The 42th annual John C. Campbell Folk School's Fall Festival will be from 10 a.m. to 5 p.m. Oct. 1-2 in Brasstown.
5 No Name Sports Pub (Sylva) will host Russ T. Nutz (rock/country) w/Sex Knuckle (hard rock) at 9:30 p.m. Friday, Sept. 30.