Archived News
Local politicians speak at Trump rally
Wednesday, September 14, 2016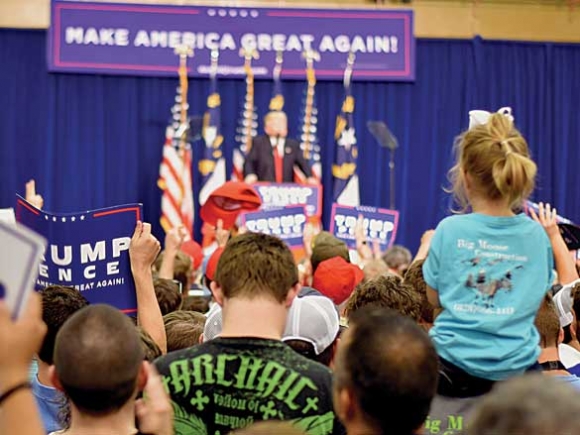 Some local Republicans got their brief fling with fame during Donald Trump's campaign rally Monday in Asheville.
Rep. Michele Presnell, R-Burnsville, whose 118th District includes part of Haywood County, was one of the openers for Trump and gave him an overwhelming endorsement.
"We are at an important crossroads in our country, a tipping point. Now is the time for strength, now is the time to make American great again, now is the time to elect Donald J. Trump as president of the United States," Rep. Presnell implored the crowd of Trump supporters.
She praised Trump for creating "jobs and not chaos," for "standing up for the unborn."
Swain County Sheriff Curtis Cochran also had a turn at the microphone, and he encouraged Republicans to get others to go to the polls.
"Trump is a man that will lead us to a greater America. We must get out and vote, and get our friends to get out and vote," Cochran said.