Archived News
Work to begin soon on new Bryson City assisted living facility
Wednesday, September 07, 2016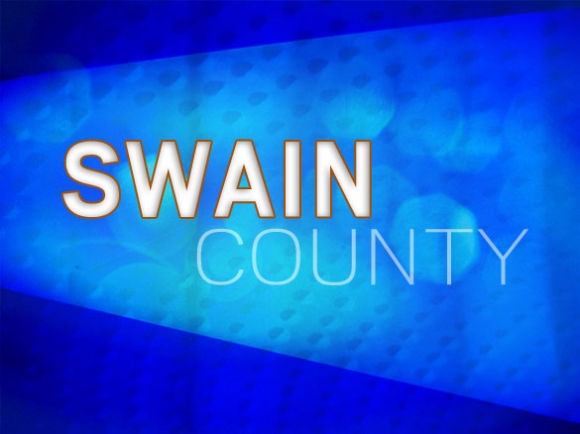 It's been almost a year since Cornerstone Assisted Living in Bryson City was closed down and more than 30 senior citizens had to be relocated to assisted living facilities outside of Swain County.
A new company — Affinity Living Group — purchased the Cornerstone property with plans to build a new facility, but no progress has been made at the site yet. Since Cornerstone was the only assisted living facility in the county, Connie Seely recently brought her concerns before the county commissioners.
Seely, who served as the administrator at Cornerstone for four years before it closed, said most of the relocated residents were Swain County natives who are now located an hour or more from their loved ones.
"It was pretty devastating," she said. "There were people who had lived there 20 plus years and haven't ventured far from Swain County."
Seely said she was concerned with Affinity's timeline for getting a new facility open and whether or not Affinity would still accept Medicaid patients. While Swain County desperately needs an assisted living facility, she said the new company was known for moving toward private-pay residents to cut back on the uncertainties of Medicaid reimbursements.
"The company that purchased the business plans to rebuild and offer higher-end living — primarily private pay. The base rate would be $3,500 a month to stay there," Seely said. "It's not real feasible for most seniors born and raised here."
Seely was also displaced when the assisted living facility closed down. She and her husband Dennis now manage McCracken Rest Home in Waynesville and serve many of the same residents that were moved from Swain County.
The Seelys haven't given up on serving Swain County though. Each county receives a certificate of need from the state based on the county's aging population. That certificate allows for so many funded assisted living beds for long-term care. Right now Swain County's certificate of need is for 50 beds — all of which are now licensed to Affinity Living Group. The certificate of need doesn't come up for renewal until 2019, but Seely said she planned to petition the state for an exemption that will allow her to open a new assisted living facility in Swain County.
She said the facility would ideally have 20 to 30 beds and would be geared more toward Medicaid patients in Swain County. A new facility would also mean adding back the 15 jobs lost when Cornerstone closed, but she is still uncertain whether she can find a suitable property to purchase or if one would have to be built.
"We want to bring our citizens back to the county," Seely said.
The Seelys asked for the commissioner's support in their petition to the state. Commissioners said they would support the petition to the state and would present a resolution at a future meeting, but changed their minds after hearing Affinity's side at their next meeting.
Denis Rainey, vice president of operations, said Affinity was ready to begin demolition of the 65-year-old building and construction of the new $6 million building this month if the state approves all the plans as presented. Depending on the cooperation of the weather, the project could be completed in 12 to 14 months.
"The financing is in place, and we're ready to get started," Rainey said.
As for the concerns over what type of patients Affinity plans to serve, Rainey said the new facility would continue to accept Medicaid patients. While some patients may not qualify for Medicaid, Rainey said Affinity understood the local community's needs. Even though some patients coming to the facility may make too much money to qualify for Medicaid, he knows most patients won't be able to afford a $6,000-a-month private room either.
"Affinity Living Group is the largest provider of Medicaid assisted living services in the country — that's not going to change," Rainey said. "Swain County is a quaint county and we'd be foolish to come in thinking we're going to make it a fully private paid building."
Affinity also runs assisted living facilities in Dillsboro and Franklin that accept Medicaid reimbursement.
The new Bryson City location will be larger than the current building to accommodate double-occupancy rooms for 50 total beds and several common areas for residents. Rainey anticipates the facility will need 40 to 50 employees when it's at full capacity.
Affinity's hope is to serve the local community, and Rainey said he hopes displaced residents will want to come back closer to home.
"Residents have the right to choose where they want to go so if they are appropriate for an assisted living situation, that's what were going to want — mostly residents from Swain County," he said.
In a follow-up interview, Seely said she was satisfied with Affinity's plan for the new facility and would not be filing an exemption request with the state at this time.