Archived Opinion
The before and the after — living with grief
Wednesday, August 31, 2016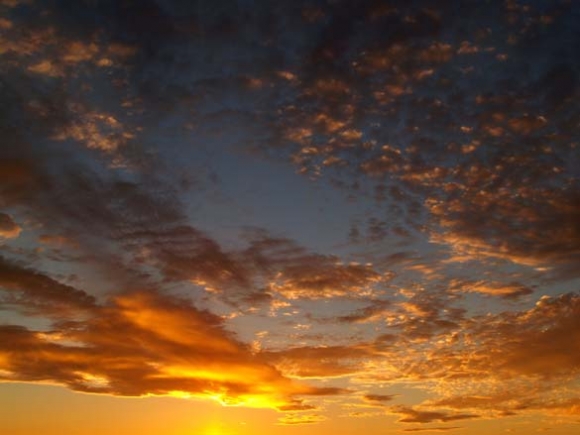 There are only a handful of life experiences that result in a definitive before and after. I now know that losing a parent is one of those.
My mom passed away on Sunday, Aug. 14, after a three-year battle with cancer. While she had been sick a long time, her death was unexpected and sudden. The week before she passed, she took my two little boys to the North Carolina Zoo. We knew she was getting worse, but she was fighting and still responding to some of her treatments. We thought she had much more time left in her.
What took her life in the end wasn't cancer per se but pneumonia then sepsis, which raged like a storm in her frail body. Like the fiercest hurricane to a small, determined boat, the infections pummeled her every organ until one by one they surrendered. As much as we hate it, the victor is sometimes the bigger, meaner opponent.
I've learned a lot about grief over the past couple of weeks. Grief is a strange emotion. I feel sadder, more pensive than ever in my life, but I also feel a deeper connection to the world, my faith, and other people. The raw compassion and concern I've seen and felt from those around me has been beautiful.
I've lost interest in the rat race that is life. Anxiety over trivial matters no longer takes over my day, and when other people start worrying or complaining over silly things, I feel my eyes glaze over and my mind wander. At this moment in time, I'm giving priority to quiet time, meditation, listening to those I trust and respect, and being mindfully present with my family.
Grief is exhausting. I'm not sure what it's doing inside of me, but I've always been a person who after seven hours of sleep pops out of bed at 5 a.m. to get on my computer and crank out work. During the past two weeks, I've been utterly fatigued. After seven or eight hours of sleep, I have to pull myself out of bed like I weigh 1,000 pounds. And to be honest, the main reason I get up at all is to get two little sweet boys ready for school. I constantly feel like I either need to sleep more or run 10 miles, but neither activity sounds very appealing.
Apparently there are five stages of grief: denial and isolation, anger, bargaining, depression, acceptance. People can weave in and out of all five stages; they don't necessary happen in some type of linear order. I'm not sure which phase I'm in right now. I feel like I have two toes in each phase, actually. And maybe that's OK because a number of people and articles have said that grief is unique to the individual.
Some of the most helpful support during this time has been from others who have lost a parent or a child or another human being that was extraordinarily close to them. A common theme from everyone is the advice to let the grief have its space, to let it overtake me. Grief really does come in waves. I feel OK for a couple of hours and then smack, it hits me like a fist and all I want to do is cry and be alone.
I've also received advice about the guilt that comes with grief. There really are so many things to feel guilty about. I feel like I'm not being the best mom and wife right now because I'm just trying to make it through the day. I feel like I'm not helping my dad enough even though I'm trying to see and help him almost every day. I worry that I seem distant to friends and colleagues. I feel guilty that I'm backed up with work. I feel guilty that maybe I could have done more to help my mom. I especially feel guilty about feeling happiness or joy when my mom is no longer here.
Others who have felt like this have said they felt the same and the guilt is part of the grieving process. One piece of advice was especially helpful. A friend who lost her dad a couple of years ago said, "In these first months, it's a dance between grieving appropriately and honoring her memory by being happy when those rare moments of joy come."
Before my mom passed away, the life experiences that led to a before and after were happy ones. College. Marriage. Becoming a mom. I've learned over the past several weeks that while every major life event may not be happy, it will be defining.
The kindness of others has soothed my sadness. The strength from faith and friends has mended some of the brokenness. Hope for the future and love for those still here encourages me to face the day.
I could sit and waller in the darkness. But I won't. That's not who I am. That's not who my mom raised me to be. And while no one loves you like a mother, and while the loss is profound, I keep moving forward.
As Robert Frost wrote, "The only way out is through."
(Susanna Barbee is a writer who lives in Haywood County. This email address is being protected from spambots. You need JavaScript enabled to view it..)