Archived Outdoors
Emerald ash borer found in the Pisgah
Wednesday, August 31, 2016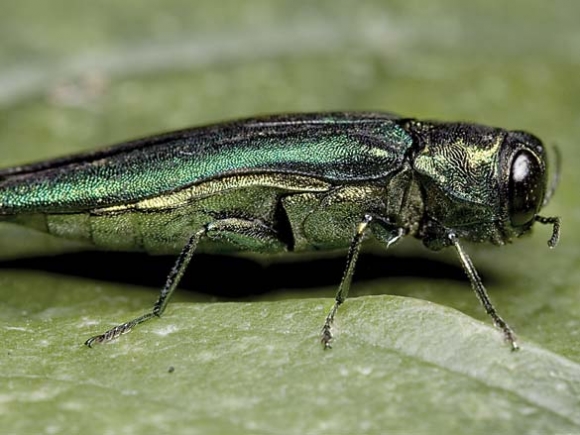 An infestation of destructive emerald ash borers has been confirmed in the Appalachian Ranger District of the Pisgah National Forest and on private lands along the French Broad River, extending from Marshall to the Tennessee state line.
First found in the United States in 2002 near Detroit, emerald ash borers have been spreading across the country, devastating ash tree populations. While the adult beetles do nibble on ash leaves, they cause little damage — it's the larvae, which eat the trees' inner bark, that disrupt the ash's ability to transport water and nutrients.
The tree typically dies within a year or two of infestation, and dead trees quickly become brittle and subject to falling or breaking.
The U.S. Forest Service will work to remove dead ash trees in developed recreation areas like campgrounds and picnic areas to prevent injury and damage when they fall, but visitors should be cautious along roads and trails, where dangerous trees may not be removed.
Help prevent the spread of harmful insects like the emerald ash borer by refraining from bringing your own firewood with you to forested areas — instead get it from the forest where you're camping or a nearby vendor. Burn all firewood before leaving.
Landowners with emerald ash borer infestation on their property should call their local Cooperative Extension office.