Archived Reading Room
Novel explores questions of real import
Wednesday, August 24, 2016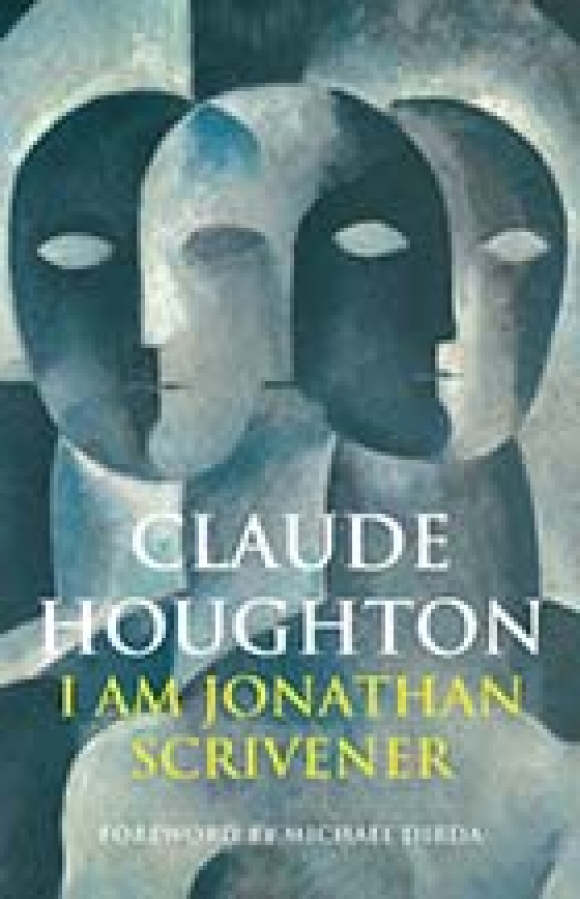 It's a wonderful day when a book surprises us with its wit, story, style, and wisdom.
Recently I was talking with an old friend when who mentioned having read years ago Bill Bryson's A Walk In The Woods. My friend had then felt no attraction to Bryson and had wondered what all the fuss was about, yet in the last few months he has become a Bryson fan, intent on reading all his books. What set off his new-found respect for Bryson's novels, travel books, and essays I don't know, but hearing the thrill of enthusiasm in his voice reminded me once again of the importance of books and why we read and love them.
This month I've twice experienced this same sensation of an author lighting up my world with the fire of words and stories.
I first came across Claude Houghton's I Am Jonathan Scrivener in a book of essays by Michael Dirda, literary critic for the Washington Post and surely the best of America's book reviewers. After looking online, I found that Valancourt Books had recently reissued Jonathan Scrivener, originally published in 1935, and that Michael Dirda himself had written a Foreword, "The Quest For Scrivener" for this latest edition.
I ordered a copy of I Am Jonathan Scrivener, and unlike Mr. Dirda, began reading the novel a few days after its arrival. Claude Houghton tells the story of James Wrexham, age 39, who has spent his entire youth and early middle years stuck in a dead-end job in the English town where he grew up. One day he reads an advertisement for a secretary to a Mr. Jonathan Scrivener. Wrexham applies for the position, is accepted, and departs immediately for London, only to find that the increasingly mysterious Mr. Scrivener has departed the premises to travel overseas. Wrexham lives in the great man's house, has the run of the place, and is given fabulous treatment by the housekeeper. His principle duties are to organize the library as he sees fit and to greet any callers.
Soon Wrexham becomes entangled in the lives of Scrivener's acquaintances, none of whom knows Scrivener well, though all agree he is a "genius." As the novel progresses, the affairs of Wrexham and these people — an angry alcoholic, a playboy, a young woman whose beauty and innocence seem other worldly, another woman who may have murdered her husband, and others — become increasingly entangled, leading to revelations of character, ambition, and disappointment.
I Am Jonathan Scrivener will not appeal to all readers. Billed at its original publication as a psychological thriller, the story is slow-paced by today's standards. Despite its age and its pace, however, Scrivener has a message for our age. It raises vital questions: What is important to us? What is real and what is vanity? And how do we know the difference?
•••
Anne Tyler's Vinegar Girl (Hogarth Shakespeare, 2016, 238 pages, $25) was a delightful treat during a hard week. The publisher, Hogarth Shakespeare, has asked various writers to retell the plays of Shakespeare in novels, and here Tyler, whom I have not read in a few years, gives us The Taming Of The Shrew.
Kate Battista faces many challenges. Following the death of her mother several years earlier, Kate finds herself caring for her sister Bunny, a flighty teenager, and her father, an eccentric geneticist on the verge of a major breakthrough in his research. In addition, she works in a daycare center, work for which she is ill-suited and which she despises.
Dr. Battista now adds another burden to his daughter's hardship. If he is to continue his research, he needs to keep his brilliant Polish assistant, Pyotr Cherbakov, in the laboratory with him, but Pyotr's visa is about to expire. Dr. Battista cooks up a scheme of marriage between Kate and Pyotr, and the fireworks begin.
In her retold tale, Tyler not only captures the essence of Shakespeare's characters, but she also brings his humor from the stage into her novel. Pyotr's occasional mistakes in regard to the English language, Bunny's attempts at dating, the escape at one point of Dr. Battista's laboratory mice, Kate's comments on Pyotr and her family life: all display a grand wit that should leave readers smiling.
In addition, Tyler's insights into human nature, so well-demonstrated in her other novels, shines here as well. In this passage, early in the book, Kate looks at her sister:
"Bunny hadn't always been so silly. It seemed that starting around age twelve, she had turned into a flibbertigibbet. Even her hair reflected the change. Once bound in two sensible braids, now it was a mass of springy short golden ringlets through which you could see daylight, if you stood at the proper angle. She had a habit of keeping her lips slightly parted and her eyes wide and artless, and her clothes were oddly young for her, with waistbands up under her armpits and short, short skirts prinked out around her thighs. It was all to do with boys, Kate supposed — attracting boys; except why should childishness be considered alluring to adolescent boys? (Although evidently it was. Bunny was in great demand.)"
This is simply fine writing. That teenage girl with "her lips slightly parted and her eyes wide and artless," Tyler's use of "flibbertigibbet" and "prinked out," the final acknowledgement of Bunny's allure: these are the signature marks of one of our finest writers.
While reading Vinegar Girl, I marked another dozen or so passages like this one as worthy of inclusion in a review. Anne Tyler, who is now in her mid-70s, has clearly lost none of the sparkle and verve characterizing her earlier fiction. If you're looking for a charming and insightful tale, look no further. You'll find it in Vinegar Girl.