Archived News
Canton welcomes first brewery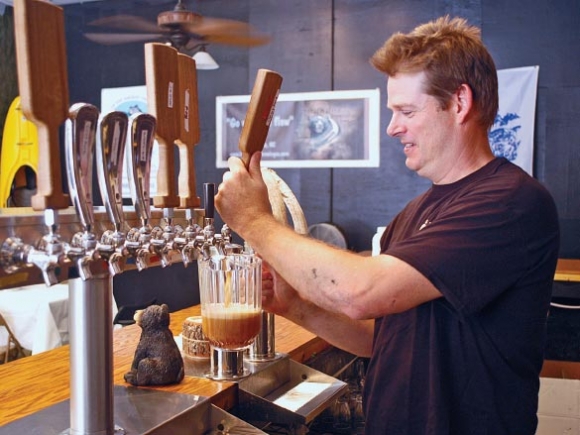 After operating in Waynesville for the past four years, BearWaters Brewing will be making a big move to downtown Canton.
While it may be sad news for craft beer fans in Waynesville, the town of Canton will be getitng its first brewery and taking one more step toward downtown revitalization.
BearWaters' current location on Frazier Street off Russ Avenue will stay open until the new location is up and running. The new facility — the former NAPA Auto Parts store, will give BearWaters 11,000 square feet of taproom and manufacturing space.
Sandefur said the new space will allow him to install a 15-barrel brewing system, and they hope to be up and open for business by the end of the year. The space will also be able to host corporate and private events.
He said purchasing the new building wouldn't have been possible without the help of Sen. Jim Davis, R-Franklin, Rep. Joe Sam Queen, D-Waynesville and Rep. Brian Turner, D-Asheville, who helped him secure funding through a government loan program.
BearWaters had to begin looking for a new location a few months ago when they received word that their current space was being sold. Sandefur is thrilled to finally have a permanent space where the business can grow. Closing on the building is scheduled for Aug. 30.
"It's been a real long time coming and we're turning a corner," Sandefur said. "This is the next chapter of our business and we're excited to see where BearWaters will go from here."
The Smoky Mountain News will be doing a full feature article about the project in the coming months.