Archived News
Republican mega-donor backs Presnell
Wednesday, August 10, 2016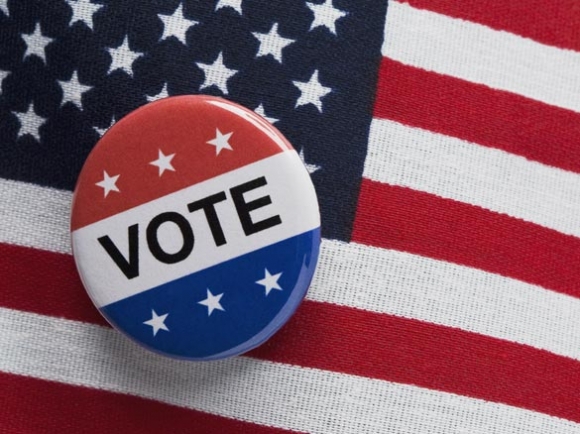 In the second quarter of 2016, Burnsville Republican State Rep. Michelle Presnell only received one contribution that wasn't from a political action committee, a professional association or another candidate.
But it might as well have been from one of those entities.
According to her most recent campaign finance report filed with the North Carolina State Board of Elections, on April 6 a check in the amount of $2,500 was received by Presnell from Ronald M. Cameron of Little Rock, Ark. His occupation is listed as "executive" and his employer is "Mountaire, Inc."
Agricultural food processor Mountaire was founded by Cameron's grandfather in 1914; since 1978, Cameron has served as president and CEO of the Delaware-based company, which produces 46 million pounds of ready-to-cook chicken each week, making it the seventh-largest chicken producer in the United States.
In 2014, Mountaire was the largest corporate donor to the Freedom Partners Action Fund, a Koch brothers-connected super PAC network. This year, Cameron — named Arkansas' 14th-richest resident in 2009 — gave a super PAC affiliated with Republican presidential candidate Mike Huckabee $3 million before dropping $5 million on fellow Republican presidential candidate Marco Rubio's super PAC.
So what's he doing dabbling in North Carolina politics?
In addition to its three other plants in Delaware and Maryland, Mountaire operates three North Carolina locations — southeast of Biscoe in Candor, north of Charlotte in Statesville and southwest of Fayetteville in Lumber Bridge.
That Lumber Bridge plant has been the subject of repeated and recent litigation regarding underpayment of workers and retaliation against employees who report wrongdoing.
According to Law360, a daily news and information website geared towards legal education, Mountaire settled a class-action lawsuit in February 2013 alleging violations of the Fair Labor Standards Act and the North Carolina Wage and Hour Act. Employees claimed that not only were they not being paid for time spent donning and removing required protective equipment, but also that their pay was docked for the replacement of that equipment.
Furthermore, The National Law Review says that Mountaire settled an Equal Employment Opportunity Commission whistleblower lawsuit in late November of 2013, in which a translator for Haitian workers in Lumber Bridge alleged that they were treated unfairly by supervisors.
Deprived of restroom breaks and denied training for advanced positions within Mountaire, the workers were allegedly belittled, intimidated and pelted with poultry and poultry parts as a form of harassment.
Shortly after notifying a supervisor about the bathroom break issue, the Haitian translator was fired.
A little over 16 months after the settlement, North Carolina's "ag-gag" bill emerged.
Properly titled "An act to protect property owners from damages resulting from individuals acting in excess of the scope of permissible access and conduct granted to them," session law 2015-50 fines whistleblowers who circumvent the company chain of command by reporting dangerous, disastrous or disgusting workplace conditions to media or advocacy groups.
According to The New York Times, none of the eight states with such laws — vigorously opposed by worker's rights groups, animal rights groups, consumer protection groups and freedom of speech advocates — goes as far as North Carolina's.
Although none of Mountaire's plants are in Presnell's district, she voted to pass the bill on April 22, 2015, and in a rare measure of defiance joined 79 other legislators in overriding Gov. Pat McCrory's veto on June 3.
The veto override was especially notable given the May release of a video by Washington, D.C.-based nonprofit Compassion Over Killing that depicts the abuse of birds awaiting slaughter.
The video was allegedly shot at an unnamed North Carolina poultry processing plant owned by Mountaire.