Archived Reading Room
Bradbury created a genre all his own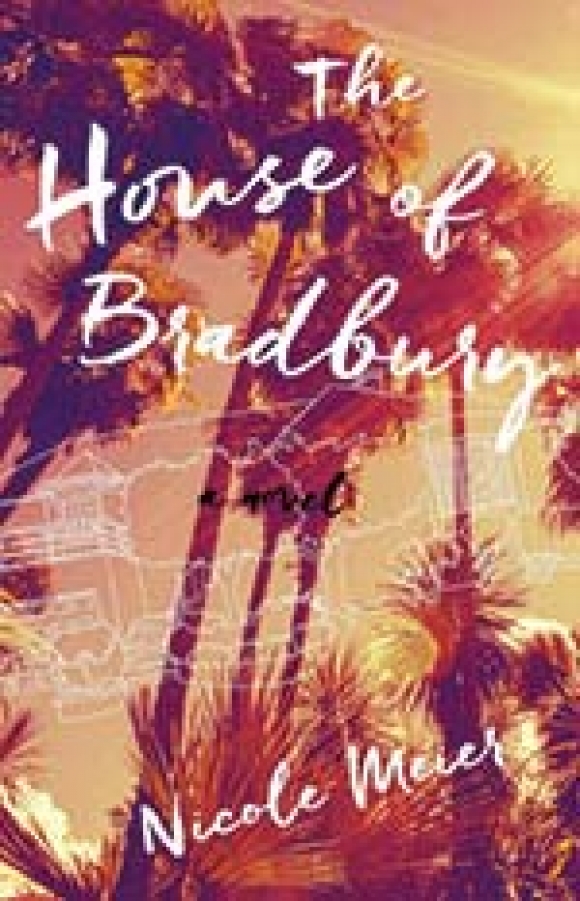 Last year a storm of controversy erupted over the destruction of writer Ray Bradbury's home in Los Angeles. Architect Thom Mayne purchased the property, obtained a demolition order, and razed the 2,400-square-foot house.
Some Bradbury fans—and if you don't know the work of Ray Bradbury, begin with his early short stories or his novel, Fahrenheit 451—were upset by this destruction, while some builders and other commentators declared the home "banal" and nothing of consequence. Meanwhile, the Center for Ray Bradbury Studies at Indiana University, which owns many of Bradbury's personal possessions, announced plans to recreate the author's office in homage to him.
Homes associated with certain writers are, of course, sometimes preserved as monuments to their former owners. In Western North Carolina, for example, the Asheville boarding house in which Thomas Wolfe grew up and Carl Sandburg's Flat Rock farm, Connemara, continue to attract visitors.
In this particular case, with the items belonging to Bradbury having been removed from the property, we might sympathize with Mr. Mayne, who claims he didn't know of Bradbury's literary fame and who has promised to erect a memorial to him on the property.
Whether you've read him or not, Ray Bradbury was an American treasure, both in terms of his personal life and in his writing. Though labeled a writer of fantasy and science fiction, in my opinion Bradbury really created a genre all his own. His writing was never "hard-core" science fiction nor did it fit what we regard as "fantasy" today. He specialized in the short story, and his tales dealt more with human virtues and vices than with space ships or odd creatures. In The Martian Chronicles, for example, Bradbury wrote of early explorers and settlers on Mars, yet his stories clearly serve as allegories for the European migrations to the Americas.
The details regarding Bradbury's biography also seem particularly American. Born and raised in his early years in the Midwest, Bradbury moved at age 14 with his family to Hollywood. There he graduated high school, and too poor to attend college, sold newspapers on a street corner, read incessantly, and wrote short stories every day. Gradually, he garnered both honors and a huge readership. He also wrote screenplays and television scripts, most notably John Huston's Moby Dick, and tried his hand in genres ranging from space operas to poetry. (I am always amused that the man who wrote so much of space travel never learned, in California of all places, to drive an automobile.)
What I personally admired most about Bradbury was his approach to writing. Many years ago, I listened to an interview with him. Up until then, the writers I had read complained about the difficulties of the craft: writing is "bleeding from the fingertips," "the most hateful kind of work," and so on. But in his interview — I am paraphrasing here — Bradbury said: "Writing should be fun. If it's not fun, why would you do it?"
Why indeed?
In The House of Bradbury (Spark Press, 2016, $17, 261 pages), novelist Nicole Meier takes Bradbury's advice and has some fun. Meier imagines a scenario in which the Bradbury home is not destroyed, but instead finds a new owner in failed novelist Mia Gladwell. Aided in the purchase by Carson, her ex-fiancé and a Hollywood producer, Mia hopes living in the author's home will inspire her to become a better writer. Yet before she has a proper chance to settle into her new home Mia finds herself confronted by problems and mysteries.
Her sister Emma's marriage to Tom, a history professor, suddenly seems troubled by a flirtatious undergraduate. Carson shows up, reminds Mia of her debt to him regarding the house, and asks her to take a young movie star, Zoe, under her wing and to keep her sober for her next film, an arrangement to which Mia reluctantly agrees. Meanwhile, a series of mysterious drawings appear on Mia's porch. She soon realizes these drawings are related to Bradbury's short stories, but can't fathom the motives of the invisible artist leaving these bits of paper.
As happens to most of us when drawn into the lives and problems of others, Mia finds herself growing and taking some different directions in her life. Soon, too, she is writing with confidence again, taking her inspiration from the house and the new people it has brought into her world.
What was most amusing in The House of Bradbury was Meier's take on the house itself. Given her acquaintance with various details — the worn appliances, the color of the walls and countertops, the condition of the floors — Meier surely toured the Bradbury home before its demolition. She has a good deal of fun in the exchanges between Mia, who absolutely loves the old home, and sister Emma, whom Mia calls "Martha Stewart's clone" and who criticizes the house from rooftop to basement.
In this hot, uneasy summer of politics and violence, Meier offers her readers a light and refreshing breeze of a book. Enjoy!