Archived Opinion
Lawsuit could bring about a more righteous process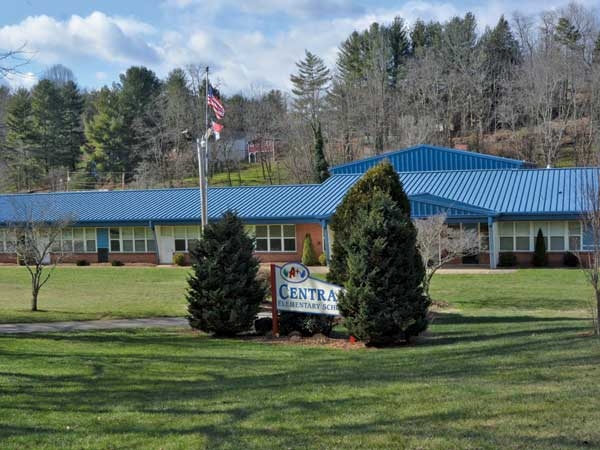 By David Teague • Guest Columnist
Possibly the best perspective I've ever read about the importance of open government, and the public records and open meetings laws related to it, came from a speech made by a North Carolina public official. Here's an excerpt from the speech:
"The First Amendment is not a suggestion. We must institutionalize open and honest government in a way that not only obeys the letter of our constitution and open meetings laws, but their spirit as well … Open and transparent government is not just good public policy it can also be good politics. I believe voters are more inclined to have patience with an official they trust. They are more likely to accept a decision contrary to their view if they know the process was righteous."
In my view, the truth of that statement alone is sufficient reason for the lawsuit filed against the Haywood County Board of Education over the closing of Central Elementary School to proceed, but most every other reason a judge might need can be found in public statements made by School Board Attorney Pat Smathers in this newspaper in May. His comments raise important concerns not only about how current elected officials discuss public issues with administrative staff, but with other elected officials, and the lawsuit could clarify that.
On May 25, The Smoky Mountain News reported that the school board's Building and Grounds committee took Central Elementary off a list of potential sites for relocating school administration central offices because the Haywood County Board of Commissioners said they could not afford the estimated $750,000 needed to retrofit the campus for that purpose. Mr. Smathers is quoted as saying "The commissioners said we don't have the money to move you to Central Elementary even if it were available. It has been a dead issue since then and it hasn't even been considered."
The Haywood County Board of Commissioners could not have communicated that position to the school system in any verbal or written form unless they had reached that conclusion in a public meeting. Nor could they have instructed the county manager, or other county staff, to deliver that message to the building and grounds committee if they hadn't taken that position publicly. If the Board of Commissioners discussed costs related to Central Elementary in another context, and members of the building and grounds committee took that to mean they wouldn't spend that amount of money for a retrofit, presumably there is a chain of discussion or correspondence that led the committee to that assumption. The lawsuit would provide much-needed insight into the specifics of that process.
In the same article, Mr. Smathers stated that Central Elementary was one of 28 sites considered for relocation of administrative offices, should the need arise. If school system administrators gathered information on 28 sites, and made recommendations to the Board of Education based on their research, all related emails, letters, memos, minutes, etc., are legitimate public records, no matter how voluminous they are. If no such records exist, how did the Board of Education make an informed decision? The lawsuit will help the public understand more about that. In a May 11 SMN article, Mr. Smathers indicated that informal discussions about closing a school had been going on for a while, but "you don't put something out formally that you are going to close a school unless it is something you have really got to do." The problem with Mr. Smather's statement is that how elected officials arrive at their conclusions is just as important a part of public responsibility as when they reach their conclusions.
Several different schools were considered for closing and, presumably, administrative staff developed criteria and materials to support their recommendations that would almost certainly have been presented to the Board of Education for review and consideration. Again, how else could they raise questions and make an informed decision? Any information gathered and prepared for the school board to aid them in their decision making already belongs to the public and this lawsuit will help clarify that.
The process by which school board committees, and the school board itself, evaluated their options is important for the public to understand, and not only for the obvious reasons of relocating students and staff or controlling expenses. Decisions of this magnitude don't just affect students and staff. They affect the regular activities of hundreds of other people and that could mean everything from where they stop for coffee or drop off their vehicles for repairs, to scheduling appointments or community activities around school events. Every part of the decision-making process suggests the public needs to be informed and engaged about the options under consideration before a vote is taken.
Putting difficult topics on meeting agendas only when you're ready to vote is a suspect decision for any public body. In this case, the school board has been monitoring a decline in enrollment, disappearing or shifting revenues, and the possibility of relocating administrative offices on and off for years. Maybe the timing of the two issues now is unrelated as county and school officials claim, but that would almost certainly become more clear based on the public records this lawsuit seeks.
And since both subjects have been discussed on and off for years, it's not fair to expect the public to go fishing through online videos and minutes to find relevant information. Not all of the relevant information is available online. That's why the law requires public bodies to keep public records and be responsive to public records requests. They are an essential part of the ongoing function of public bodies.
The lawsuit will take the subject out of the political realm and put the focus where it belongs — how public bodies are conducting public business. Mr. Smathers' recent comments demonstrate that there are legitimate questions about that. The lawsuit should go forward.
Are you wondering who made the statement at the beginning of this article? There's a free cup of coffee awaiting the first person who guesses which N.C. official said it, plus I'll send you a link to the rest of the speech. It's particularly worthwhile reading in light of this lawsuit, not to mention the current state of politics. The speech should serve as a model for how all public bodies function.
Here's a hint — don't look too far from home. And when you see him, ask him how he'd apply his point of view on open government to any discussions so far by the Haywood County Boards of Education and Commissioners, and their various staff members, on closing a school and the potential relocation of school system administrative offices.
Like the quote says, it is up to public bodies to institutionalize open and honest government because it truly is a more righteous process.
(David Teague is a former journalist and was also the public information officer for Haywood County. He can be reached at This email address is being protected from spambots. You need JavaScript enabled to view it..)