Archived Outdoors
Celebrate monarchs at the arboretum
Wednesday, September 20, 2023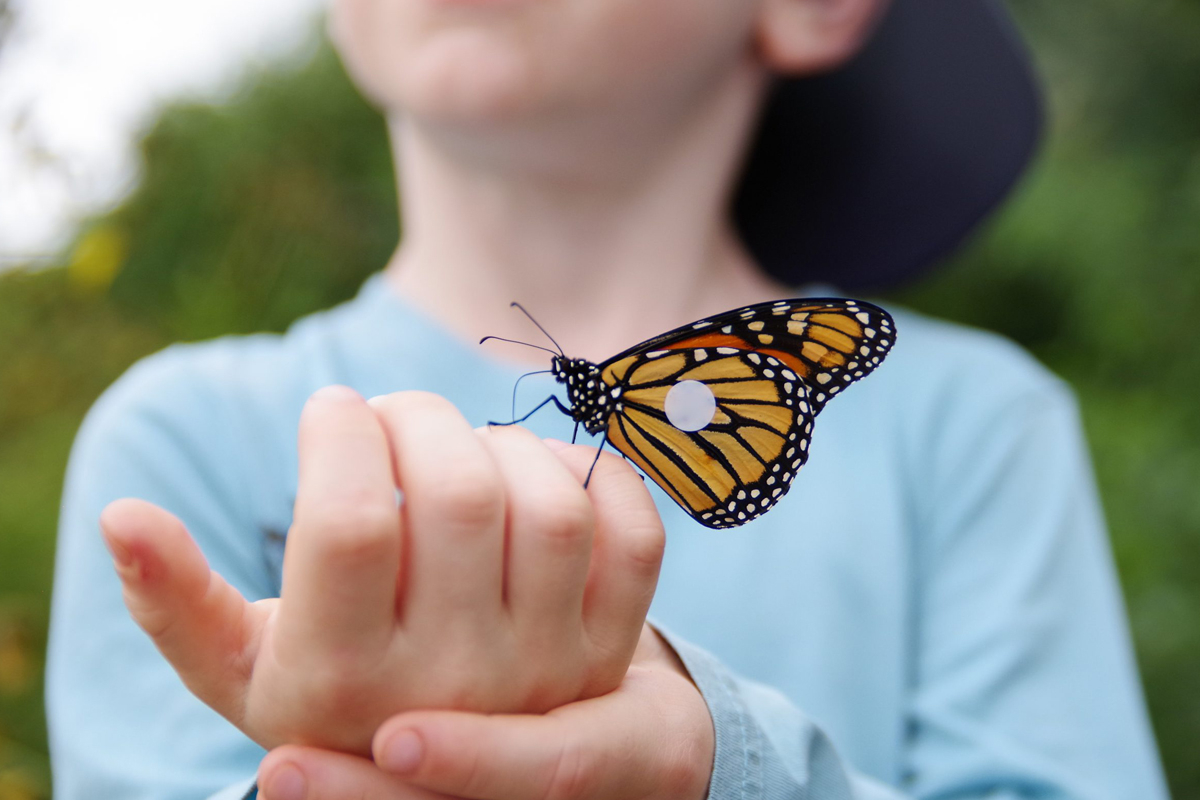 A child holds a tagged monarch butterfly. N.C. Arboretum photo
Monarch Butterfly Day will be filled with fun, informative activities for both kids and adults 10 a.m. to 3 p.m. Saturday, Sept. 30, at the N.C. Arboretum in Asheville, coinciding with a fall plant sale that will also run during those same hours Friday, Sept. 29.
Monarch Butterfly Day will include a guided trail walk 10 a.m. to noon, kids science and art activities, and a free adult education program, "Migrating Monarchs," with Blue Ridge Naturalist Instructor Dan Lazar, who will map the monarch's migration and its compelling story, followed by a monarch tagging and release demonstration. The one-hour program will be held at 11 a.m. Sept. 29 and 30.
Additionally, the day will mark the opening of the Monarchs and Milkweed Exhibit in the Baker Exhibit Center. This immersive, multimedia experience running through January 7 examines the relationship between these two species and how they have developed to depend on one another.
Meanwhile, the Fall Plant Sale and Market will give visitors the chance to explore unique plants grown by dozens of local farmers — and from the Arboretum's greenhouses — while also enjoying live music and food.
The plant sale, as well as all Monarch Butterfly Day activities, classes and talks, are included with an Arboretum parking pass, with no pre-registration required. North Carolina Arboretum Society Members get in free. For more information, visit ncarboretum.org.